The southermost province of Ca Mau has reopened the U Minh Ha National Park. The forest was closed after six months during the dry season when there is a high risk of fire.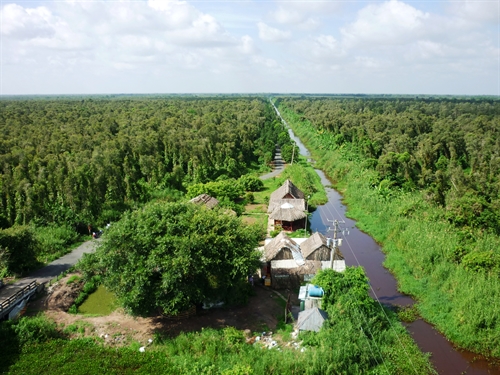 U Minh Ha National Park has just been reopened after six months during the dry season. Photo wherebeliat.com
Located about 25km away from Ca Mau City, the 8,000ha national park in U Minh and Tran Van Thoi districts has diverse varieties of flora and fauna typical of a seasonal wetland.
The flora system includes immense cajuput forests on peat soil, seasonally flooded grasslands and vacant swamps. Visitors can use a boat or take in views from a 25-metre high tower.
Freshwater fish are now reproducing in the park's submerged forests. Visitors can join local people to fish, or collect honey from beehives. Popular local dishes are roasted snakehead fish, sweet and sour soup cooked with fish and wild vegetables.
VNS