VietNamNet Bridge - In Chau Doc City in An Giang Province, visit its famous market with all kinds of salted fish, dried fish, traditional cakes, and characteristic fruits of the Mekong Delta.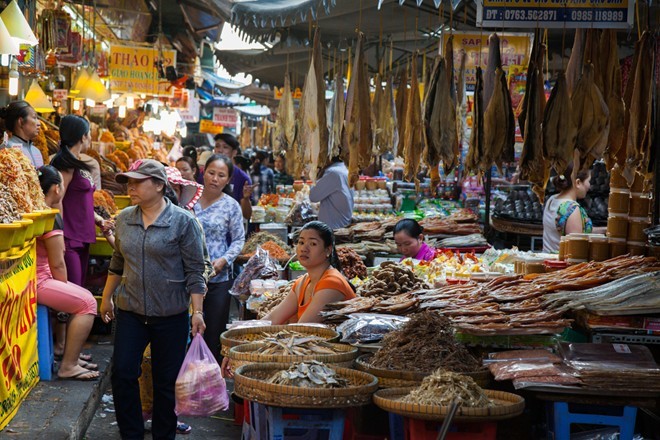 Located in Chau Phu A Ward, Chau Doc market is a tourist destination that travelers should not miss. The market opens from early morning to noon.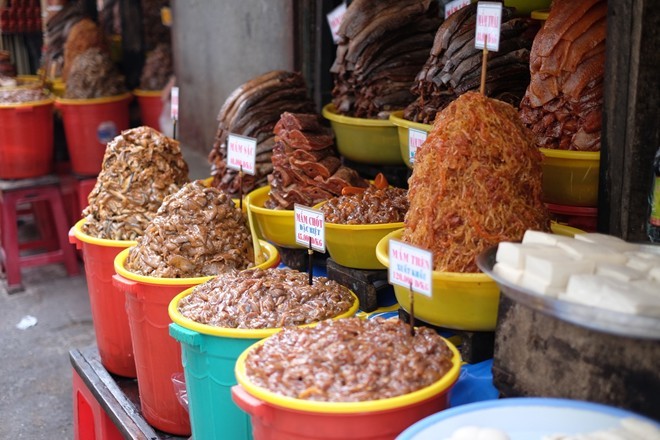 The most famous specialty of Chau Doc market is salted fish. There is a zone for salted fish of all kinds. with a characteristic smell. They are placed on high shelves, with prices labelled clearly.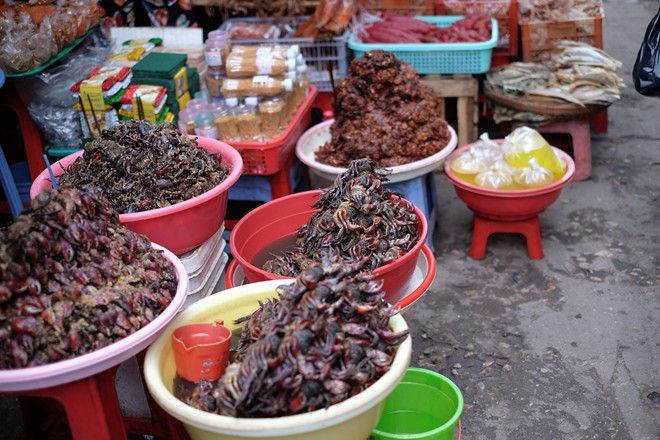 Salted southern crab is a famous product at the market, much favored by customers and tourists for its special taste.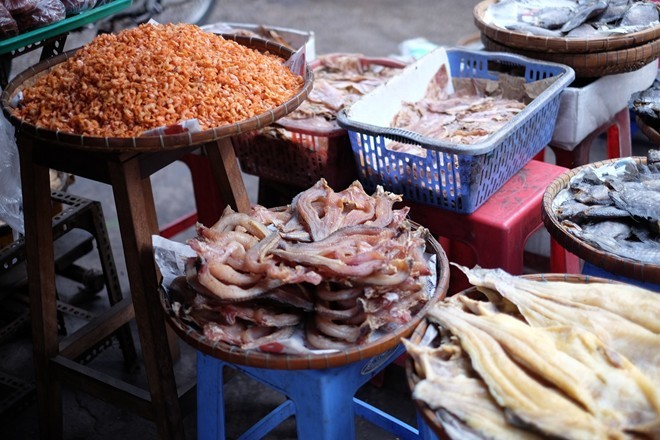 There are various kinds of dried fish, such as dried snake-head, dried squid, dried catfish, dried shrimp ...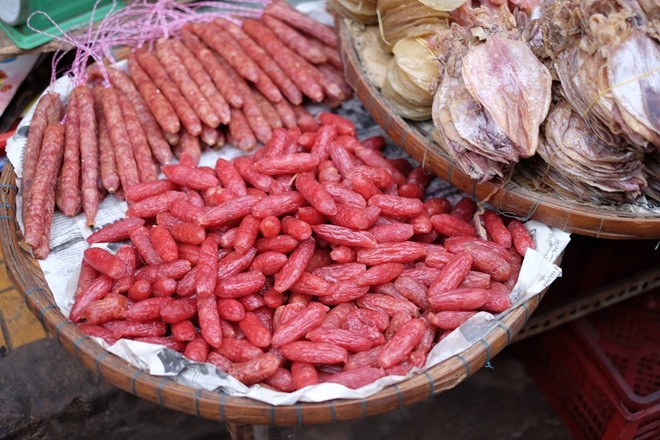 Pork and beef sausage are also specialties of An Giang, with fresh colors.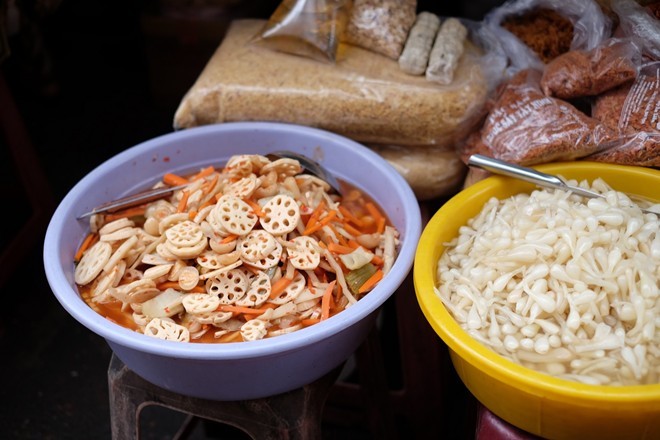 If you have time, you can buy pickled lotus or pickled scallion heads for lunch.
You will see special vegetables of the South, such as bong bi, thien ly, etc....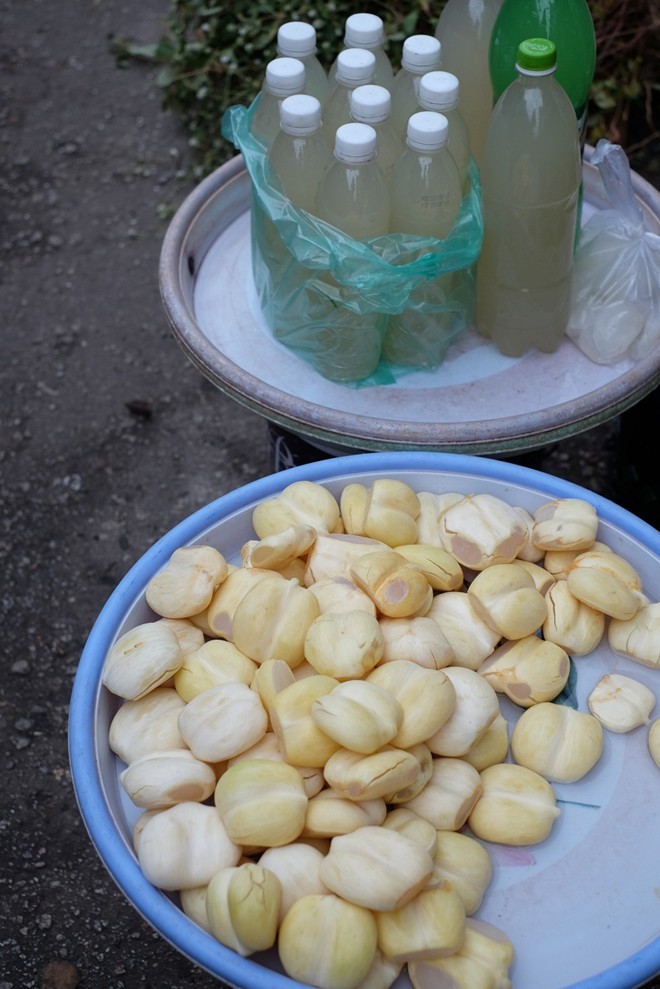 Palm fruit and juice are specialties that you must try at this market.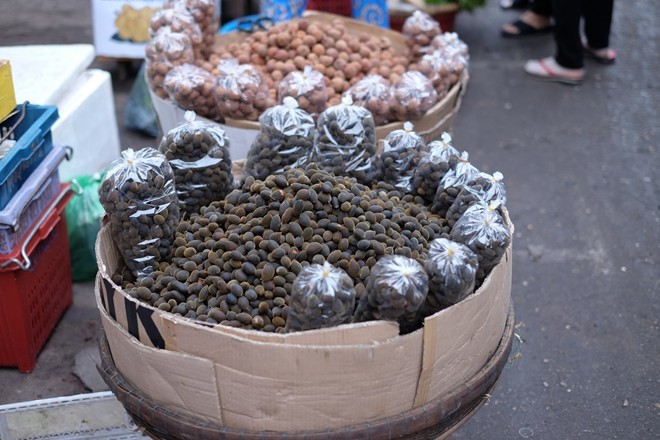 Xay fruit from the forest.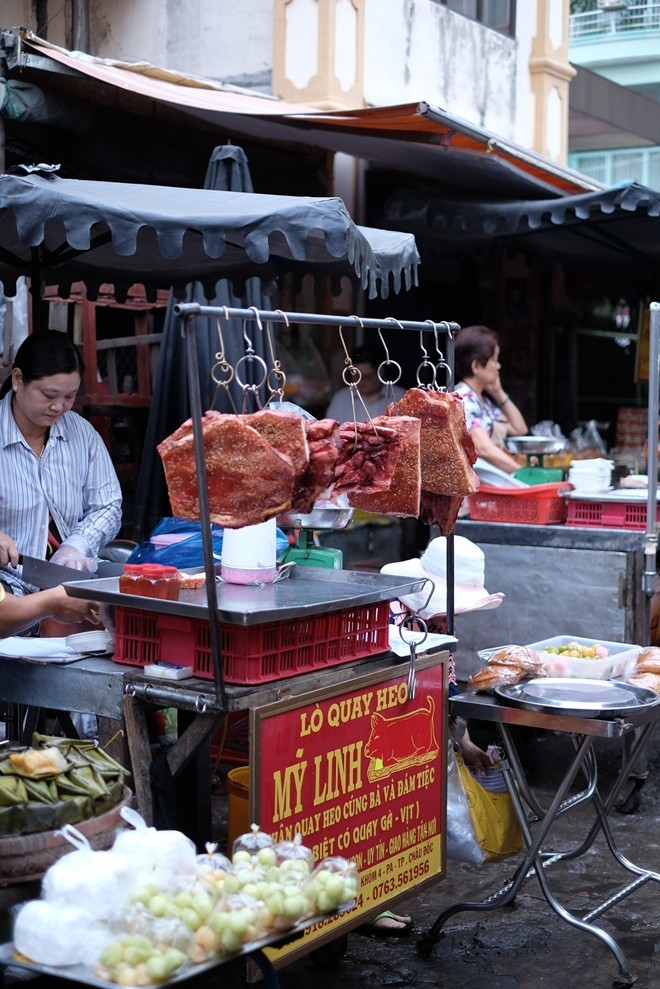 The market also sells processed food like roast pork...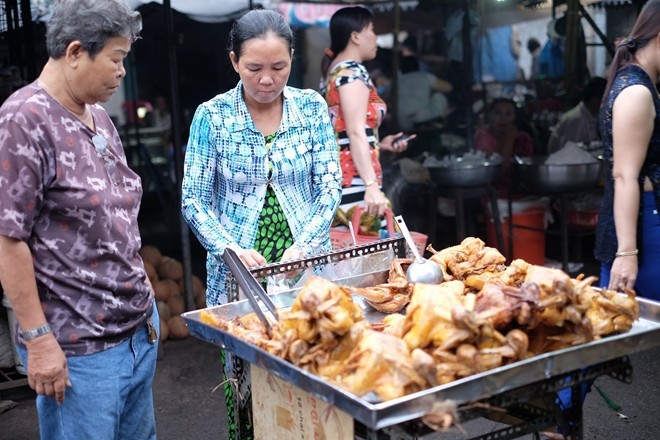 Fried chicken.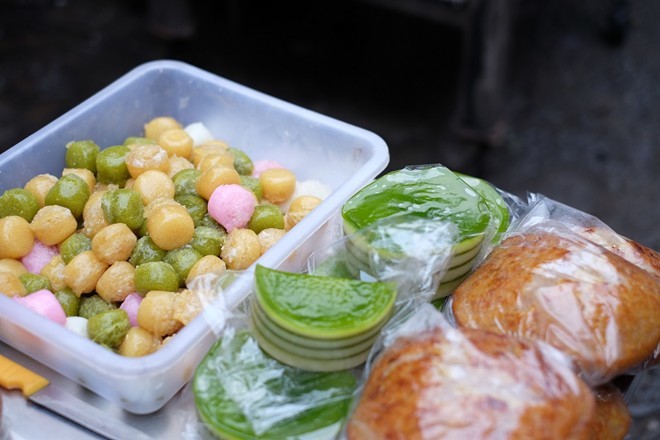 Traditional cakes.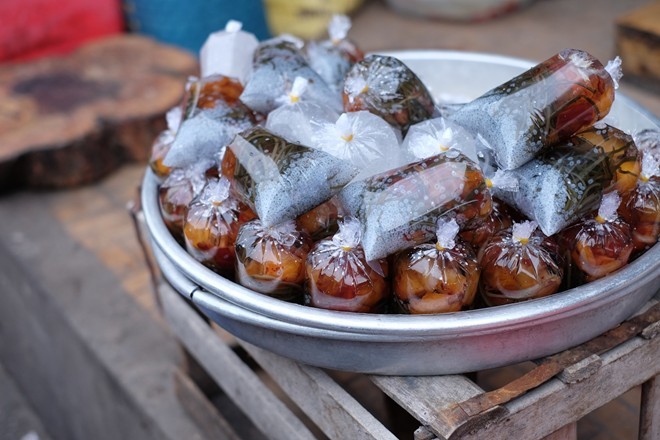 Herbal drinks.
Pha Le