VietNamNet Bridge – Passengers will have a chance to book air tickets from Hanoi's Noi Bai International Airport to the Mekong Delta City of Can Tho and Bangkok (Thailand) at only VND9,000 (US$0.4) under a VietJet's mega-promotion program.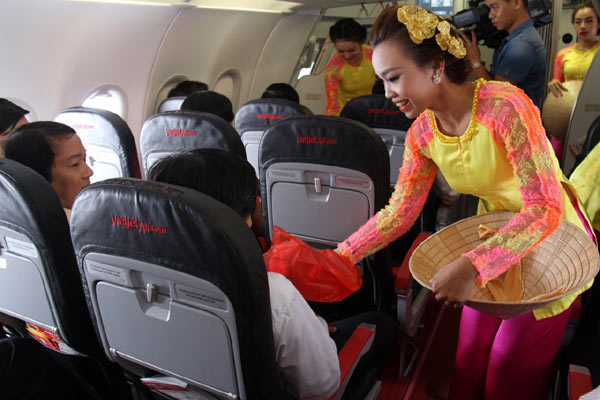 From October 6 to October 8, for two hours every day (12 noon to 2pm), there will be a total of 2,000 tickets available on these two routes from VND9,000 (US$0.4).

The promotion is valid for flights between Hanoi and Can Tho from October 17 to December 31, 2014, and Hanoi and Bangkok from October 26 to December 31, 2014.

All you need to do to book your cheap tickets is click on www.vietjetair.com (also compatible on smartphones) or www.facebook.com/vietjetairvietnam (click "Đặt vé" tab).

Payment can be easily made with MasterCard, Visa, JCB, American Express, or any ATM card that is registered for the Internet Banking services.


The flight between Hanoi and Can Tho will be operated daily from October 17, 2014. The two hour and 10 minute flight will depart Hanoi at 11am and arrive in Can Tho at 1.10pm. The return flight will depart Can Tho at 1.45pm and arrive back in Hanoi at 3.55pm.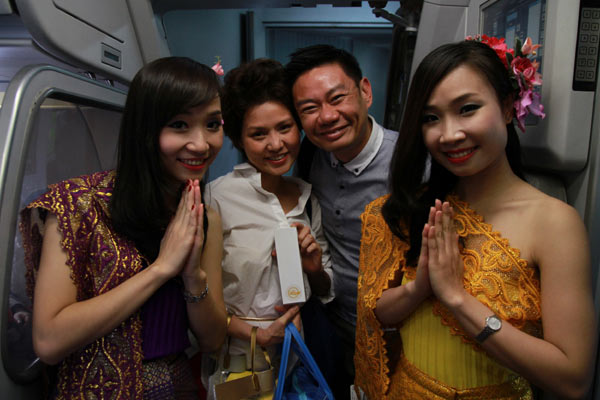 The Hanoi-Bangkok flight will be operated daily from October 26, 2014. The one hour and 55 minute flight will depart Hanoi at 1.10pm and arrive in Bangkok at 3.05pm. The return flight will leave Bangkok at 4.10pm and land in Hanoi at 6.05pm.

To satisfy the growing demand for high-quality, low-cost flights, VietJet Air will get more new and modern Airbus aircraft while boosting the flight frequency of the existing flights and expanding its network. Flying with VietJet, passengers can enjoy one of nine delicious meals in a comfy, leather seat and various amazing in-flight activities.

As a new-age airline that is known for its modern, friendly and dynamic image, VietJet now boasts a domestic and international network of 27 destinations. All flights are operated by the very latest Airbus A320 aircrafts.

PV