VietNamNet Bridge –One Pillar Pagoda, Hoi An Beach, Nha Trang: these are just a few of the many sites that form the backdrops of photos shot by a globe-trotting Scottish couple. And the subjects of the photos? The couple's plastic, three-inch tall alter egos.
The couple, Craig McCartney and Lindsey Haggerty, took a set of photos featuring the world travel tour of a Lego-toy couple whom, of course, Craig and Lindsey accompanied. The photos are very popular among the online community. This Lego couple has so far visited many countries, including Vietnam, Scotland, England, France, Portugal, Spain, Denmark, Laos, Malaysia and Thailand.
This toy couple is in the image of its makers - Craig McCartney and Lindsey Haggerty.
Craig McCartney said the Lego couple in the pictures are the true reflections of himself and his girlfriend in real life.
Vietnam is one of the many countries that they have visited.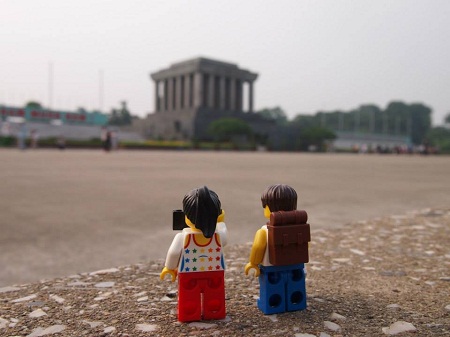 The plastic pair visited the Ho Chi Minh Mausoleum in Hanoi.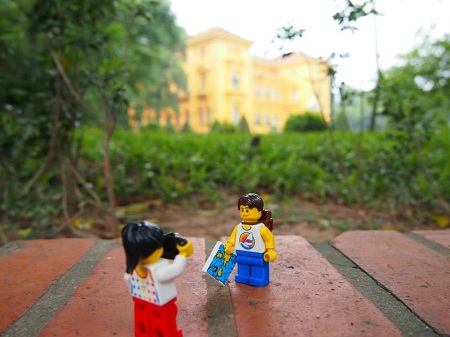 The Presidential Palace.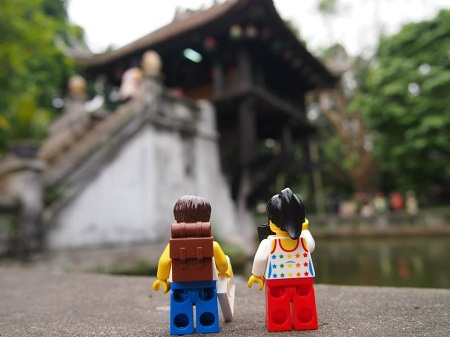 One Pillar Pagoda.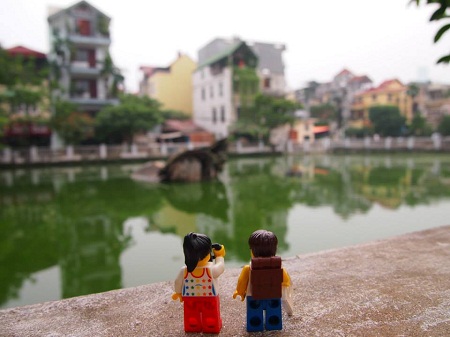 B-52 Lake.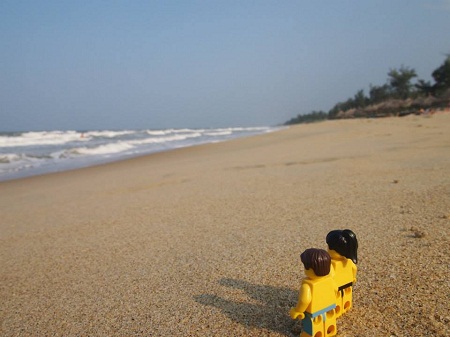 Hoi An Beach.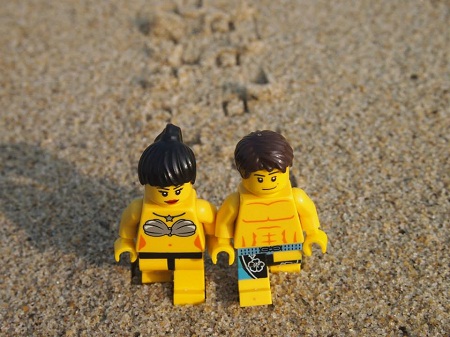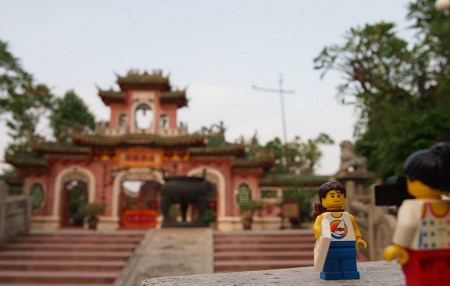 The ancient beauty of Hoi An.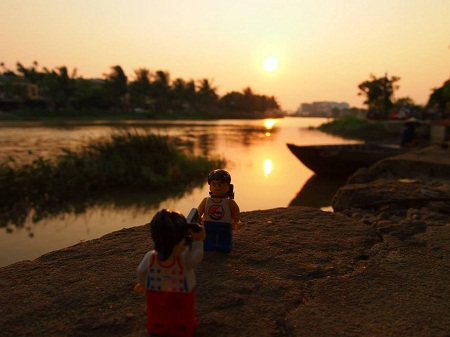 The sun goes down on the Thu Bon River.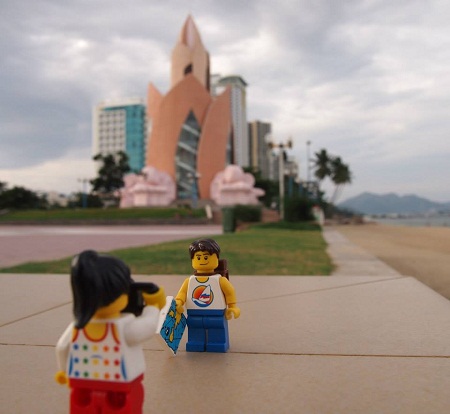 Nha Trang.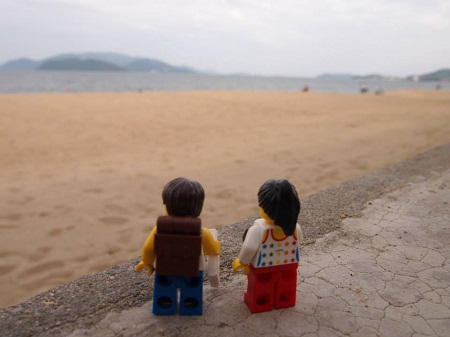 Nha Trang Beach.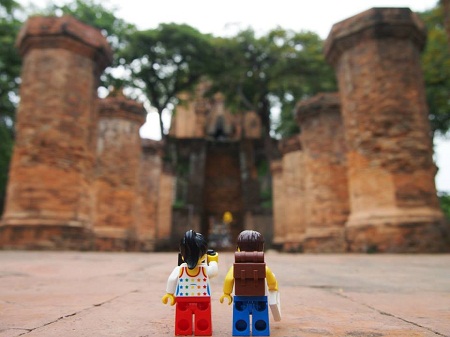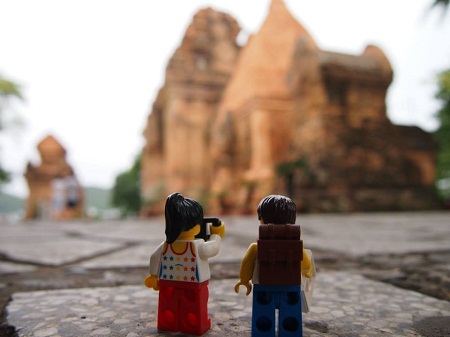 Po Nagar Towers.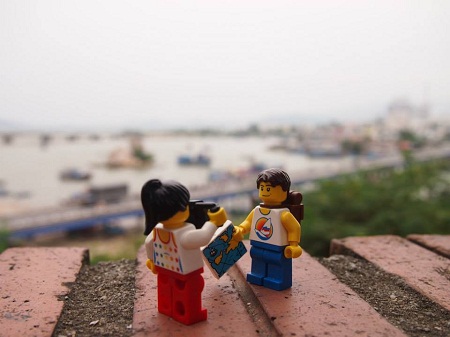 Observing Nha Trang from a tower.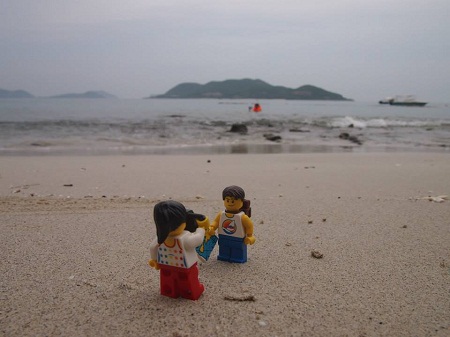 Nha Trang Sea.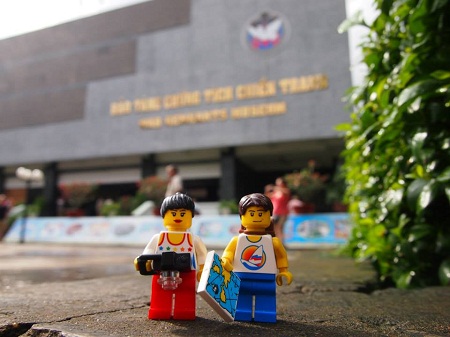 War Remnants Museum in Ho Chi Minh City.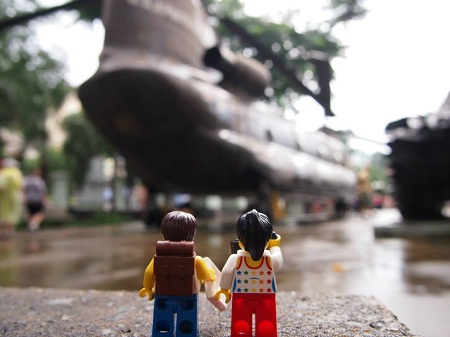 Reunification Palace.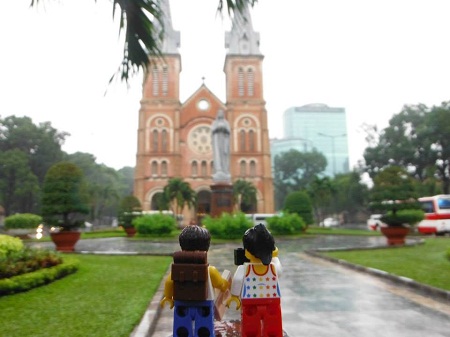 Notre Dame Cathedral in Saigon.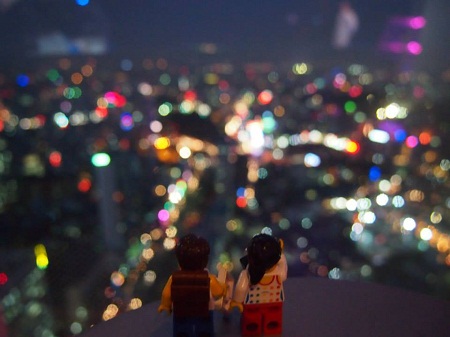 HCM City at night.
T. Van