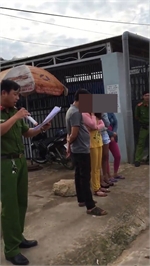 Uphold the law, don't take it into your own hands
13/02/2018 (GMT+7)
 There is no Vietnamese generation that has not been moved by her epic, tragically immortal story – the sacrifices she made time and again for her family, becoming the epitome of filial piety held so dear in our culture. In fact, ...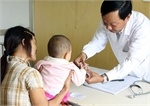 Life still difficult for HIV/AIDS affected kids
23/11/2016 (GMT+7)
 VietNamNet Bridge – Children affected by HIV/AIDS continue to face discrimination and other challenges despite significant gains made in efforts to help them, officials said at a meeting yesterday.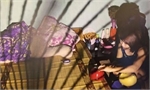 Poor conditions in VN sex work: ILO
20/09/2016 (GMT+7)
 VietNamNet Bridge – Working in an industry which is not legal, most sex workers in Viet Nam face poor and unsafe workplace conditions, according to a new International Labour Organisation (ILO) Viet Nam study.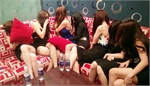 HCM City crackdown on sex workers
14/07/2016 (GMT+7)
 VietNamNet Bridge – The HCM City Department of Labour, Invalids and Social Affairs has said it will step up checks of service establishments that are likely to surreptitiously employ sex workers to combat prostitution.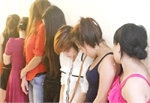 HCM City setting up club to help sex workers
22/06/2016 (GMT+7)
 VietNamNet Bridge – A club for women at high risk of falling into prostitution will be set up in HCM City to apprise the women about labour laws and test them for sexually transmitted disease, a city official said.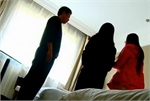 Prime Minister approves nationwide prostitution prevention programme
12/03/2016 (GMT+7)
 The Prime Minister has approved a nationwide prostitution prevention programme for 2016-2020 with a series of solutions.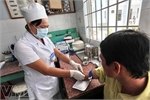 Vietnamese people with HIV still face discrimination
12/10/2015 (GMT+7)
VietNamNet Bridge – Despite much improvement since 2011, the stigma and discrimination faced by people living with HIV in Vietnam remain unacceptably high, the People Living with HIV Stigma Index shows.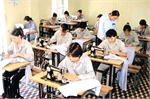 Sex workers struggle to give up prostitution
29/12/2014 (GMT+7)
 VietNamNet Bridge – Vu Mai Hoa does not know what the rest of her life is going to be like. But there is one thing she knows for sure: She no longer wants to resort to prostitution to make a living.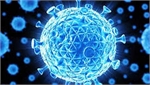 ADB to link for expanding HIV/AIDS treatment in Myanmar
25/12/2013 (GMT+7)
The Asian Development Bank will provide a strategic link between Myanmar government and non- governmental organizations in expanding HIV/AIDS treatment and prevention services, using funds from the Japan Fund for Poverty Reduction,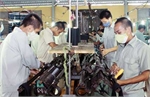 Prejudice hinders reintegration of HIV carriers
03/11/2013 (GMT+7)
 VietNamNet Bridge – Less than a fifth of people from vulnerable groups including former drug addicts, sex workers and people affected by HIV are able to access loans in order to rebuild their lives.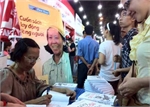 From sex worker to TV inspiration
13/03/2013 (GMT+7)
 VietNamNet Bridge – The life story of a former sex worker and drug addict who became a tireless social worker in HCM City is set to be made into a 30-episode television film.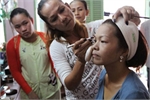 Former sex workers fight to forge new lives
11/02/2013 (GMT+7)
 VietNamNet Bridge – It is a scorching day like any other during this time of year in HCM City. But it is a day different from many in the last 26 years of the life of Le Lan Chi.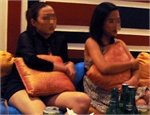 Prostitution in Ho Chi Minh City develops complicated again
14/01/2013 (GMT+7)
VietNamNet Bridge - "After the provision on not sending prostitutes to rehabilitation centers, prostitution in HCM City has become complex again," said Mr. Le Van Quy, Deputy Chief of the HCM City Bureau for Social Evils Prevention.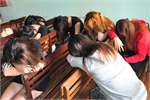 Male and gay prostitution is increasing
25/11/2012 (GMT+7)
Although there are no specific figures, according to representatives of the Departments of Labor, War Invalids and Social Affairs of Ho Chi Minh City and Can Tho City, male prostitution is on the rise, including students.