The International Vietnam Sport Show 2018 will take place in Hanoi from November 15-18, attracting nearly 120 domestic and foreign exhibitors.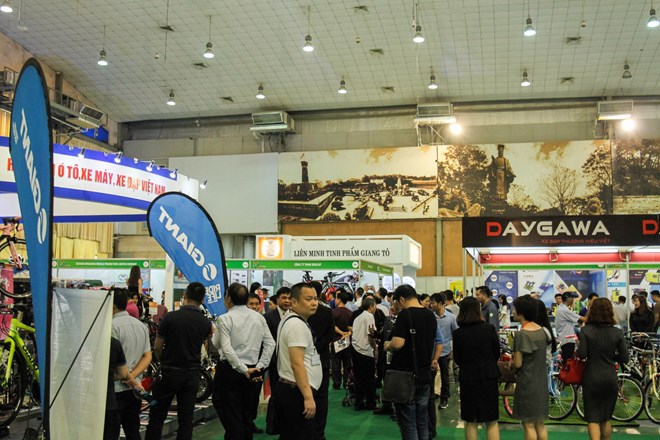 The organiser Vietnam National Trade Fair and Advertising Company said equipment for professional and individual sports, multi-functional gym systems, swimming pools, franchise of sport centres, vitamin supplements for sport players, health index gauging tools, and sport fashion will be displayed on a site of over 3,000 sq.m. 
Major brands in professional sport equipment and infrastructure such as Sodex Toseco, Mizuno, Dong Luc, Delta, or sport fashion such as Anta, 361 Sport, Alzado, Attivo and Bigfun will join the event. 
The show will offer promotions and seek partners in building sport centres, franchise or distribution. 
According to Google Vietnam, words related sports were common in terms of searching. 
In another study, the topic of sports ranked second on the media in terms of discussions with 18 percent, only behind music (20 percent) and above movie (17 percent). 
At present, roughly 20 percent of Vietnamese population play sports, equivalent to 18 million which is increasing. High achievements at domestic and foreign tournaments also encourage physical exercises and sports playing at all ages.-VNA