Midfielder Trần Minh Vương of Hoàng Anh Gia Lai (HAGL) has won the award for best V.League 1 goal in June from the Việt Nam Professional Football Joint Stock Company (VPF).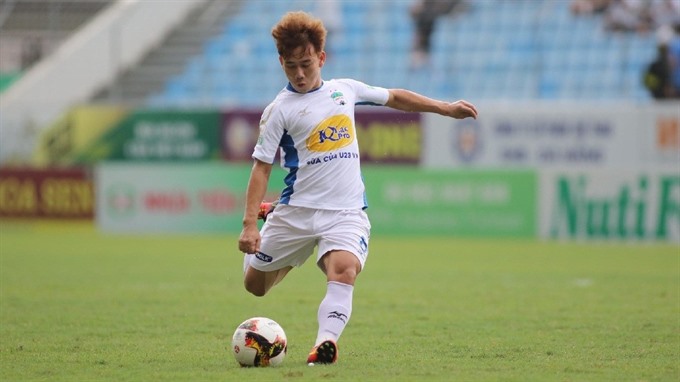 Midfielder Trần Minh Vương. — Photo performgroup.com
Vương received 90.3 per cent of votes after his spectacular goal against Quảng Nam in the 13th round at Pleiku Stadium in Gia Lai Province.
Vương is one of the leading domestic scorers in the league at present with six goals.
HAGL's striker Nguyễn Công Phượng won the best goal award in May.
Hà Nội FC won best team of the month. They rank at the top of the league with 44 points after 17 rounds. Coach Nguyễn Đức Thắng of FLC Thanh Hóa won the best coach award, while midfielder Nguyễn Quang Hải of Hà Nội FC won the best player award. — VNS