The National Youth Fencing Championship opened on Wednesday in Bac Ninh Province with the participation of more than 100 athletes from seven cities and provinces.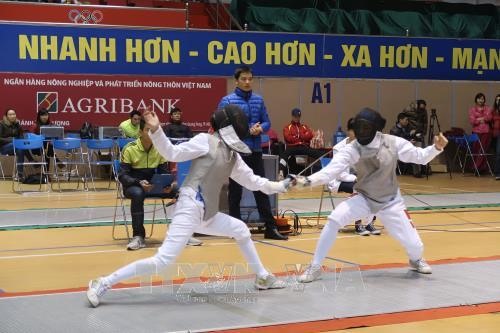 The National Youth Fencing Championships are ongoing in Bac Ninh Province. 
Participants include strong teams from Hanoi and HCM City.
Fencers will take part in three events of foil, epee and saber in the U17 and U20 categories, in which the former group will compete for individual titles while the latter will vie for both individual and team golds.
The tournament will wrap up on May 23.
According to Phung Le Quang, head of the Fencing Department of the National Sports Administration, the annual tournament gives a chance to young athletes to sharpen their skills and showcase their abilities.
The department's scouts will keep a lookout for talented athletes who will be selected for the national teams.
Viet Nam are a strong fencing squad in the region. They will take part in the Southeast Asian Games next year and try to qualify for the Tokyo Olympics in 2020. — VNS