Ly Hoang Nam and his partner Carlos Boluda-Purkiss claimed a silver in the doubles event of the India F2 Futures tennis tournament on Friday in Kolkata City.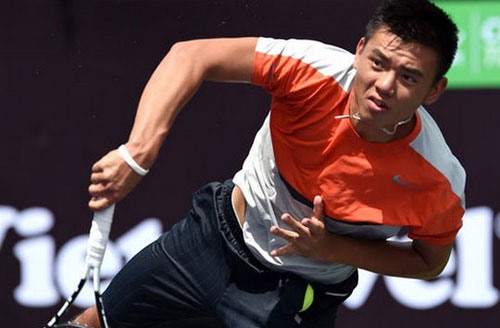 Lý Hoàng Nam of Việt Nam was paired with Spain's Carlos Boluda-Purkiss and took silver at the the India F2 Futures' doubles event. — Photo hanoimoi.com.vn
The mixed pair of Vietnamese and Spanish players, who were seeded No 3, lost 2-6, 7-5, 5-10 to No 1 seeds Arjun Kadhe and Vijay Sundar Prashanth of the hosts.
Nam earlier failed in the singles event's quarter-finals, losing 4-6, 6-7 (3) to Kadhe on Thursday.
No 5 Kadhe will play No 1 Boluda-Purkiss in the singles final match on Saturday. — VNS