Ly Hoang Nam met no difficulties in entering the second round of the India F2 Futures tennis tournament after beating Mohit Mayur Jayaprakash of the hosts 6-4, 6-3 yesterday in Kolkata.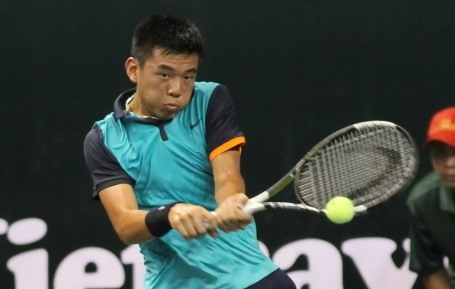 Ly Hoang Nam advances to the second round of the India F2 Futures' singles category. — Photo tinthethao.com
The Vietnamese player, who is seeded No 3, took only 72 minutes to win his singles match.
He will next play Bogdan Bobrov of Russia who won 6-2, 6-4 over American Nicholas Bybel in another match yesterday.
Today Nam will play the second round match of the doubles event.
He is paired with Spanish partner Carlos Boluda-Purkiss and will face wildcard holder Shanmugam Abhinav Sanjeev and Sunish Dhruv, of India.
The US$15,000 tournament on hard court will wrap up on Saturday. — VNS