Ly Hoang Nam and Spanish partner Carlos Boluda-Purkiss came from behind to win their first-round doubles match at the India F2 Futures tennis tournament in Kolkata yesterday.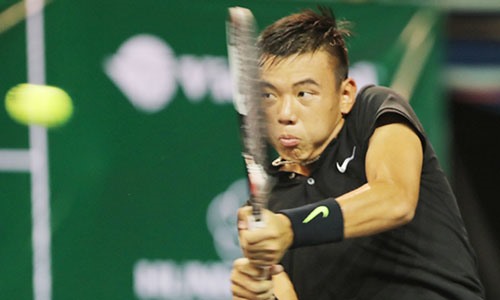 Ly Hoang Nam and his partner advance to the second round of the India F2 Futures. 
The No.3 seed pair took 57 minutes to beat Eqbal Ishaque and Nenwani Anurag of the host 2-6, 6-1, 10-4.
They will play wildcard holder Shanmugam Abhinav Sanjeev and Sunish Dhruv, another Indian pair, in the next round.
Nam will also take part in the singles event today. He will face qualifier Mohit Mayur Jayaprakash of India in the first round.
Meanwhile, Nguyen Van Phuong, World No.183, defeated French Baptiste Anselmo, World No.146, 6-3, 6-7(1), 6-4 in the first match of the PTT-ITF Junior Grade 1 in Nonthaburi, Thailand, yesterday.
The Vietnamese will next face No.1 seed and World No.18 Yanki Erel. — VNS