Rheinol Racing Days, the first-ever motorsport event of Viet Nam, will be held at the Dai Nam Racing Circuit in Bình Duong Province on March 10-11.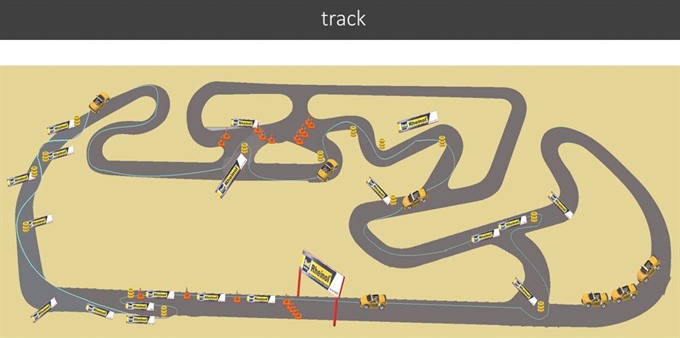 Map of Đại Nam Cuicuit which will host the Rheinol Racing Days this weekend. — Photo otosaigon.com
The Đại Nam Racing Circuit is the only international circuit in the country.
The tournament, similar to Gymkhana, is expected to see the participation of some 40 racers in five different categories. The goal is to achieve the fastest time possible and requires drivers to perform reversals, 180-degree spins, 360-degree spins, parking boxes, figure 8s and other advanced manoeuvres.
The first day will have a technical meeting as well as a practice and qualification round. The official racing will start from the second day. Apart from racing events, the best competitors will also have a chance to show off their talent in Drift Show.
For more information, visit https://www.facebook.com/groups/120559238655743/about/. — VNS