V.League 2018 will begin at Tam Ky Stadium on March 10, with a match between defending champions Quang Nam FC and Sai Gon FC.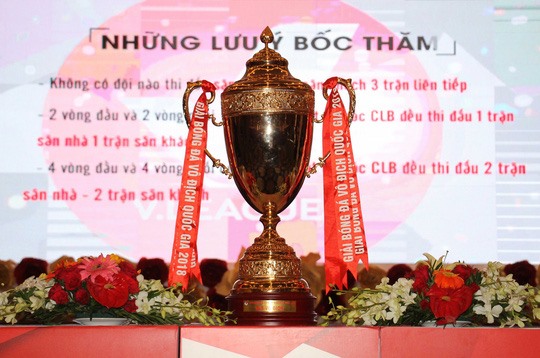 A trophy for the winner of the V.League 2018 champions.
At the same time, Hoang Anh Gia Lai FC, who will present their youngest-ever squad, will face three-times winner Becamex Bình Dương in Pleiku.
Other teams will play the next day.
The first leg of the tournament will have 13 rounds from March 10 to June 13.
Clubs will have a month-long break before returning to action. The tournament will end on September 29.
Organisers have set the time of the matches at 5pm, 6pm and 7pm to lure more spectators to the stadiums as well as attract viewers on television.
Last year, Quang Nam played remarkably well to defeat title favourites such as FLC Thanh Hoa and Hanoi FC to take home the trophy for the first time. — VNS