Vietnam aims to win eight gold medals at the Asian Indoor and Martial Arts Games (AIMAG) to be held in Turkmenistan on September 17-27.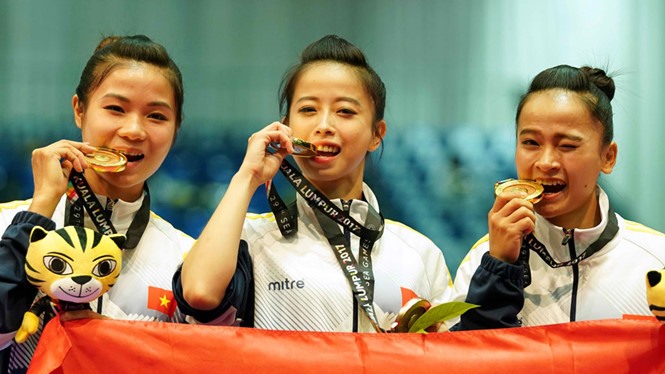 Vietnam will compete in 14 of 21 sports at the event, with the country targeting gold medals in athletics, swimming, weightlifting, wrestling, chess, billiards, kick-boxing and muay thai.
The 164-member-delegation will be led by Tran Duc Phan, deputy head of the National Sports Administration.
Vietnam's futsal and jujitsu team left for Turkmenistan yesterday to prepare for early competition on September 16.
The remaining athletes will leave later.
The event's opening ceremony will take place on September 17 at the newly built Olympic Stadium in the country's capital city Ashgabat.
All 45 member countries of the Olympic Council of Asia will compete, while the event will be attend by 17 members of the Oceania National Olympic Committee for the first time.
Vietnam bagged eight golds, seven silvers and 12 bronzes to rank third, behind China and South Korea in the 2013 edition in South Korea. 
VNS