Grandmaster Nguyen Ngoc Truong Son lost his 1st round battle to Adhiban Baskaran of India at the FIDE World Chess Cup 2017 today (September 6) in Tbilisi, Georgia.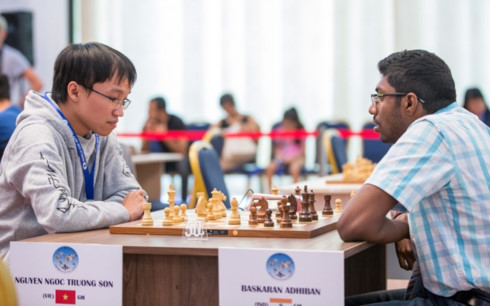 Vietnam grandmaster Nguyen Ngoc Truong Son
After two tie-break matches in 25-minute rapid chess, Truong Son (Elo 2.629) only managed to draw even with Adhiban Baskaran (Elo 2.670). 
Due to mistakes in 10-minute rapid chess Son came up short failing to advance to the 2nd round. 
Meanwhile, Le Quang Liem is set tocompete in the 2nd round this evening in a match against Santosh Gujrathi of India.
VOV