The annual VTV International Cycling Tournament – Ton Hoa Sen Cup – will kick off on September 2 with the participation of 84 athletes.

Cyclist compete at the fourth stage of the Ton Hoa Sen Cup last year. 
Cyclists from 12 crews will tour through 14 stages from Hanoi to HCM City, during which they will have to conquer famous but difficult passes, such as Hải Vân which connects Hue and Da Nang, Ngang between Ha Tinh and Quang Binh provinces and Ru Ri in Khanh Hoa.
The final is on September 17 and a total bonus of VNĐ1.2 billion (US$52,600) will be awarded to the best cyclists, of which the overall winner who bags the yellow jersey will pocket VNĐ120 million.
During these two weeks, organisers and athletes will present more than 46,000 gifts and 200 bikes to poor students in localities they pass through.
Martial artists to perform in Nghe An
The National Traditional Martial Arts Championship will be held in Nghe An Province on August 11-15.
The 26th competition has attracted more than 300 artists from 25 cities and provinces, including the strong ones such as An Giang, HCM City, Hanoi and Binh Dinh.
Last year in Hanoi, HCM City topped the medals tally with 11 golds. Binh Dinh and People's Police were second and third, respectively.
Offroad Cup 2017 is open for registration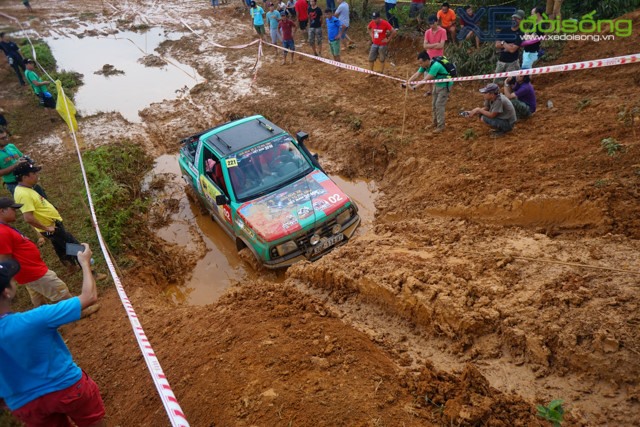 The Vietnam Offroad Cup (VOC) 2017 returns next month to Dong Mo, Son Tay, Town, Hanoi.
The two-day event has three categories – Viet Nam's pick-up trucks, pick-up trucks and SUV, and offroad cars -- with the participation of 80 teams on September 9-10.
It is the eighth time that the VOC has been organised, progressing from just a race between members of the Otofun forum to a tournament recognised by the Viet Nam Sports Administration.
Organisers will accept registrations until August 17 or when the number of participants is met.
VNS