Yesterday was a bad day for Ly Hoang Nam as he lost in both his singles and doubles events at the Thailand F5 Futures tennis tournament in Nonthaburi Province.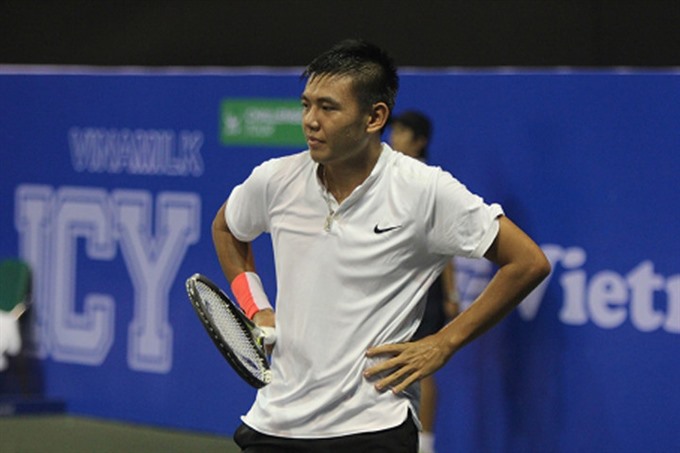 Ly Hoang Nam  loses in Thailand F5 Futures. 
The No 3 seed was defeated 5-7, 1-6 by unseeded Karunuday Singh of India in the second round match in the singles category.
Hours later, the Vietnamese and his partner Nguyen Hoang Thien were ousted by Lorenzo Frigerio of Italy and Sami Reinwein of Germany after losing 6-7 (5), 6-3, 8-10 in the doubles quarterfinal match.
Nam and Thien will return home and begin preparing for the SEA Games in Malaysia later this month. 
VNS