Le Quang Liem dropped to the third place at the Danzhou Super Grandmaster Tournament after the penultimate round in China yesterday.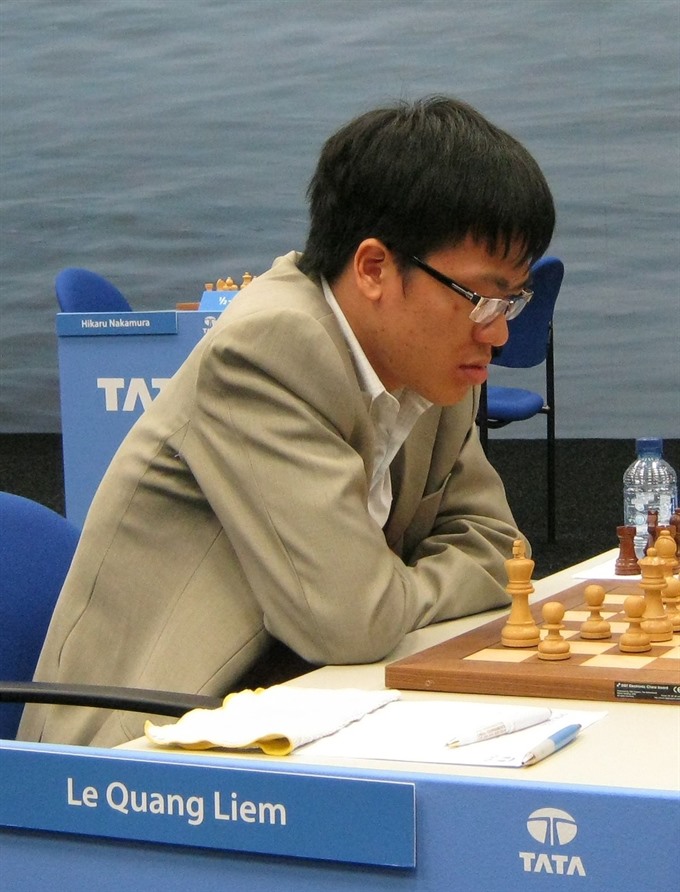 Liem tied his eighth game with Chinese player Lu Shanglei and has five points now. The Vietnamese will play the last match against leading rival Wei Yi of the hosts.
Wei leads the tournament with six points after a draw against his fellow countryman Wang Hao yesterday.
Liem will win the title if he beats Wei, who has been in the top position since the first match on 9th July, and if second-placed Ding Liren of China does not win his match against Arkadij Naiditsch of Azerbaijan today. 
VNS