Viet Nam grabbed one win and one loss after the first two matches at the ongoing FIDE Women's Team Championship in Khanty-Mansiysk, Russia.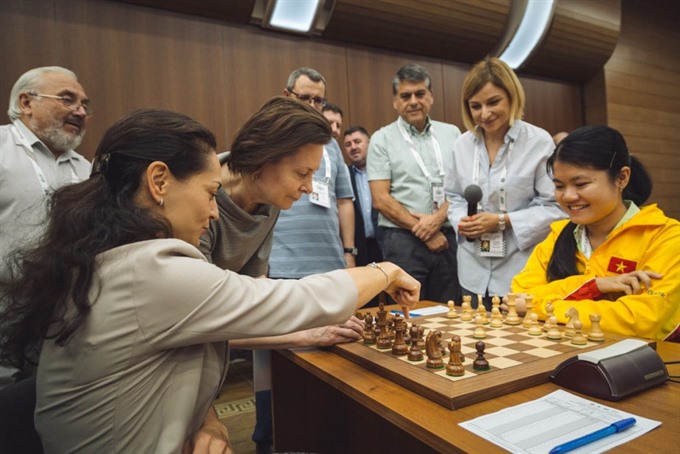 Vietnamese chess master Phạm Lê Thảo Nguyên (right) pockets a draw against Russian Alexandra Kosteniuk during their second round match at the FIDE Women's Team World Cup on June 18.
Vietnamese chess masters yesterday lost 0.5-2.5 to title favourites Russia.
International Master Phạm Lê Thảo Nguyên grabbed a draw when facing Grandmaster Alexandra Kosteniuk.
Other Vietnamese players, Nguyễn Thị Mai Hưng and Lương Phương Hạnh suffered losses to Valentina Gunina and Aleksandra Goryachkina.
On Saturday, Việt Nam beat Egypt 4-0.
In the next match, the Southeast Asian team will play China, who lost to Russia in the first match and tied with Ukraine in the second. 
VNS