Vietnam defeated Tajikistan 4-2 in the opening match of Group B of the 2017 Asian Football Confederation (AFC) U-20 Futsal Championship Bangkok, Thailand on May 17.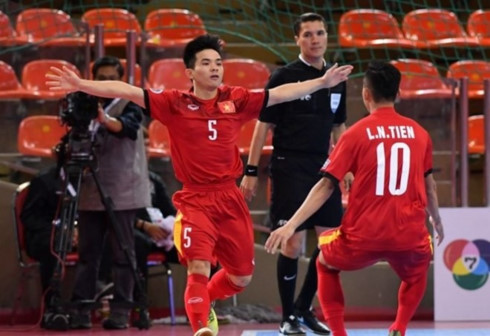 Van Nguyen, Ngoc Lan, Quang Vinh and Tuan Thanh scored goals for Vietnam in the third, fifth, 30th and 36th minute, while Tajikistan had goals in seventh and 24th minute, respectively.
This win placed Vietnam third in the group with three points, behind Japan and Indonesia because of goal difference.
Today, Vietnam will face Indonesia. They will then meet Chinese Taipei on May 19 and Japan on May 20. There are 16 other teams competing in three different groups. The group winners and runners-up from each group will qualify for the knockout stage – the quarterfinals.
VNS