Vietnam beat Laos 2-0 in Group A's last match in the ongoing ASEAN Football Federation's (AFF) U-15 Women's Championship in Laos on Tuesday.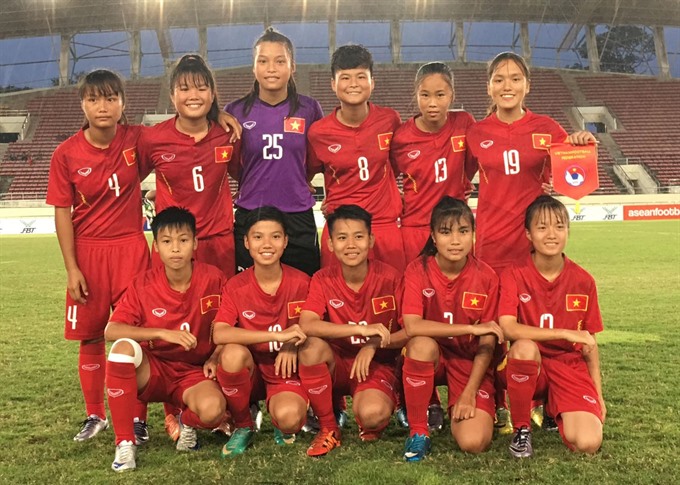 Vietnam's U15 girls' team
Several of Viet Nam's players had slight injuries, so compared to the previous matches, the line-up was different.
The team, however, played comfortably and confidently, doing its utmost in the first half. Defender Thuy Linh opened the score for Viet Nam in the eighth minute.
After the break, Laos, who have better physical strength and had gained strength from their fans, tried to make the most of playing on home turf. They attacked to level the score, but missed several chances.
In the 73rd minute, Viet Nam's midfielder Thu Xuân scored another goal, doubling the score to 2-0.
With two wins and two losses, Viet Nam rank third in the group with six points and have to bid adieu to the tournament. 
Thailand and Myanmar top the group with 12 points and nine points, respectively. They will play in the semi-finals.
The Vietnamese team will return home on Wednesday. 
VNS