Hoang Thi Bao Tram (HCM City) and Tran Tuan Minh (Hanoi) won first prizes in the women and men's standard chess categories of the 2017 National Chess Tournament.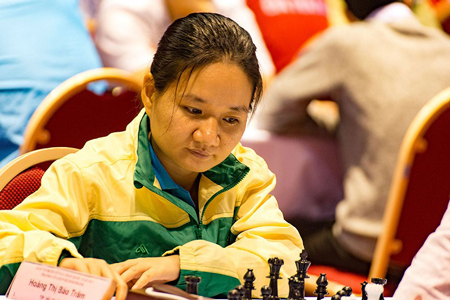 Hoang Thi Bao Tram wins new champion of National Chess Championship 2017
In the men's standard chess, Tran Tuan Minh defeated Pham Chuong (HCMC) after 11 match systems. Thus, Hanoi team had total one gold and one silver medal in the ranking table for the men's standard category.
For the women's standard chess, female player from Ho Chi Minh City Hoang Thi Bao Tram won a gold medal to become new champion.
Today, next two competitive categories are rapid and blitz chess.
The sport event attracted nearly 100 athletes from 16 cities and provinces across the country. A gold medal winner will receive VND 25 million.
SGGP