Many top Vietnamese badminton players have dropped in the latest rankings of the Badminton World Federation (BWF).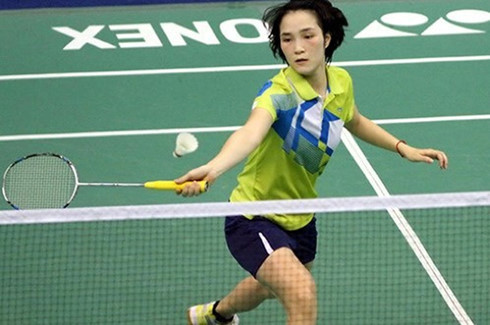 Vietnamese badminton player Vu Thi Trang
Accordingly, in the men's singles, top Vietnamese player Nguyen Tien Minh fell two notches to World No 54 in the latest rankings due to his failure at the second round of the Finnish Open 2017.
In the women's singles, No.1 seed Nguyen Thuy Linh also dropped 3 notches to World No 70 while duo Do Tuan Duc-Pham Nhu Thao fell 9 notches to World No 54 in doubles event.
Meanwhile, Minh's wife Vu Thi Trang climbed one place to the 39th position thanks to her ticket to enter the semi-finals inwomen's singles of the Finnish Open 2017.
In doubles event, Vu Thi Trang and Nguyen Thi Sen also moved up 3 steps to the 54th position in the world rankings.
VOV