Coach Hoang Anh Tuan has called 30 footballers to train for the final round of the upcoming FIFA-U20 World Cup.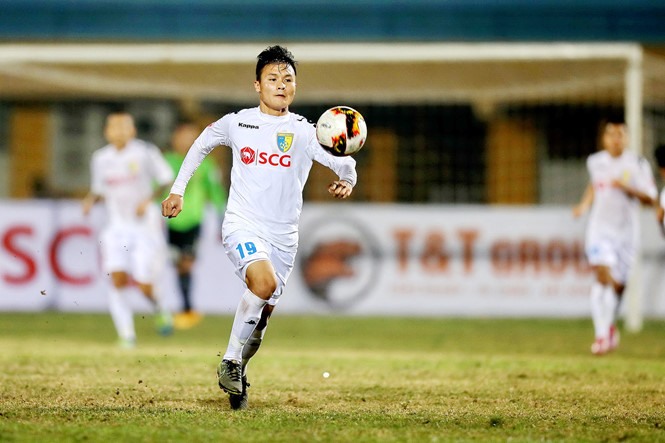 Midfielder Nguyen Quang Hai. 
Among them, seven come from Hà Nội FC, including Nguyễn Quang Hải, Đoàn Văn Hậu and Hồ Minh Dĩ. Hoàng Anh Gia Lai has contributed four players, such as Phan Thanh Hậu, Lương Hoàng Nam and Đinh Thanh Bình.
The footballers will convene in Nha Trang on March 21. After three weeks of training in Nha Trang, Việt Nam will leave for Germany for more training sessions.
After that, Việt Nam will have several international friendly matches to prepare for the World Cup, which will begin on May 20 and finish on June 11.
According to the draw, Viet Nam are in Group E alongside France, New Zealand and Honduras. 
VNS