The first-ever martial art competition Muay Thai Fight Night will be held at Gem Center, District 1, in Ho Chi Minh City on March 18, attracting the participation of famous domestic and foreign fighters.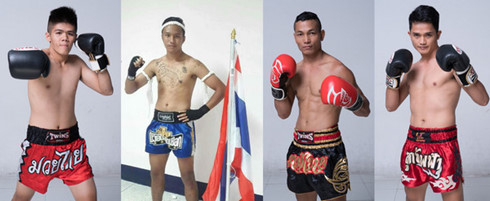 According to the organising board, the event aims to introducing and widening the love for Muay Thai in Vietnam.
The competition will include three matches of professional gladiators.
Vietnamese martial artist Nguyen Thanh Tung, who grabbed 2 gold medals at National Youth Traditional Martial Arts Championships in 2013 and 2014, will face off with 63 kg-weight-class Thai champion Tewin Palasak.
In another game, Banh Chi Hong, who won bronze medal at the  Ho Chi Minh City International Martial Arts Festival 2016, will compete with Japanese-Canadian artist Leo Shoji.
Athen from California fitness & yoga will play against Tran Thanh Y, who pocketed a bronze medal at Asian Muay Thai Asian Championships 2013, in the third match.
Muay Thai, or Thai boxing, is an important part of Thai culture, and it is now best known in the global community, especially among martial arts and boxing enthusiasts. It is different from 
Western boxing in the diversity of offensive and defensive blows, thus making the art more taxing and challenging to the boxer.
The martial art also reflects Thai values, such as respect for elders, love of grace, and bravery.
This whole mix of a unique form of martial arts and cultural elements is what makes for the fascination with Muay Thai and explains its popularity worldwide.
VOV