The Chinese Taipei team arrived in Hanoi on Tuesday to prepare for a friendly match with Viet Nam's national football team on March 22.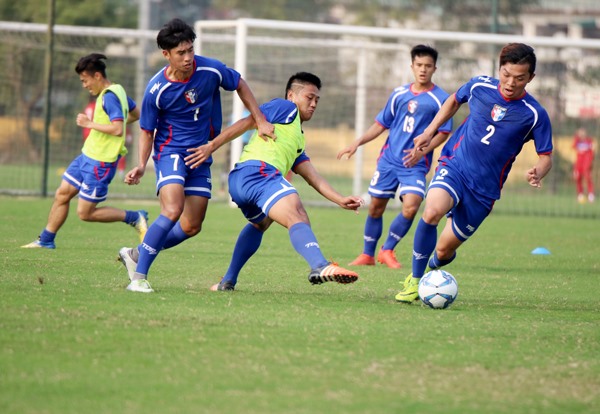 The Chinese Taipei team.
It is a warm-up for the third qualifying round of Asian Cup 2019.
Japanese coach Kazuo Kuroda has brought 25 players to Hanoi, including eight players who played in the two matches against Viet Nam in the qualifying round of World Cup 2018. 
Notably, Wu Chun-Chinh scored two goals in these matches.
Kuroda used to lead the U19 Chinese Taipei team, who faced U19 Viet Nam in the qualifying round of the 2014 AFC U19 event. In this match, Viet Nam beat them 6-0. 
VNS