Vietnam has two reps at regional Champions League
Becamex Binh Duong and Ha Noi T&T will represent Viet Nam at the ASEAN Football Federation (AFF) Champions League.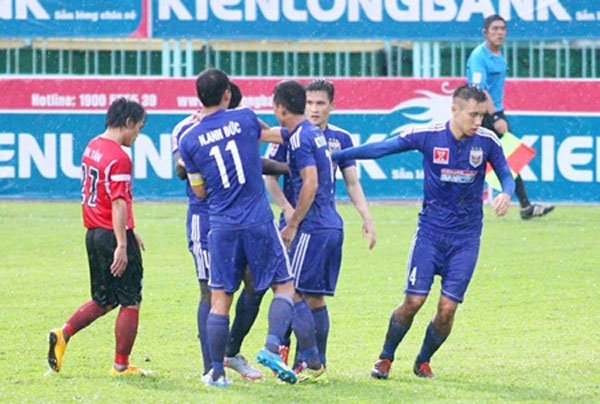 Becamex Binh Duong.
The AFF said countries of Australia, Thailand, Malaysia, Singapore, Myanmar, the Philippines and Viet Nam will have two teams each. East Timor, Laos, Cambodia and Brunei would take part in the play-off round to select their two best teams to make a final of 16 participants.
They will be divided into four groups, playing in a two-leg round-robin format in the qualifying stage.
The two top teams of each group will advance to the quarter-finals.
Coal and Minerals win first match at Women's U19 football
Viet Nam Coal and Minerals beat Moc Chau Son La 2-0 in the opening match of the National Women's U19 Football Championship in Ha Nam Province.
Viet Nam Coal and Mineral, ranked third in the nation, had no difficulty dominating the opener. Nguyen Thi Van bagged her first goal in the 21st minute and followed with a second 20 minutes later.
Moc Chau Son La tried hard but failed to reach the back of the net.
In the second match, host Phong Phu Ha Nam had a scoreless draw with last year's runner-up, HCM City.
The next round today will see defending champions Ha Noi face Viet Nam Coal and Minerals, who are temporally on top of the ranking table.
Phong Phu Ha Nam will look for their first goal against Moc Chau Son La.
Source: VNS