The Asian Football Confederation (AFC) has imposed competition ban on 9 Vietnamese footballers who were detained for match fixing allegations at the AFC Cup 2014.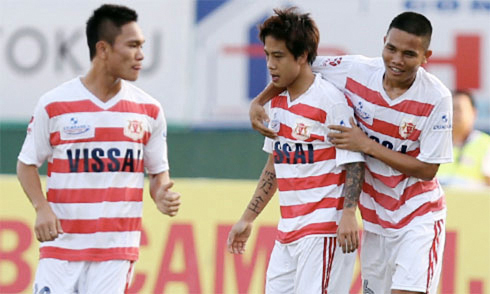 According to the latest AFC's announcement, 9 Vietnamese footballers of the Vissai Ninh Binh FC namely Nguyen Manh Dung, Tran Manh Dung, Chu Ngoc Anh, Le Quang Hung, Nguyen Xuan Phu, Phan Anh Tuan, Nguyen Van Hung, Le Van Duyet, and Nguyen Gia Tu will be banned from any competitions in Asia.
They were accused of fixing the result of an AFC Cup match against Malaysian club Kelantan in March, 2014 after placing bets with a bookmaker.
This announcement also means that 9 players will have no chance to take part in professional competitions in the world.
VOV