VietNamNet Bridge – Six players of V-League 1 side Hoang Anh Gia Lai have been nominated as the Best Young Players of 2014.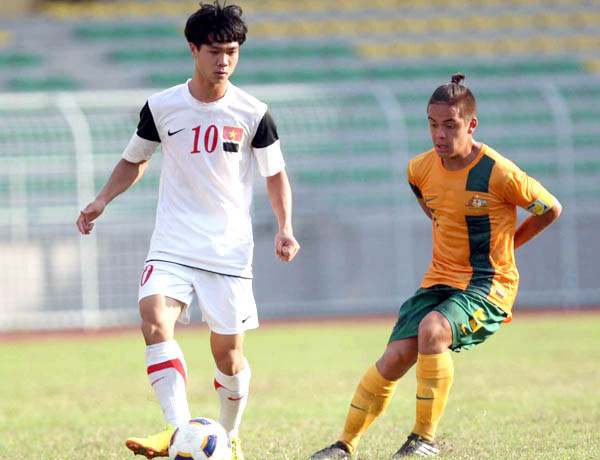 Nguyen Cong Phuong  -- Photo: TTVH
All of them are former members of the national U19 team, a football phenomenon in Viet Nam.
Of the five other nominees, one each came from the Viettel, Song Lam Nghe An, and Thanh Hoa and two came from SHB Da Nang.
Nguyen Tan Anh, an official of Hoang Anh Gia Lai Football Club, said it was an honour for the team, in general, and the players, in particular.
He hoped that these players would see further progress and become candidates for the Gold Ball title in the future.
Among the six players of Hoang Anh Gia Lai are Nguyen Cong Phuong and Nguyen Tuan Anh.
Hoang Anh Gia Lai boss Doan Nguyen Duc has refused to sell these players to Japanese club Mito Hollyhock, who appealed to the club's head official on January 24 in Pleiku City.
"They officially wanted not only Phuong and Tuan Anh but also other players. But I refused. I said only when they had collected enough experience to compete at the elite football level would I think about selling them. There is no hurry now," Duc remarked.
VNS