VietNamNet Bridge – Viet Nam will send five male and four female weightlifting athletes to compete in the upcoming 17th Asian Games (ASIAD) in Incheon, South Korea from September 19 to October 4.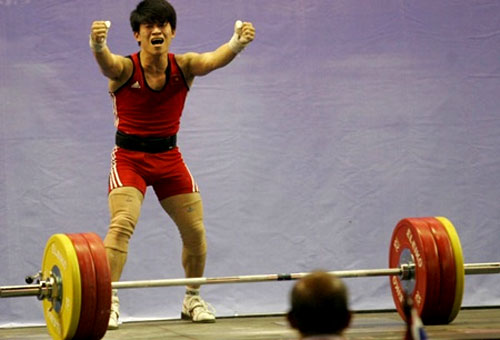 Weight off his shoulders: Tran Le Quoc Toan is expected to shine at the upcoming Asian Games in South Korea. — File Photo
According to Do Dinh Khang, head of the weightlifting section at the National Sports Administration, gold medal hopes are high for Thach Kim Tuan (men's 56kg), Tran Le Quoc Toan (men's 56kg) and Do Thi Hoai Thu (women's 48kg).
Toan won a silver medal at the Asian event in 2012 and ranked fourth in the world rankings last year. Meanwhile, 2010 world youth champion Tuan claimed three world bronze medals in 2013 and broke two Southeast Asian Games records last year.
Women's hopeful Thu is also tipped to bring home a medal after winning silver at the Asian Weightlifting Championships in Kazakhstan last year.
Khang said the athletes left for Hungary on May 15 with coach Huynh Huu Chi and will train there until August.
According to Chi, Viet Nam's biggest rivals in the men's 56kg will be China and North Korea, but said he was confident Vietnamese athletes could win the gold medal.
In preparation for the event, Tuan will compete in the world youth championships in Kazan, Russia on June 20-28, while Toan and Thu will test themselves at events in Hungary.
In addition to the 17th ASIAD, Vietnamese athletes will compete at the Nanjing 2014 Summer Youth Olympic Games to be held on August 16-28 in China and the World Weightlifting Championships in Almaty, Kazakhstan in November.
Weightlifter Hoang Anh Tuan made history in Viet Nam by bringing home the silver medal from the 15th Asiad in 2006. Two years later, he won second silver medal at the Beijing Olympics in 2008.
Source: VNS