VietNamNet Bridge – Going to bars in Ho Chi Minh City has become a specific way of entertainment. When the wars for the right to supply alcohol, ecstasy, and call girls have been fiercely cracked down on by the police, the only fear at bars comes from boys at the awkward age.

The dance floors of "death" in Saigon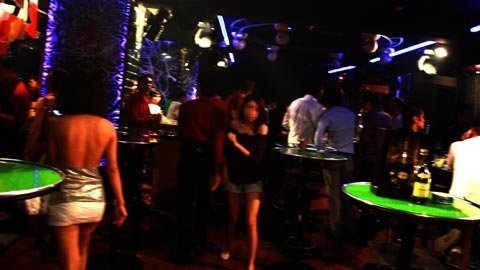 "Buffalo boys" in the city
After big gangs were smashed by the police and order was resumed, the rebellion and change in the character of young people has become the focal point. "Big brothers" and "big sisters" now have to hide themselves to see the emergence of young gangsters.
In Saigon, "Nhicolai" or "nhoc ac" (bad boy) are the slang for young gangsters, who are immature but commonly have shocking actions, such as fighting against their seniors, fighting for satisfying their instant anger, etc. These boys are very easily manipulated by someone to do bad acts.
There are many cases, young boys committed murder but they did not understand why they did so. These boys are called "Tre trau" (buffalo boys) in the northern region. In general, "Nhicolai," "nhoc ac," "tre trau," or "ong ve" (called in Haiphong style) are the slang for the same group of young gangsters.
But the name is just a way to recognize a subject. One must witness by his own eyes to understand how fearful "buffalo boys" are and why many "elders" in the underworld have to accept "I'm wrong" when they are challenged by a strange teenager. They have to do so because if they do not, it will be highly possible that they will be killed by the teenage.
Before the farewell
An Suong intersection at 12pm. We followed a group of "hell drivers" (illegal racers) who we knew from an illegal race in Binh Thanh District three months ago. The group called at a bar named V.
The group, led by Th. "Bac" (19) entered the bar before the bow of the other four members of another group that had been there already.
Waiters arranged two tables near the DJ podium for the two groups. The coming of these young boys made the air become agitated.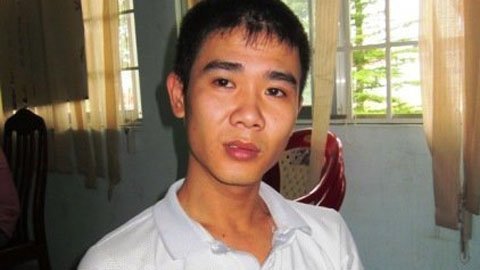 Phung Anh Thai, 27, who opened fire in front of the 030XClub
in Saigon downtown area.
Th's group went to this bar to receive football betting winnings from the other group. That group bought a bottle of Hennessy to Th's group.
One boy in Th's group told me: "We are in the group of T "gas" (his family has a gas agency). We have just left home for over a week so we still have a lot of "rice" (money). They said if we spend all the money, next week they will sell a Suzuki Sport motorbike, which must be over 100 bottles (VND100 million - $5,000)."
Pointing to the smallest boy in the group, who looks the most holy, the boy continued: "That boy is Minh, 15, who just dropped school for a half of month. His parents divorced, his mother has her boyfriend, his father married again. Last week he had a fight in Hoc Mon and suffered from sprains. Arriving at the hotel, he cried like a girl."
He finished talking and laughed loudly, to show that for him, that was a weakness that can not be accepted. I turned to the guy named Minh and caught his fierce glint.
The bar began to get really "hot" after 1am. The two groups began shouting, drinking constantly. When the 2nd bottle was almost empty, Minh rushed into the toilet to vomit. Returning back, he held Th's shoulder and shouted: "Do you know the guy who wears the white T-shirt in the other table? He has threatened to beat me."
Th, in the role of a leader in his group, immediately comforted Minh "Let me" and walked to the table of the opponent.
A member in the other group, who held a girl in one arm, drove Th away back to his table by the other hand. Being afraid of losing his face in front of his juniors, Th grabbed the collar of that guy to threaten him.
A dozen of young guys in that group immediately surrounded Th. Th's juniors rushed to protect their leader. Minh held an alcohol bottle, screaming: "I'll kill all of us now."
The bar's guards immediately approached to intervene and their policy is "If you want to do anything, let's get out of here. This is the place to do business."
Both groups left the bar in angrily. Minh aggressively insisted to take his knife from his motorbike, kept at the parking lot, to kill his opponents. I and another guy in Th's group tried our best to prevent Minh and Th to withdraw.
On the way to a hotel on the Phan Huy Ich road, Tan Binh district, occasionally Minh screamed "I'm an orphan. What do you want? I want to kill all."
Meanwhile, Th planed to invite the other group to a party the next day for reconciliation, but in fact he wanted to snare his opponents, to take revenge to wash the shame of today.
I was scared by the "cunning" of the 19-year-old boy. They meet at bars not for entertainment but to create "deathly farewells."
Quoc Quang
To be continued...