VietNamNet Bridge – A man who has become a woman after a transgender surgery in Thailand has become the first transgender in Vietnam and has been recognized by the authorities as a woman.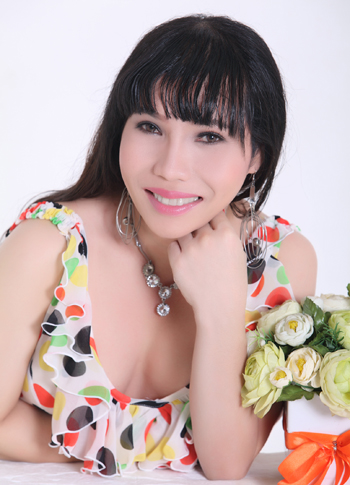 Pham Le Quynh Tram.
The man named Pham Van Hiep in the past is now a pretty woman named Pham Le Quynh Tram. She was very happy to show off the decision to redefine her sex as female, granted by the administration of a town in Binh Phuoc province, dated November 5, 2009.
The decision declares: allowing Pham Van Hiep to re-define sex from male to female and to change name into Pham Le Quynh Tram.
"I can't believe that this is true. I cannot describe my happiness of living with my true sex," Tram said in tears.
Tram said she was born in HCM City. Her family moved to Binh Phuoc when she was small. Tram was born as an intersex but she was defined at birth as a boy.
"At puberty, my body changed as a woman. My breast kept growing. I was very frightened and did not tell anyone. I tried to hide it by eating a lot to gain weight," Tram said.
Consequently, her weight increased from 40kg to 84kg while she was only 1.57m tall.
She studied very well but felt complex of being a bisexual, Tram did not have friends. She used to love a schoolboy but she had to keep that love for herself.
After high-school, she studied at two universities at the same time: the HCM City Economic University and the HCM City Banking Institute. She began surfing Internet and making friends online. Thirsting for being a woman, she used a woman nickname and a beautiful girl as her avatar. She chatted and fell in love with a Vietnamese man in the US. Tram has never met him but he is the most influential person in her life.
"We chatted and emailed each others. I told him my problem. He was sympathetic with me and encouraged me to seek my true sex," Tram said.
Being urged by the aspiration of becoming a woman and seeing her "lover", Tram decided to take transgender operation.
In 2006, medical tests showed that the boy Pham Van Hiep had high female hormone volumes and a lot of female characteristics in his sex organ. Doctors advised Hiep to go to Thailand for a transgender surgery.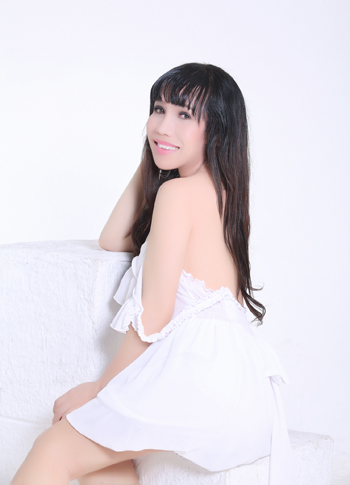 "My family was very poor so I did not have money to go to Thailand. I quit study to work," Tram said.
Since then she focused on working as a math, physics and chemistry teacher at prep centers for university entrance examination in HCM City. She used to work 20 hours a day.
Besides her online lover's assistance, Tram finally saved enough money ($250,000) for the lifetime surgery in Thailand. This was a 2-year painful process.
"I did not tell my family about the surgery when I left Vietnam because I was afraid that I might die in Thailand," she said.
The hope to see her lover as a real woman helped Tram sustain endless pains on the operating table.
In mid-2008, after the sex organ surgery, she became a real woman. That year, seeing her white skin and pretty face, Thai doctors encouraged her to send her pictures to Tiffany Show, a beauty contest for transgenders in Thailand. Tram won the title "Miss Tiffany Photogenic."
Returning home, she sent applications to relevant bodies to ask their permission to change her sex and name in her personal papers. Facing a lot of difficulties because there was no precedent, until late 2009, Tram's petition was approved. She cried like a baby the day she held the decision on her hand.
At present, Tram likes wearing skirts and she is more confident seeing others. She spent a lot of time to attend make-up classes. She also worked as a host for music shows. She planed to start her singing career by a show in early 2013.
Being happy with her current life, Tram's only wish is seeing her lover in the US.
"I love and respect him. Like other women, I dream of having a happy family and a husband who loves me very much," she said.
Compiled by Mai Lan