VietNamNet Bridge - Vietnamese students who were born in the 1990s (called 9X generation) at the world-famous university Harvard are passionate, confident and dynamic. They not only aspire to confirm their intelligence and personality, but also long to dedicate themselves to the community and their hometown.
Chau Thanh Vu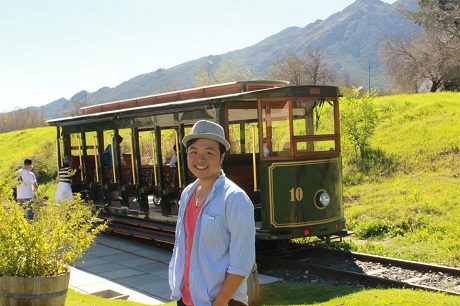 Born in 1992, the boy from the central province of Ninh Thuan is among a few people who won a full five-year scholarship for a PhD degree of economics at the Harvard University worth $79,000/year. Vu also won doctoral scholarships from seven other leading American universities.
Earlier, he got full college scholarships from seven prestigious universities in the US, Germany and Canada. Vu worked at the research department of the South African Reserve Bank in the capital Pretoria in 2014.
At the 3rd college year, he was awarded the Best Student of the Economics Faculty at Princeton University. Diligent, hardworking and always trying to understand thoroughly the knowledge he gained, Vu was respected by his friends and classmates for the will and ability to think, and for concentrating all his energy on learning and research.
"I plan to return to Vietnam as soon as possible, because my goals when pursuing economics is to better understand and contribute to economic stability in Vietnam," Vu said.
Le Ngoc Tuong Van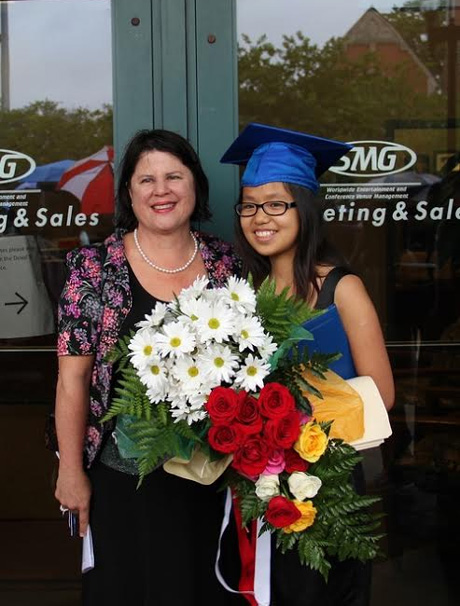 Vietnamese girl Le Ngoc Tuong Van (born 1995) began to go to America for study when she was in the 6th grader. With her great efforts, in the first school year Van won excellent student title from the Kernan Middle school.
At high school, Tuong Van received the merit of certificate of President Obama and the Governor of Florida three times for academic achievements. She frequently participated in volunteer organizations.
In the 12th grade, she was awarded the medal from President Obama for charity records. Graduating from high school with excellent marks, Van received a full scholarship of seven top universities such as Harvard, Yale, Stanford ...
Currently Tuong Van is studying at Harvard University, majoring in economics and statistics. At the world-renowned university, Van annually organizes an overseas trip for her classmate.
Every June, Van often spent her summer time with her Vietnamese friends in Vietnam, where she participated in the Viet Abroader, IM Venture programs... to help young Vietnamese realize their dream of studying abroad.
"I wish to do something to devote to the country of Vietnam. Perhaps I'll work for a foreign company with a branch in Vietnam in the future, a company that I can return to Vietnam on business regularly," Van said.
Ho Ngoc Nhi
Born in 1994 in Ho Chi Minh City, Ngoc Nhi graduated from the Santa Monica High School in the US. She is now a 4th year student, majored in biotechnology and human development at Harvard University.
The 22 year old girl has outstanding study records. Graduated as a valedictorian of Santa Monica, the Vietnamese girls received full scholarships from six leading universities in America, including Harvard, Yale, MIT, Brown, UCLA, and UC Berkeley. She chose Harvard to pursue her dream since childhood - research in biology.
She founded the Robot Club at Harvard University in the spring semester 2013 and assumed the co-chairmanship 2 years later. Not yet graduated from college, she has had two scientific research papers published in international chemical journals.
Currently, Nhi is working on the regeneration of heart cells to support the treatment of cardiac complications. The project will be completed and published in international scientific journals in the coming months.
"In the future, I will become a doctor, a researcher in the biomedical field. And I hope these studies will make contributions to Vietnam," Nhi said.
Ton Ha Anh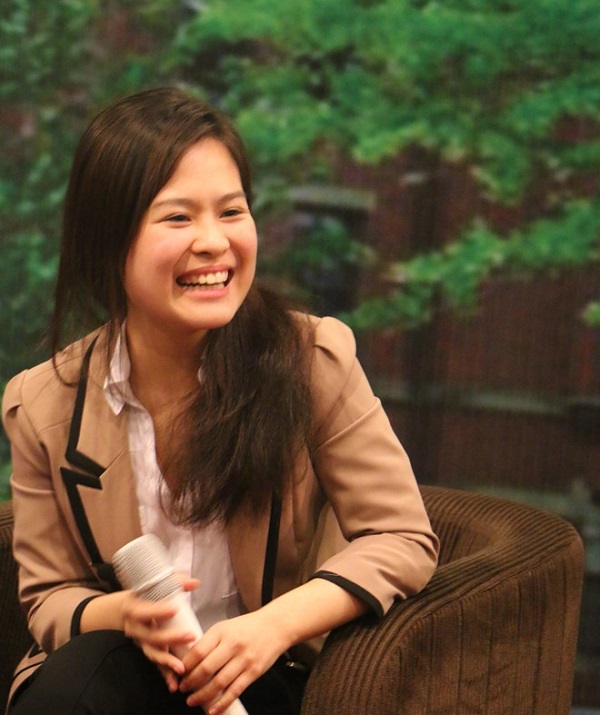 An excellent student at the Hanoi Amsterdam high school for gifted students, he reaped many academic achievements at the St. Andrew's school, and shortly after graduating from high school in the US, Ha Anh won scholarships from five leading universities in the US.
Ha Anh is now the final year student, specializing in economics at Harvard University. The Vietnamese girl surprised other students for getting four As in the first semester. Her essays were often appreciated by professors for sharp arguments and creative presentation.
Le Nguyen Quynh Nhu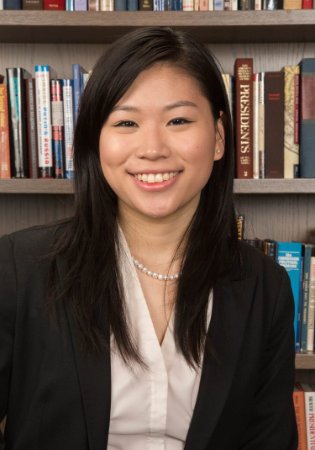 Quynh Nhu is currently a third year student at Harvard University. Moving to the US for residency at the age of 7, Quynh Nhu graduated as the top student of the Boston Latin School - the oldest high school in the US.
She was awarded a full scholarship to the summer course in China and won the valuable scholarship such as National Merit Scholar and AP National Scholar.
In 2014, the girl won a scholarship from Harvard University.
Quynh Nhu connects young Vietnamese at Harvard and together they closed the gap between Harvard and Vietnam in order to bring about positive change for her home country.
The project HVIET (Harvard Class in Vietnam) was born. The Harvard classes organized in Vietnam by Le Nguyen Quynh Nhu will bring liberal education of American universities for high school students in her hometown.
Nhu explained: "Liberal education towards academic freedom helps students have a comprehensive understanding. This philosophy aims to give students a foundation of knowledge and skills in many different areas that can be applied across all industries."
With project HVIET, Quynh Nhu and Vietnamese students at Harvard aspire to promote the image of Vietnam as a dynamic and developed Vietnam to international students at Harvard, and at the same time shorten the path to realize the Harvard dream of Vietnamese students and contribute to the promotion of cultural exchange, and friendship between Vietnam and the US.
Khuyen Bui