VietNamNet Bridge – Vietnam's only one USD billionaire Pham Nhat Vuong, the boss of Vingroup, retains the top spot, while tycoon Doan Nguyen Duc of Hoang Anh Gia Lai Group slipped to the third position, giving the second spot to the boss of Hoa Phat Group, Mr. Tran Dinh Long. The rankings this year saw some changes.
Vietnam's stock market in 2015 witnessed several waves of ups and downs as oil prices plummeted, China devalued the yuan in August and foreign investors withdrew capital from emerging markets after the Fed raised interest rates for the US dollar for the first time in 10 years.
By December 22, although the VN-Index increased by 4% compared with the beginning of the year, most of the shares of the top 10 richest people in the market tended to decrease.
The list of the 10 richest people in 2015, based on the reports sent by businesses to the Vietnam Stock Exchange, also has significant changes in comparison with 2014.
1. Pham Nhat Vuong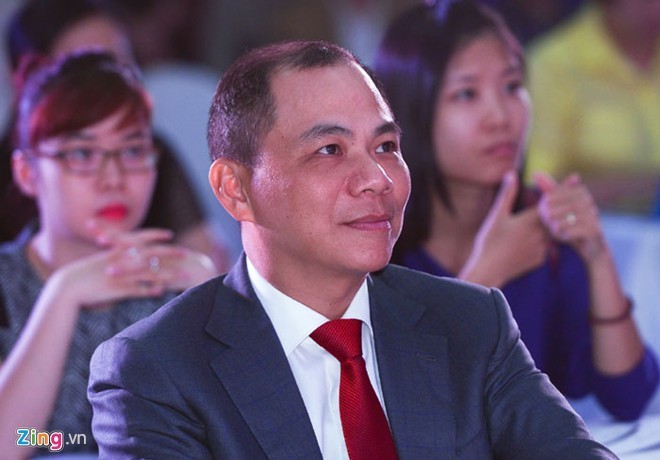 Vuong still takes the lead and leaves others in the list by a far distance. The assets of the Chairman of Vingroup (VIC) rose sharply from VND20,188 billion at the end of 2014 to VND22,149 billion at present.
The VIC shares held by Vuong fell 13% in 2015 but his total assets strongly increased in the year because Vingroup paid dividend in shares; thus the number of shares owned by Vuong rose by 423.3 million shares to 532.4 million shares.
2015 marked the fifth year in a row Vuong was the richest person on the stock market of Vietnam. In addition, he also had two consecutive years (2013 and 2014) named on the list of the world's billionaires by Forbes Magazine.
2. Tran Dinh Long
2015 marked the rise of the "king of steel" Tran Dinh Long, Chairman of Hoa Phat Group (HPG), from the 3rd place in 2014 to the second place in 2015.
Although the stock price plummeted 40%, thanks to the receipt of dividends in shares, bonus shares and the purchase of additional 10 million shares of HPG, the total assets of Long slightly reduced and currently stopped at VND5,474 billion compared to 6,159 billion at the end of 2014.
3. Doan Nguyen Duc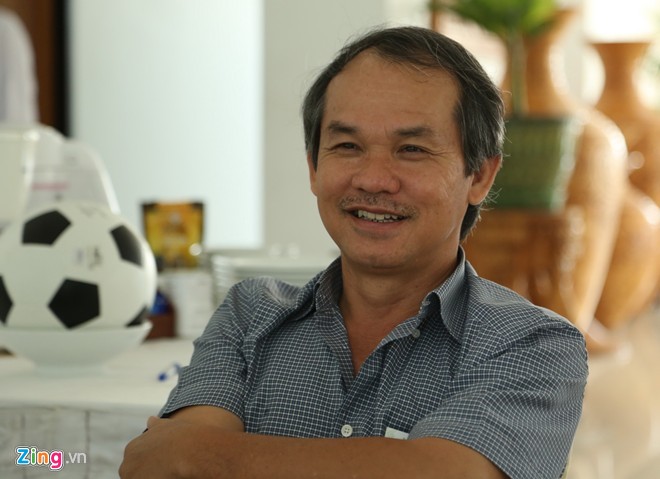 2015 seemed not to be a good year for Mr. Doan Nguyen Duc when the HAG share of Hoang Anh Gia Lai Group fell by 48%.
Because of this, Duc lost second place on the list of the richest people on the stock market of Vietnam to the hands of Tran Dinh Long.
Duc now owns 347.7 million HAG shares, equivalent to VND3,964 billion in value, down by up to VND3,611 billion compared with VND7,575 billion in 2014.
4. Pham Thu Huong
The fourth place has no change when Ms. Pham Thu Huong, Vice President of Vingroup, continued to be strong with assets of up to VND3,819 billion, an increase of VND338 billion compared with the end of 2014, as Huong's VIC shares increased from 72.9 million to 91.8 million shares.
Huong is also known as the wife of Pham Nhat Vuong. In addition, Huong is the richest woman on the stock market of Vietnam this year.
5. Pham Thuy Hang
Another Vice President of Vingroup, who is also sister of Ms. Pham Thu Huong, holds the 5th place in the list of the richest people on the stock market of Vietnam. As of December 22, Hang held 61.3 million shares of VIC, with total assets of VND2,612 billion.
Similarly, as Vuong and her sister, in 2015 she received dividends in shares of Vingroup, so her number of shares increased from 48.7 million to 61.3 million shares, and her assets increased by VND226 billion.
6. Nguyen Hoang Yen
Nguyen Hoang Yen is a member of the Management Board of Masan Group (MSN) and the wife of Mr. Nguyen Dang Quang, the Board Chairman.
Yen is also a key leader in a variety subsidiaries of Masan Group as Vinacafe Bien Hoa, Vinh Hao Mineral Water, Masan Consumer ...
Yen holds 26.2 million shares of MSN, worth VND1,783 billion, down VND393 billion compared with 2014.
7. Nguyen Duc Tai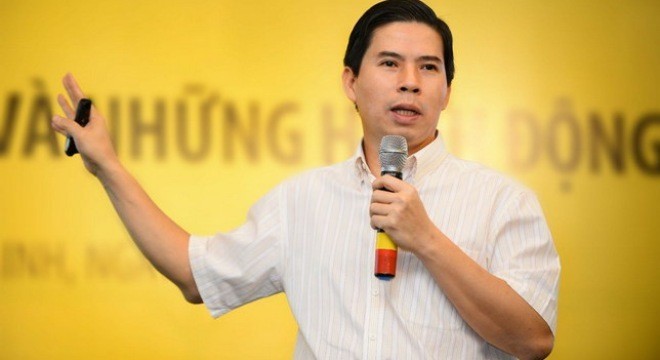 The President and CEO of The Gioi Di Dong (Mobile World) JSC now owns 3.38 million shares of MWG and controls through his own company 19.3 million shares of MWG.
Total assets of Nguyen Duc Tai on the stock market is VND1,778 billion.
8. Vu Thi Hien
Vu Thi Hien is the wife of Tran Dinh Long - Chairman of Hoa Phat Group (HPG).
Hien is considered the "richest and most mysterious" woman on the stock market of Vietnam because there is no information about her, except for her position as Long's wife.
Currently, Hien owns 53.4 million shares of HPG, worth VND1,585 billion.
9. Truong Thi Le Khanh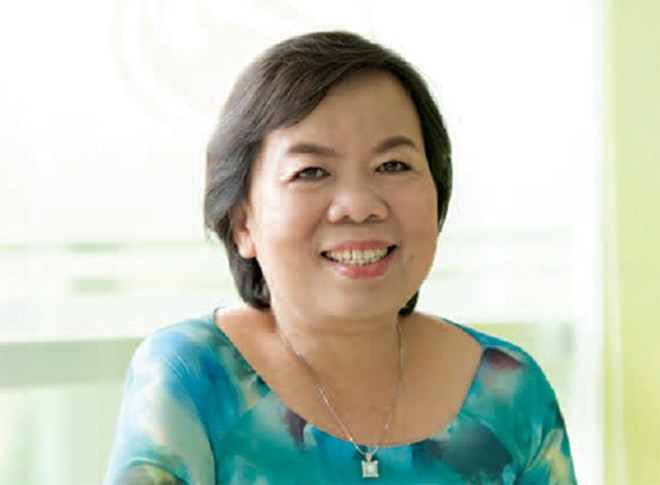 Ms. Truong Thi Le Khanh, Chairman and CEO of Vinh Hoan JS Corporation (VHC), a company specializing in the export of catfish.
Khanh's assets increased the most in 2015 with an increase of over VND860 billion.
Khanh is called "Queen of the fisheries sector" with 45.57 million shares of VHC, equivalent to VND1,572 billion and is the sole representative of the fisheries sector in the top 10 richest people in the stock exchange.
10. Nguyen Duy Hung
Mr. Nguyen Duy Hung is currently Chairman and CEO of the Saigon Securities Incorporation (SSI); Chairman of PAN JSC Group (PAN); Chairman of SSI Fund Management Ltd. (SSIAM); and Chairman of NDH Vietnam Company Limited.
He personally owns only 1.78 million shares of SSI, but his company NDH Vietnam Co. Ltd., holds 48.1 million shares of SSI worth VND1,084 billion. His 11 million shares of PAN are worth VND336 billion and his 1.74 million shares of ELC are worth VND45 billion.
Hung's total assets by December 22 was VND1,505 billion.
Nam Son