VietNamNet Bridge - The strength of the overseas Vietnamese community in the economy in the US has been featured in the American media. Therefore, Vietnam's policy of calling for contributions from overseas Vietnamese to the country's development is necessary.
The overseas Vietnamese community in Houston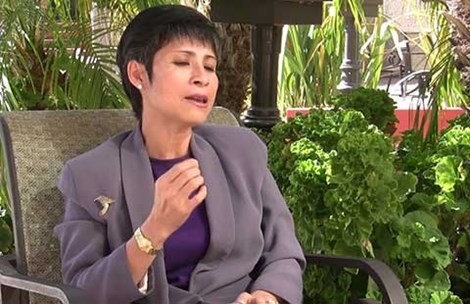 Ms. Le Duy Loan was named on the list of the "20 Best Houston women in technical fields" Photo: i.ytimg.com.
Of the 1.2 million Vietnamese Americans, according to the latest statistics, one third live in California.
In Santa Clara County (California), Vietnamese own more than 5,000 companies. Some successful overseas Vietnamese live in Evergreen Valley in luxury houses that are priced $1 million on average, according to H.G Nguyen, President of the Overseas Vietnamese Chamber of Commerce in San Jose.
In addition to California, another place with many successful Vietnamese is Houston, according to a report from the BBC.
According to the article, Houston (Texas's largest city, the fourth largest in the US) is one of many successful cases of the Vietnamese community in the US.
After 40 years of integration, over 150,000 Vietnamese immigrants have achieved great success in terms of politics, business, commerce, education and assistance to their families in Vietnam.
Houston has the third largest community of Vietnamese American after Westminster in southern California, and San Jose in northern California.
Many famous business brands of Vietnamese are here, such as the chain of Kim Son restaurants, the chain of Hong Kong supermarkets selling Asian products, the 12 Apple Dentist stores of dentist Mai Thi Hoa, etc. In Houston, Midtown has up to 16 streets with Vietnamese names.
Many Vietnamese children in Houston were outstanding students at local high schools and received scholarships to famous universities.
Houston is also one of three main headquarters of NASA, which employs about 200 Vietnamese engineers.
Houston is also is the birthplace of the Vietnam Science and Culture Association, a non-profit organization established by the Vietnamese intellectuals in 1990, with the purpose of teaching Vietnamese culture and leadership skills and providing education assistance for the younger generations of Vietnamese. The association has four divisions in Austin, Dallas, Toronto and Washington.
Outstanding Vietnamese American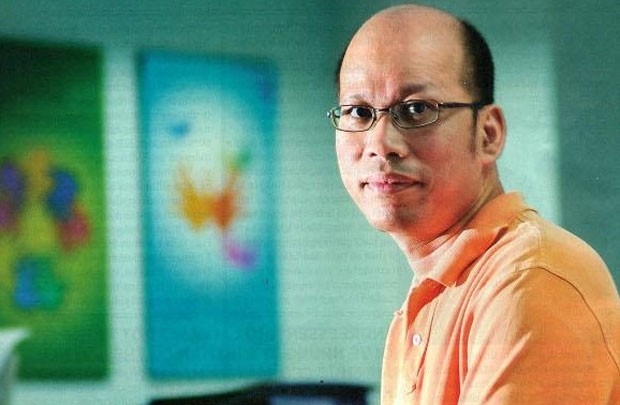 Businessman Trung Dung.
The founder of Little Saigon in Orange County (California) is Mr. Trieu Phat (Frank Jao).
Born in the northern port city of Hai Phong to a Vietnamese father and Chinese mother, Mr. Trieu went to Saigon in 1954.
As one of the first Vietnamese moving to the US after 1975, he quickly established Little Saigon and built a supermarket Asian Garden Mall on Bolsa Avenue.
Formerly a member of the Westminster Administration Council (California), millionaire Trieu Phat is also the owner of the construction company Bridgecreek Development.
In 2002, President George W. Bush appointed him as the chair of the Vietnam Education Foundation (VEF).
According to the Orange County Register (9/5/2015), Trieu Phat's Bridgecreek Development Corporation, after almost 40 years, has invested a total of $400 million in shopping centers and housing projects, mainly in Orange County.
In 2012, he opened the Indochine Essence restaurant chain in Guangdong (China), selling Vietnamese food.
Engineer Dinh Truong Han won the environmental award of the White House in 2006 and was selected by the Public Works magazine as one of 50 most influential leaders of America in 2006.
Dr. Huynh Phuoc Duong, Professor at the UCLA Davis Geffen School of Medicine, is known as the founder of the Social Assistance Programme For Vietnam (SAP-VN).
There are also many other famous Vietnamese scientists in the US. One of the most outstanding faces is Ms. Le Duy Loan, the first woman and Asian elected as a Texas Instruments Senior Fellow.
Born in Nha Trang in 1962, to a labourer family, Loan went to the US without her father and a family of nine in 1975, eventually settling in Houston. Her family joined her in the US few years later.
Although Loan knew no English when she arrived, she mastered the language fast enough to graduate from Alief Hastings High School at 16 as valedictorian of her class of 335 students.
In 1976, she received her first recognition in the US as 'Citizen of the Month' from Kiwanis International Club.
In 1981, The Houston Chronicle featured her as 'Scholastic Wonder'; she also received commendation from The Office of The Ambassador of The Royal Netherlands for her scholastic achievement and her humanitarian effort in fundraising to aid the Vietnamese in the US.
In 1982, at the age of 19, Loan received her undergraduate BS EE degree, magna cum laude, from the University of Texas at Austin and subsequently obtained her MBA in May 1989 from the University of Houston while working full-time. She began her career at Texas Instruments as a memory design engineer.
Loan's technical contributions at Texas Instruments were recognized when she was elected a Member of Technical Staff in 1990, Senior Member of Technical Staff in 1993, the first woman at TI to be elected Distinguished Member of Technical Staff in 1997, and the first woman elected TI-Fellow in 1999.
In 2002, Loan became the first Asian-American, and the first woman, to be elected TI Senior Fellow in Texas Instruments' 75 year history. She joins four men who hold this title at TI worldwide. Today she remains the only woman with this title.
In 2005, she was named the Asian American Engineer of the year. In 2007 she won the Anita Borg Institute Women of Vision Award for Leadership.
She participates in numerous charity and fund raising projects for colleges, orphanages, and charity foundations. She serves on the Board of two non-profit organizations which promote education and support social economic development projects in the third world.
Another well-known name is billionaire Trung Dung (born 1967), a Vietnamese-American businessman.
His life story has been profiled in many leading publications including Forbes, Financial Times, The Wall Street Journal and San Francisco Chronicle, as well as in Dan Rather's book The American Dream.
When setting foot on US land in 1985, Trung Dung only had two dollars in his pocket. But 15 years later, he had earned 1.8 billion dollars from the sale of his OnDisplay Company to Vignette Corp.
Dung received a bachelor's degree in computer science and applied mathematics from Massachusetts University in Boston in 1988. After that, he received a master's degree. In 1992, he was awarded a doctorate from Boston University
Dung set up On Display Inc in 1996, the company which is considered one of the 10 most successful companies in their IPOs in the US in 1999.
Since 2005, he has been working as the managing director of V-Home Group, which gathers the Vietnamese American businessmen who want to seek investment opportunities in Vietnam.
There are many more outstanding faces in the overseas Vietnamese community in the US and the Vietnamese community in other countries. Their success has in common: energy, eagerness to learn and an iron will.
PLTPHCM