VietNamNet Bridge - Large Thai corporations have been gradually penetrating the Vietnamese market and acquiring many domestic enterprises in the last year.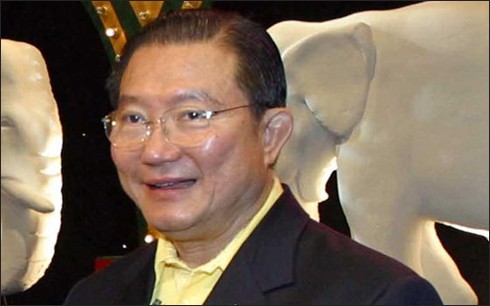 Billionaire Charoen Sirivadhanabhakdi.
Billionaire Charoen Sirivadhanabhakdi, the third richest man in Thailand, with net assets of $11.3 billion, is head of BJC, the group that acquired Metro Cash & Carry Vietnam.
Through the two subsidiaries of ThaiBev and TCC Assets, the billionaire acquired a 51% stake in the largest beverage company of Singapore - Fraser & Neave (F&N) in 2013. F&N's subsidiary - F&N Dairy Investment - is the largest foreign shareholder of Vinamilk, Vietnam's largest dairy company, with the ownership percentage of 9.5%.
Shortly after BJC acquired Metro Vietnam, F&N spent nearly $100 million to purchase additional shares of Vinamilk to reach 11%. Currently the shares held by F&N are valued at $540 million.
F&N has many other large investments in Vietnam, for example, its investment in Melia Hanoi Hotel, Melinh Point Tower building in Ho Chi Minh City, and Vietnam Brewery (VBL).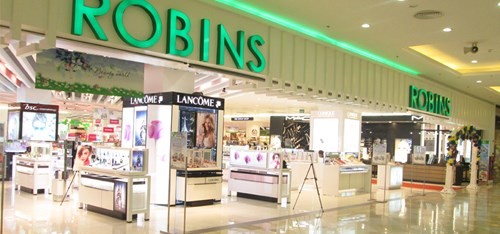 After the Central Group of Thailand opened two Robins retail centers in Hanoi and HCM City in late 2014, Power Buy – its electronics store chain has entered the Vietnam market, with the acquisition of 49% stake in the Nguyen Kim electronic department chain.
Robins chain is not the first retail project in Vietnam of the Central Group. Previously, the stores named Supersports, Crocs and New Balance opened in Vietnam through the distribution system of the subsidiaries of Central Group and Vietnamese franchise partners.
According to the Central Group, its opening of the two shopping centers in Vietnam is part of the plan to conquer other markets in Southeast Asia, which was approved last year.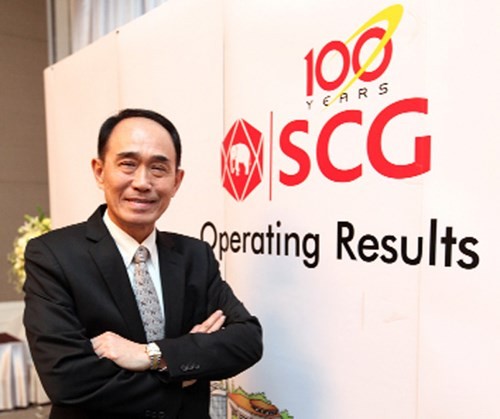 Kan Trakulhoon - Chairman and CEO of SCG.
CP Group (Charoen Pokphand) was established in 1921 in Bangkok. This is a manufacturing corporation doing business in many fields, and is one of the most powerful corporations of Thailand in the areas of agriculture and food processing.
CP Group entered Vietnam in 1988 with a representative office in Ho Chi Minh City.
It not only provides eggs, CP now takes the lead in animal-feed production. It has nine animal and aquatic fee manufacturing plants in the provinces of Dong Nai, Binh Duong, Tien Giang, Can Tho, Ben Tre, Dak Lak, Hanoi and Hai Duong. This group is also a major supplier of products from poultry and cattle in many supermarkets, stores throughout Vietnam.
SCG (Siam Cement Group) is a diversified business conglomerate with core industries like paper, cement and building materials. Established in 1913 in Thailand, SCG, which entered Vietnam many years ago, has really emerged after acquiring Prime.
In 100 years, SCG's has regularly expanded and diversified its activities in the areas of core business.
SCG appeared in Vietnam in 1992 and currently it has 19 member companies, with total assets worth over $615 million by the end of September 2013. These companies operate in the field of cement, paper, PVC resin, ready mixed concrete, concrete tile production, display, international trade, domestic distribution and logistics.
One of the significant investments of SCG in Vietnam was the acquisition of 85% equity of Prime Group, at a cost of $239.6 million in December 2012. Prime Group is the leading private manufacturer of construction materials in Vietnam, specializing in ceramic tiles.
Through its subsidiary - The Nawaplastic Industries (Saraburi) - SCG holds a large numbers of shares in the two leading plastic firms of Vietnam, the Thieu Nien Tien Phong Plastics and Binh Minh Plastics.
SCG is seeking other investment opportunities in Vietnam.
Founded in 1989, Amata Corporation Public Company Ltd is a large industrial park developer in Asia. The company is based in Bangkok and its CEO is Vikrom Kromadit. In 1997, Amata entered a new phase after successfully listing on the Stock Exchange of Thailand (SET).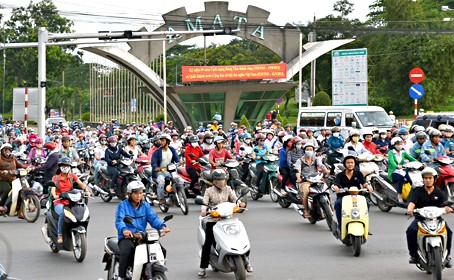 Vietnam was the first country that Amata eyed after its success with the Amata industrial parks in Thailand. The first target was the integrated Amata Industrial Park with an area of 700 hectares in Bien Hoa City, Dong Nai province, when the construction began started in 1994.
Located on the Highway 1 connecting North and South of Vietnam, Amata Bien Hoa Industrial Park is the "home" of multinational corporations, with a total investment of more than $1.9 billion and total labor force of over 33,000 workers.
After Amata Bien Hoa, in 2011 Amata decided to invest in the Amata City IP of over 1,245 ha in Long Thanh District, Dong Nai Province. In January 2013, Amata moved to Quang Ninh in the north to implement the Future City industrial park combined with residential area of 3,000 ha to attract investors Thai.
S. Tung