VietNamNet Bridge - Nguyen Hoang Diep, Thai Hoa, Nguyen Thi Tham and child actress Thanh My were the remarkable faces on movie screens in 2014.
1. Nguyen Hoang Diep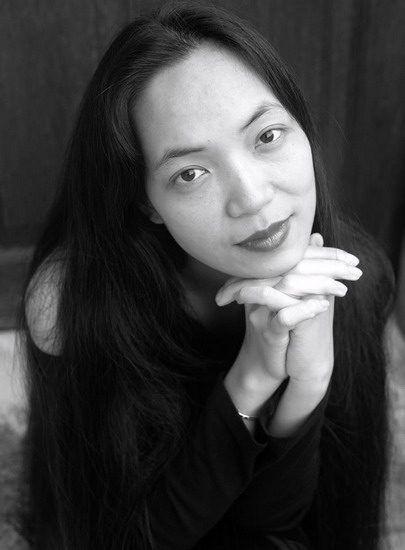 The female director of "Dap Canh Giua Khong Trung" (Flapping in The Middle of Nowhere) was the most prominent face in Vietnam's cinema industry when her movie was shown at many international film festivals like Venice (Italy), Busan (Korea), Golden Horse (Taiwan), Bratislava and Toronto (Canada).
The success of the movie blew a new wind into the independent cinema of Vietnam, arousing the determination of young filmmakers in the country, who cherish the dream of bringing their stories to the world.
Diep is working on a new project, "The Saddest Story in the World".
Flapping in The Middle of Nowhere tells the story of a young woman who is desperately trying to find money for an abortion. Eventually, a man offers help, but she is reluctant to take his money because he is in love with her.
"I chose this title because I wanted to express the confusion people feel when they are not able to fly high, but do not feel safe enough to land. That's why they keep flapping around in the middle of nowhere," Diep said.
"Sexual obsession and bodily desires from the purest moments of love and moments of the most innocent emotions stay with us the longest," she added.
This is the first motion picture by Diep made with a total budget of 410,000 Euros (US$ 551,000).
It received financial support from Berlin International Film Festival's World Cinema Fund, Granting Programme of Global Film Initiative and Pre-filming subsidy of the French World Cinema.
Diep graduated from the Ha Noi-based Stage and Cinema College. She worked for television where she became an important producer on Vietnamnet TV channel.
She produced the short documentary series Cuoc Song Thay Doi (Changing Lives), as well as the two television shows Chit and Pi and Bo Tu 10A8 (The 10A8 Quartet), which have become a hit with young audiences.
Her short film Hai, Tu, Sau (Two, Four and Six) was shown at the Cannes Film Festival's Short Film Corner in 2012.
She recently set up VBLOCK Media which forged its own path to become an independent film production company focusing on art and experimental films.
2. Victor Vu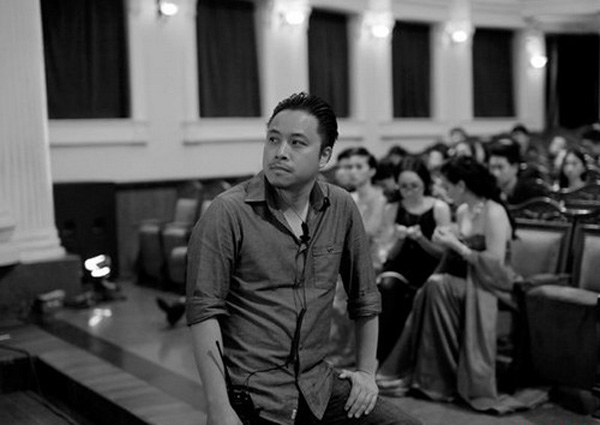 The Vietnamese American director made record revenue from his three movies: Qua Tim Mau (Vengeful Heart), Co Dau Dai Chien 2 (Battle of the Brides 2) and Scandal. Vu's latest horror film "Vengeful Heart" was the highest-grossing film in Vietnam: VND91 billion ($4.3m)
Vu has a track record of successfully tackling a wide range of film genres. Shifting between action, horror, comedy and thriller, he is one of the most prolific filmmakers in Vietnam today. His films have won numerous Golden Kite Awards (Vietnam's equivalent to the Oscars, organized by the Vietnam Cinema Association). At the 2012 Golden Kite Awards, Vu's period action film, "Blood letter" took home Best Feature Film, Best Director, Best Actor, Best Cinematography and Best Sound. The same year, Victor Vu's thriller, "Scandal (2012)" received the Film Critics Award for Best Film and the Golden Kite for Best Supporting Actress. Vu's romantic comedy "Passport to Love" won Audience Choice and Best Supporting Actress at the 2009 Golden Kite Awards. At the 18th National Film Festival held by Vietnam's Ministry of Culture, Sports and Tourism, "Scandal (2012)" received the Golden Lotus Award for Best Feature Film, Best Director (Victor Vu) and Best Actress, while "Blood letter" took home the Silver Lotus Award.
Vu is implementing a new movie project, adapting the book by best-selling author Nguyen Nhat Anh - Hoa Vang Tren Co Xanh (Yellow Flowers on Green Grass).
I See Yellow Flowers on Green Grass is Anh's newest story. The 81-chapter book, which received the ASEAN Literary Award, focuses on children living in a poor village and poses ethical questions about heartlessness.
The film aims to introduce international audiences to Viet Nam's natural beauty, in addition to appealing to domestic moviegoers.
3. Thai Hoa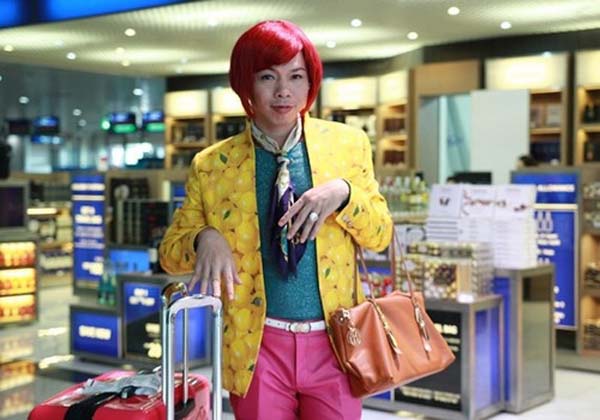 Thai Hoa plays Ms. Hoi in "De Mai Tinh".

Starring in two Vietnamese blockbusters - Vengeful Heart and De Mai Tinh 2 - Thai Hoa was called the "king of the box office" in the last two years.
4. Nguyen Thi Tham
In the last days of the year, Saigon spectators queued to watch the documentary "The Last Journey of Madam Phung," directed by young female director Nguyen Thi Tham. The 85-minute documentary is very touching and it became a powerful phenomenon.
The director followed a troupe of Vietnamese cross-dressing singers on their journey through the country's poor backroads for a year to shoot the documentary.
Their fold-up fairground attractions include a lottery, a miniature train ride, an inflatable house, a merry-go-round, and a shotgun aimed treacherously at members while they are performing songs and sketches.
The film is a poignant look at a mostly unglamorous life, featuring the struggles of the head troubadour Phung, a former monk who fell in love with another monk and embarked on this particular brand of migrant work.
Amid ups and downs, hostility and discrimination, the touring party makes an honest living and forms a touching bond, captured candidly by Tham.
5. Thuy Anh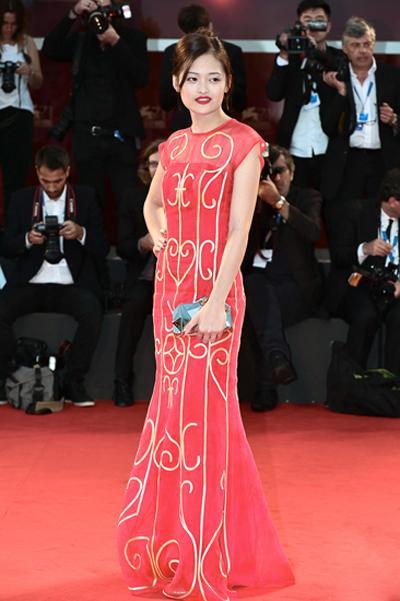 Known at the age of 14 through sitcom 10A8 Foursome, also directed by Nguyen Hoang Diep, Thuy Anh returned to the screen after five years as the leading actress of Diep's "Flapping in the Middle of Nowhere". Her impressive appearance at the Venice Film Festival 2014 represented a new generation of Vietnamese actors.
6. Thanh My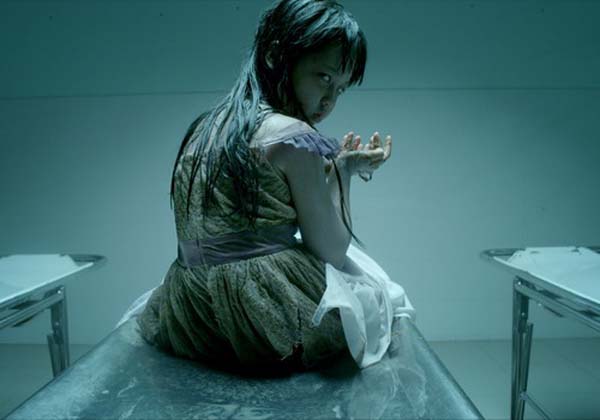 My was the new discovery of Vietnam cinema in 2014. The 9-year-old girl played in three big movies of the year: Doat Hon (Spirit), Scandal and the Horror Apartments. Her acting impressed the audience, showing the potential of a big movie star in the future.
7. Kim Ly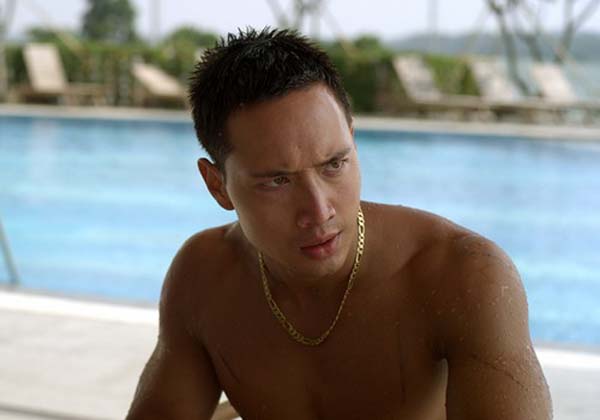 From an anonymous face, the Vietnamese Swedish actor has become famous in Vietnam after her role "Tung Hero" in the movie Huong Ga.
Huong Ga is a crime film based on the real life of a renowned ringleader in the harbour city of Hai Phong in the north of Viet Nam. Dieu has a tragic fate and leads a very severe life. She dares to overcome all prejudices and violence of the underworld as she has a strong desire to seek and worship love.
8. Truong Ngoc Anh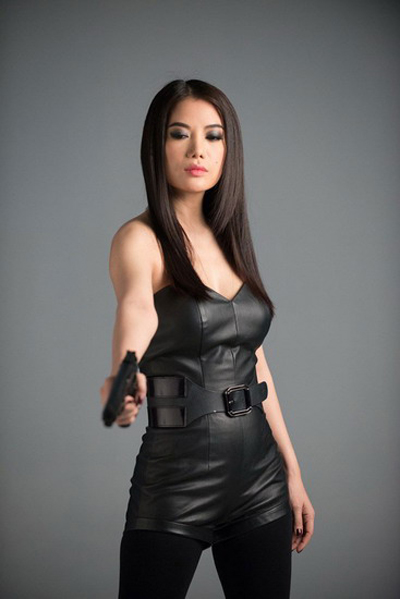 Back to the big screen after eight years since The White Silk Dress, Truong Ngoc Anh surprised the audience by her fresh appearance in Huong Ga. This may not be a brilliant film but it was advertised in a very effective way. The two leading actors - Truong Ngoc Anh and Kim Ly – has attracted the attention of public opinion.
9. Tran Bao Son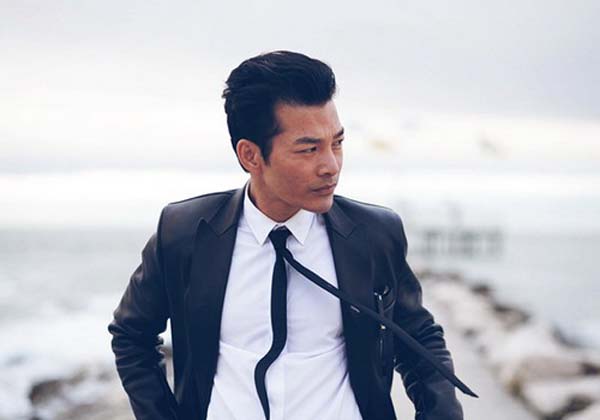 After divorce with Truong Ngoc Anh, Son was very busy with three movies in the year: Spirit, Flapping in the Middle of Nowhere and The Sons of the Village. All three films were introduced at the Hanoi International Film Festival 2014. 2015 promises to be a good year for Son, with two movie projects: Ms. Quyen and Yellow Flowers on Green Grass by Victor Vu.
10. Thanh Duy
Known as the runner up of Vietnam Idol 2008, Thanh Duy played a gay in Flapping in the Middle of Nowhere.
Pha Le