VietNamNet Bridge – On the occasion of Prime Minister Nguyen Tan Dung's visit to India (October 27-29), VietNamNet talks with Prof. Srikanth Kondapalli from the Jawaharlal Nehru University (India) about the new policy of Indian PM Narendra Modi, India's role in resolving disputes in the South China Sea (East Sea or Bien Dong Sea), as well as the areas in which Vietnam and India should promote cooperation.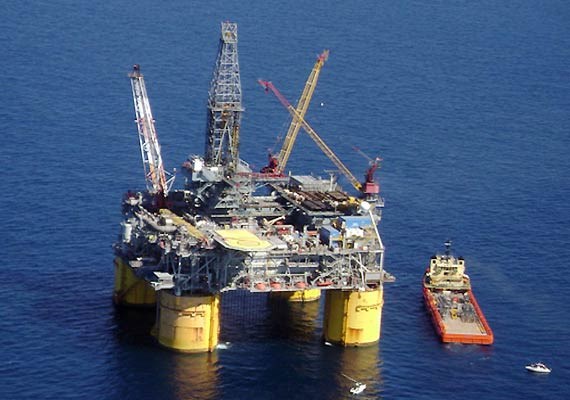 The recent moves made by Indian PM Narendra Modi have attracted world opinion. Is it too early to say something about a Modi doctrine, or Modi grand strategy? If there is, what kind of pillars do the doctrine, or the grand strategy, cover?
We, in India, have not heard about any Grand Strategy of India or a draft or document in this regard. What we came across were some statements, objectives and interests articulated in the public domain recently. The basis for this is of course the new government, for the first time since the 1980s, enjoys a simple majority in the Parliament, and that means coalition compulsions are over and that the new government can push through legislation in the Parliament with ease.
The new government came with the mandate of "development', which means intensifying economic reform. For this it needs investments, technology, market exploration, exports and overall stability in the neighborhood.
The recent visits of Indian Prime Minister Narendra Modi to Tokyo and Washington should be seen in this context. Also his invitation to the South Asian leaders for PM Modi's inaugural at the May 2014 function and his visits to Bhutan and Nepal and the Foreign Minister Sushma Swaraj to Bangladesh and Myanmar should be seen as strengthening the neighborhood policy of the new government.
A second pillar in the new government's policy is to protect sovereignty and territorial integrity and hence when President Xi Jinping visited Delhi in September, issues related to border transgressions were taken up publicly.
Where is Southeast Asia in Modi's strategy with regard to economics, politics and strategic security?
It is interesting that while the Look East Policy was announced in 1991 and was followed by all Indian administrations subsequently, it is now changing under PM Modi into "Act East Policy". This was the theme in PM Modi and President Obama's joint statement recently when Modi visited the United States.
The "Look East" policy in 1991 was solidified with several multilateral initiatives such as joining the ASEAN (in 1995) and ASEAN Regional Forum (ARF) (in 1996) and signing the free trade area (FTA) agreement (initiated in 2003 and signed in 2010).
The Indian role in the region further increased with its joining of the East Asian Summit in late 2005, strategic partnerships and the multilateral naval exercises conducted in the region.
Part of the rationalization for India's role in the region was mentioned as its security policy re-configuration in February 2001 towards active involvement from the Persian Gulf to the Straits of Malacca, Indian investments in the energy sector in Sakhalin, and growing trade and investments with Japan, South Korea, China, Taiwan and ASEAN.
As Southeast and East Asian region now constitutes more than 55 percent of Indian trade, even as India cobbled up comprehensive economic partnership agreements with Japan and South Korea, and is in talks with Taiwan on a FTA and possibly a regional preferential trade agreement with China, the Indian thrust is mainly exhibited in trade, investments and markets.
For instance, Singapore today is one of the main investors in India. India has over $80 billion in bilateral trade with the region by 2012 (increased from less than $3 billion in 1993) and plans to take this figure to $100 billion by 2015.Trilateral land/rail connectivity between India-Myanmar—Thailand is being planned.
Apart from the economic angle, the Look East Policy also has three security dimensions, viz., balancing China in Myanmar, investments in Vietnam's oil fields and the Indian Navy's maritime doctrine of 2007 which considered South China Sea and the Persian Gulf as of "secondary importance", while Indian Ocean as its "primary responsibility". With China's plans to establish dual-use ports at Hambantota, Gwadhar, etc, Indian desire to go to the South China Sea and East China Sea are a part of the counter-strategies.
What are India's interests in the South China Sea, or what impacts do the South China Sea disputes bring to India?  
India's interests in the South China Sea currently are primarily related to its energy interests and keeping the sea lanes open due to the burgeoning trade between India and several countries in the region. For instance, two Indian companies – the public sector company ONGC Videsh Limited (OVL) and private company Essar – have been allocated oil blocks in the region by Vietnam. While the OVL possessions from June 2006 are contested by China to be in the disputed territories, Essar has been drilling in faraway places in the South China Sea.
The OVL's 127 Block proved to be a setback as they hit a hard rock, while the 128 Block became controversial with Vietnam-China dispute spilling over into this commercial venture.
First, China reportedly applied coercive diplomacy to ward off an Indian naval vessel INS Airawat in the region In July 2011. Second, the foreign ministry spokesman in Beijing called for the withdrawal of all foreign companies drilling operations in the region. Third, then defence minister Liang Guanglie's speech at the Shangri La dialogue coincided with further tension in the region with the Chinese navy cutting cables of drilling platforms in the region.
Eventually, in May 2012, the Indian government announced temporary withdrawal from this 128 Block, but by September changed the decision and re-started operations at the block after the Vietnamese request.
India's official position at the ASEAN Regional Forum meetings also did not go well with China. India stated at this forum that – while it does not side with any party to the territorial dispute - United Nations laws should be respected and freedom of navigation should be observed. Overall, then this issue created tensions in India-China relations with India, sticking to the position that this is of a "commercial" nature, while China became suspicious of India-US-Vietnam relations.
Do you think the recently warmed-up ties up between India and China, especially through the welcome visit by the Chinese Premier to India, will be an obstacle for India to play a role in the South China Sea?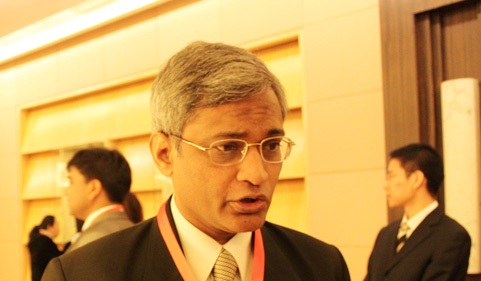 Prof. Srikanth Kondapalli.
President Xi Jinping visited India in mid September. Economic, commercial and other agreements were signed during this visit.
However, the territorial dispute and the troop build-up at Chumar in the western sector impacted the expectations of each other. India did not endorse China's Maritime Silk Road idea nor did China agree to spend $100 billion in India as initially sounded. South China sea was not mentioned in the joint statement between the two leaders.
For India-Vietnam cooperation, how does India play a role? What kind of areas do you think that India and Vietnam can increase cooperation?
Vietnam and India are traditionally friendly countries to each other and this is reflected in Ho Chi Minh's visit to India in the 1950s as well as Nehru's interactions. This bonhomie is solidified with subsequent measures between the two countries.
While trade and investments are relatively low, this is an area both are stressing recently. Maritime cooperation issues have come to the fore recently with Vietnam offering oil blocks to India as well as birthing facilities at Haiphong and Nahthrong.
It is expected that the visit by the Vietnamese PM will further strengthen relations in economic, military and maritime areas.
Dr. Srinivasan Sitaraman, from Department of Political Science, Asian Studies Program, Faculty Advisor, Clark Model United Nations, Clark University, told VietNamNet:
Indian security planners are anxious about encirclement by China through the "string of pearls strategy," where the Indian subcontinent is ringed by a series of naval and military bases in China-friendly South Asian states.
In addition, there is increasing worry that Beijing's ever-hardening military presence in Tibet will allow the People's Liberation Army (PLA) to make a sudden thrust into Northeast India—particularly into Arunachal Pradesh—over which China has made strong territorial claims. China's repeated thrust into the Ladakh region of Kashmir has given rise to frequent border altercations between India and China.
Growing Sino-Indian military and territorial tensions has propelled India to lean ever more closely towards its Southeast Asian neighbors, especially those neighbors who have developed an intense conflict with the PRC over the contested territory in the South China Sea.
In addition, India has sought to move closer to Japan in its search for enhancing nuclear, economic, and defense cooperation. Most critically, India has gradually shifted its position to seek increasing trade and security alliance with the United States. This was critically demonstrated by the newly elected Prime Minister Modi's high profile visit to Japan and the United States immediately after winning election.
Prime Minister Modi also dispatched his foreign minister and later the President of India to Vietnam to secure defense and economic ties. Foreign Minister Sushma Swaraj also visited Burma and Singapore as a part of the strong eastward push by the newly elected BJP government.
The Indian Navy has also been conducting joint naval exercises with Vietnam and Philippines clearly signaling its alignment of interests with the smaller Southeast Asian states. India's moves seeking greater alliance with its eastern neighbors is not only motivated to counteract aggressive Chinese behavior along the disputed Himalayan borders, but also to counteract Pakistan's growing fair-weather friendship with China.  Foreign policy planners in India have aimed to seek advantage of the strong American disenchantment with Pakistan and move itself closer to the United States.
This game of moves and counter-moves not only reflects the dynamics related to the territorial issues that India and several of the Southeast Asian countries face vis-à-vis China, but it also reflects the new anxieties associated with the emergence of Beijing as a major center of global power rivaling Washington and Moscow, if not eclipsing.
Interviewer: Huynh Phan