VietNamNet Bridge - Passing by Trong Mai Island, the crew detected a fire on the tourist boat and issued emergency signals. All visitors, mostly foreigners, were rescued.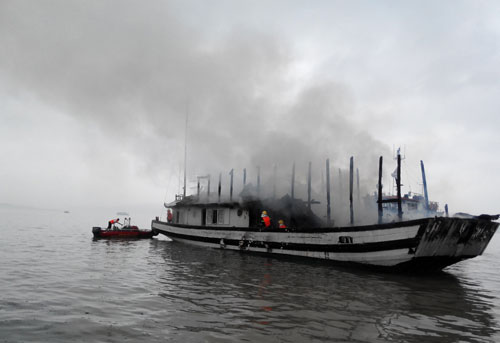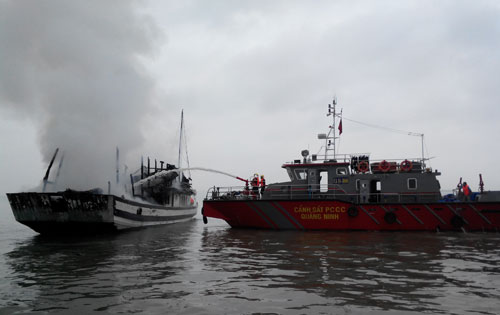 The fire broke out on board the boat of Cuu Long Co., Ltd., at around 10am today. The crew immediately called for urgent assistance from other boats and quickly transferred all passengers to the responding vessels.
The local fire-fighting police agency sent a fire-fighting boat to extinguish the fire. Many other vessels were also involved in fighting the fire. Approximately one hour later, the fire was completely extinguished, with the cruise ship partly damaged.
At the time of the fire, there were 5 crew members, one waitress, and 17 passengers, including two Vietnamese and 15 foreigners.
According to the Mekong Co., Ltd., this tourist boat departed at noon on April 9. After sightseeing and staying overnight on the bay, the ship returned to shore this morning and the fire occurred.
The authorities are investigating the cause of the fire.
Le Ha