VietNamNet Bridge - After eight people died and dozens were injured in a suspension bridge collapse in Lai Chau, the provinces in the central region have also detected many bridges in danger of collapse.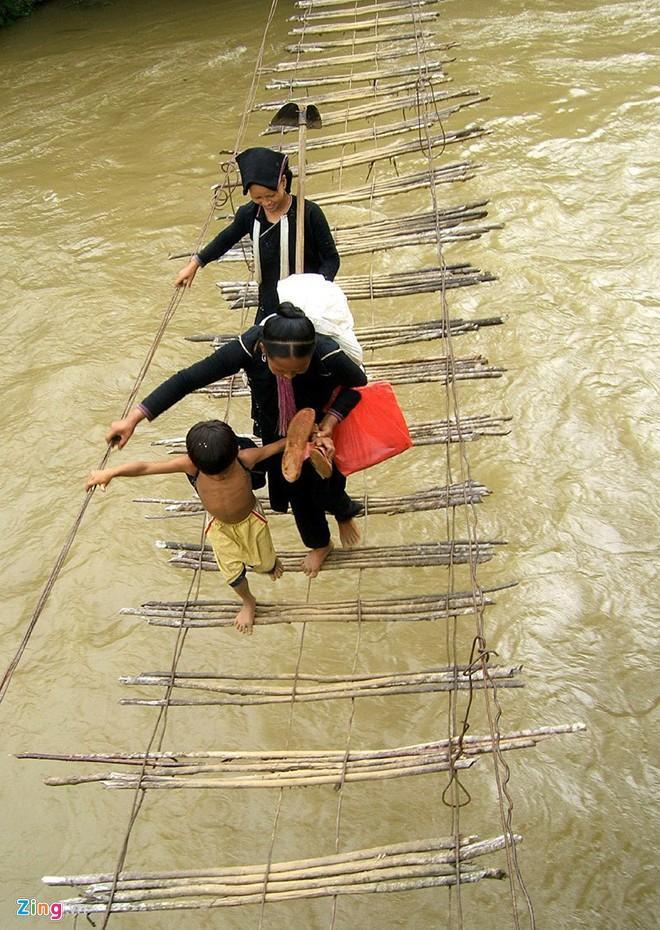 Mr. Pham Tan Dung, Deputy Chief Inspector of the Department of Transportation of Quang Ngai province, said that a suspension bridge in Son Dung commune, Son Tay district was blocked because it can collapse at any time. On average, at least 200 people go through this bridge.
In Quang Ngai, there are 24 suspension bridges managed by districts and communes and at least half of them are seriously downgraded.
In Binh Dinh province, a wooden bridge crossing the Con River in An Nhon town is seriously degraded but it still serves more than 3,000 locals. At least four people died by falling from this bridge in the last few years.
In the central region, Quang Nam is the home to the highest number of suspension bridges, with 160 bridges. Nearly two thirds of the bridges were built by the state and the remaining bridges were made by locals, by bamboo. Currently, dozens of suspension bridges in the districts of Dong Giang, Nam Giang and Tay Giang are in a state of "red alert."
Mr. Do Tai, Chairman of Dong Giang district said the district has 18 suspension bridges but up to 17 bridges have been seriously degraded.
Most of these bridges were built more than 10 years ago but they have ever been repaired because of lacking funding. In the last 5 years, tens of accidents occurred on these bridges.
"They are the unique inter-village roads in the area, so every day thousands of people still have to go through them because they have no other way," said Mr Tai.
Le Ha