VietNamNet Bridge – A 2-ton elephant unexpectedly captured a mahout by its trunk and threw him into a water tank. The incident occurred in the afternoon of December 23 at the private Zoo of Dai Nam in Binh Duong Province.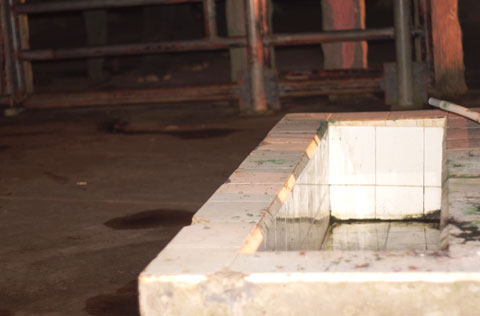 The water tank where Tai was thrown and killed by an elephant.
Yesterday afternoon, Mr. Doan Huu Tai, 28, a staff of the Dai Nam Tourist Area in Thu Dau Mot City, Binh Duong Province entered the elephant cage to paint the iron fence to welcome the New Year. Suddenly, a male elephant of two tons approached, used its trunk to capture the man and threw him into a water tank.
Witnessing the incident, another zoo staff ran to chase the elephant, pulled the victim out of the cage and took him to the hospital, but Tai died.
Mr. Duong Thanh Phi, Dai Nam zoo director said the elephant was a gift from the authorities of Dak Lak Province to the zoo in 2008, when it was only two years old. It was named Ka.
Phi said Tai was one of the mahouts who had been taken care of the elephant since 2008.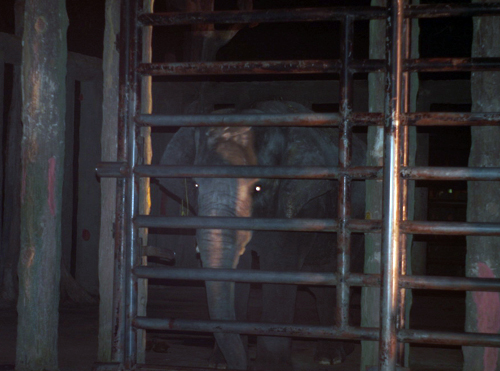 The elephant has been isolated after the incident.
"The elephant was usually very gentle and obedient. Tan and other mahouts often practiced with him to perform for visitors. We do not understand why today it panicked when it saw Tai holding a paint barrel and rushed to attack him," the Dai Nam zoo director said.
After the incident, the victim was brought home to Vinh Long province for burial service.
The same day, Thu Dau Mot City Police were present at the scene, worked with the zoo managers and the witnesses to investigate and clarify the death.
The elephant has been isolated after the incident.
In September 2009, a tiger attacked a group of workers at this zoo, killing one and injuring two.
Le Ha