VietNamNet Bridge - On the morning of December 9, many tiles on the roof of the third floor of a house in Go Vap District, HCM City were blown away. The landlord said that the incident occurred when an aircraft passed.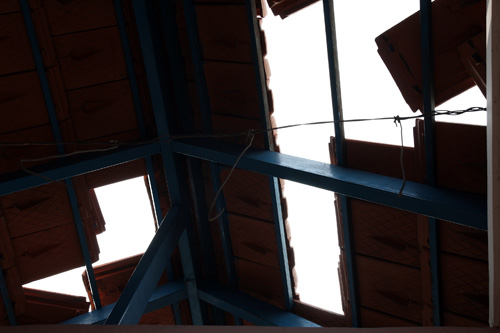 The roof of Thuan's house.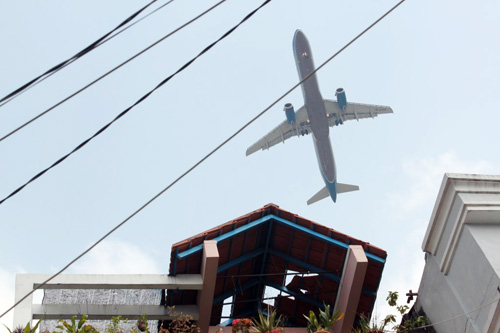 About every 10 to 15 minutes, a plane flies through the house.
Mr. Tran Van Thuan, 56, residing at No. 56/13, Street No. 20, Go Vap District, said at about 7.30am on December 9, while he was watering trees on the 3rd floor balcony, he heard the sound of an airplane which was landing to the Tan Son Nhat Airport. This is happening several times every day so he did not notice.
However, when he turned back, he detected part of the tile roof blown off. "It was lucky that I ran away quickly so the tiles did not fall on my head. I felt strong winds when a plane just flew through to make landing," he said.
The fact was confirmed by many of his neighbors.
Thuan's house has three floors and a mezzanine but it is not the highest house in the region. About every 10 to 15 minutes, a plane flies through the house to make landing at the Tan Son Nhat Airport. The authority has not come to investigate the incident yet.
On November 29, a similar incident occurred at the house of Mrs. Dang Thi Du, 67, on Duong Quang Ham road, Ward 5, Go Vap District.
The airport authority investigated the case. They said that during that time, there were 23 flights over the area. However, all flights were over 150m above the ground so they could not cause the incident. The house with the blown tile roof is 11 meters high.
Thu Ly