Dep. PM convenes meeting to discuss Cat Tuong Beauty Salon case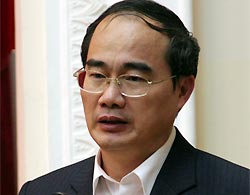 Deputy Prime Minister Nguyen Thien Nhan convened a meeting in Hanoi on October 28 asking the health sector to spruce up management after a 37-year-old woman was dumped into the river following a botched cosmetic surgery at the Cat Tuong Beauty Salon.
Speaking at the meeting, Deputy PM Nhan ordered the Ministry of Health and the People's Committee to verify the responsibility of individuals and agencies in the case concerning the above incident.
Nhan said the Ministry needs to check the present regulations and tighten management accordingly in private medical facilities across the country. There should be regulations whereby state-run hospital physicians must report to the public hospital management board about their part time work in private clinics.
In addition, a state-run hospital management board should oversee the part time working activities of these doctors.
At the meeting, Nguyen Thi Bich Ngoc, Deputy Chairwoman of the People's Committee in Hanoi, openly admitted that Hanoi leaders must also take responsibility for the case at the Cat Tuong Beauty Salon that has been causing much public indignation.
Hanoi City has sent a dispatch to the Department of Health and the People's Committee in Hai Ba Trung District asking for verification of responsibilities of individuals and agencies to penalize.
Health Minister Nguyen Thi Kim Tien said at the meeting that they had set up five inspection teams to issue comprehensive checks and address regulations for private medical clinics throughout the country.
Vung Tau highway named after Vo Nguyen Giap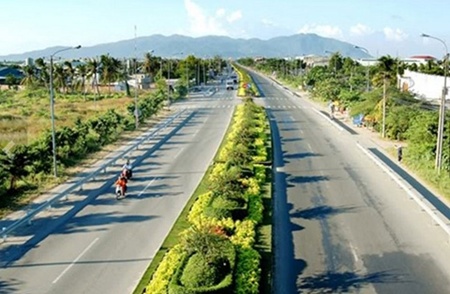 Vung Tau City in the southern province of Ba Ria-Vung Tau has become the first city in the country to name a highway after General Vo Nguyen Giap.
The name was given to Highway 51, which connects the February 3 Road's roundabout with the Co May Bridge in the city.
Other cities and provinces have been vetting suitable roads to name after the revered Vo Nguyen Giap. HCM City and Ha Noi have had plans to name their streets after the deceased General, with the final decision to be given by the end of this year.
General Vo Nguyen Giap, who was a former Politburo member, Secretary of the Central Military Commission, Defence Minister and Commander in Chief of the Viet Nam People's Army, passed away on October 4 at the age of 103.
Fire destroys Quang Ninh eucalyptus trees
Around three hectares of eucalyptus wood were reported to have been burned down in northern Quang Ninh Province yesterday.
The fire broke out on hill number 368 of Bai Chay Ward at around 11pm on Sunday but was then soon put out by local authorities, according to Nguyen Thanh Son, head of the western forest management station of Ha Long City.
The blaze surged again yesterday morning and took local authorities and residents two hours to extinguish it due to difficult terrain preventing fire trucks from accessing the spot.
Quang Binh allocated 5,000 tonnes of rice
The Prime Minister has decided to allocate over 5,000 tonnes of rice from the national reserve to central Quang Binh Province, which was heavily affected by the recent tenth storm.
The provincial people's committee has been asked to provide the amount to the victims as soon as possible.
Quang Binh was the hardest-hit locality by tropical storm Wutip, which swept through the central region at the beginning of this month, with five deaths and total property damage of more than VND8 trillion (US$381 million).
Fraudster arrested in capital for theft
Ha Noi Police on Saturday arrested a 29-year-old man for appropriating more than VND10 billion (US$476,000) from local workers wanting jobs overseas.
Chu Dinh Huy, from Dong Anh District, was captured after impersonating staff from the Southern Waterborne Transport Service and Labour Export JSC. Huy collected money from a significant number of workers, promising to help them complete necessary procedures to work in Japan.
Huy has since admitted he asked Japanese people to act as his partners, getting them to meet with workers to gain their trust. After failing to deliver on promised outcomes, Huy did not return the money, prompting the authorities to intervene.
ABU unveils strategic development plan
The Asia-Pacific Broadcasting Union (ABU) has mapped out a 2014 strategic development plan at its 50th General Assembly in Hanoi on October 28-29, aiming to foster the interaction between broadcasters and audiences.
Three plenary sessions of the meeting were held on October 28-29 under the chairmanship of ABU Acting President Naoji Ono, ABU Vice President Ahmad Jailani, and ABU Secretary General Javad Mottaghi.
Themed "Serving audience in the digital era", participants emphasized the need to strengthen relationships with audiences who require quick and easy access to information through handy devices in the current era of modern technology and digitalization.
They said the media must work in partnership with their audiences to build trust. This involved rethinking acts of journalism, rebuilding its ethical base, an industry commitment to change, good governance with self-regulation, and leadership from within journalism itself.
They noted journalism is not free speech - it is constrained expression, and works in the interest of the public.
Technological platforms are transforming the shape of the international media landscape, and creating a broader, globally connected public sphere, they said.
ABU delegates proposed setting up a new fund for technical activities to support regional broadcasters.
Together with panel discussions, they suggested launching a number of other events such as a song festival, a climate change summit, a copyright forum, a media market and expo, and a global news forum.
Malaysia will host a world summit on media for children in 2014 on the sidelines of the 51st ABU General Assembly. Macao (China) will organize the third ABU TV Song Festival 2014.
On October 29, the participants gathered for a super panel session on "Cutting-edge content: Opportunity and Challenges in a Fragmented Digital World" and a professional discussion on "Crucial Role of Frequencies for Radio and TV Broadcasting".
First national Robothon competition due in November
As many as 144 students of 48 teams from Robotics clubs across the country will attend the 2013 National Robothon Competition in Danang city as of November 11.
The event, themed "Smart City", is one of important activities to bring the development of Robotics to every school in the country and select outstanding teams to the International Robotics Competition scheduled for late November in Manila, the Philippines.
The organization board says contestants will use their creativeness and intelligence to assemble and install their robots to solve all issues given in the contest.
Competition is organized by DTT-Eduspec joint-venture which was set up in 2011 to provide solutions and services in the IT sector.
Vietnam hosted the International Robotics competition for kids – digital youth awards (DYA) for the first time in 2012 and two first prizes were given to Malaysia.
Robotics is known as a technological process of design, construction and operation of the robot. This is a synthetic subject of science, technology, engineering, and mathematics that helps students improve their strategic thinking methods and how to solve problems and work skills from primary school to university.
Vietnam develops nuclear energy
Vietnam's national strategy for energy development until 2020 with a vision to 2050 is aimed at ensuring enough energy supply to socio-economic development.
It diversifies different resources such as renewable energy, bio-energy and nuclear energy which need to be developed in line with environment protection.
This was emphasised by Le Tuan Phong, Deputy Director of the Energy Department under the Ministry of Industry and Trade, at a meeting in Singapore on October 28.
Phong said to meet the demand for energy from 7% in the 2010- 2020 period and 5% in the next 10 years), Vietnam will exploit around 19 billion cub.m of natural gas in the 2015-2025 period and put the first nuclear energy generator into operation in 2020, first with a capacity of 1,000MW, then up to around 4,000MW in 2025 and 15,000MW in 2030.
Phong affirmed that Vietnam will continue to improve the business and investment environment, harmonise technical standards, accelerate international cooperation and set up mechanisms for technology transfer.
The meeting is under the framework of Singapore International Energy Week (SIEW) taking place from October 28 to November 1.
First Kilo class submarine to arrive in November
The first Russian-built submarine will be handed over to Vietnam on November 7, 201, according to RIA Novosti, one of the largest media agencies in Russia.
The submarine, named after Vietnam's capital city of Hanoi, is one of the six vessels Russia will build for Vietnam under a contract signed during Prime Minister Nguyen Tan Dung's visit to Russia in 2009.
The well-equipped Kilo 636 was built at Admiralty Verfi shipyard in St Petersburg and given a trial run in July.
It will set sail and head for a Vietnamese port in mid November, RIA Novosti reported, adding the second vessel is being given a test run at the Baltic Sea.
Vietnam is scheduled to receive the first two submarines in 2013 and the last in 2016.   
Raising awareness of stroke in Vietnam
Professor Stephen Davis, President of the World Stroke Organisation (WSO), is joining world leading stroke experts at a conference in Hanoi on October 29 to raise public awareness of the disease and preventive measures.
Professor Michael Chopp, Scientific Director for the Neuroscience Institute at Henry Ford Hospital in Detroit of the US, participated in the event.
The conference was also attended by Vietnamese Deputy Minister of Health Nguyen Thi Xuyen, leading Vietnamese professors of neurology, cardio-vascular disease, geriatrics, and psychology, and nearly 1,000 doctors from Hanoi and northern provinces.
Participants listened to reports, examined ways to prevent stroke, give early treatment and post-stroke rehabilitation to patients, and discussed major advances in stroke treatment and prevention.
Stroke, known as a cerebrovascular accident (CVA), is the third leading cause of death and disability, after cancer and heart attack.
WSO President Stephen Davis says stroke affects 16 million people worldwide and kills approximately 6 million people annually. More than 80% of the incidence is reported in low- and middle-income economies like Vietnam.
Recent medical advances have helped to reduce the mortality rate caused by stroke, yet the number of patients with stroke-related disability has increased considerably over the years. Damage levels depend on when and how symptoms are discovered, diagnosed and treated.
In Vietnam most hospitals lack modern equipment to treat the disease due to limited financial capacity, preventing the diagnosis, treatment and management of stroke patients. People are poorly equipped with knowledge of CVA, therefore, many stroke patients are not hospitalised as soon as they show symptoms of the disease.
In addition, stroke patients often suffer a relapse, presenting with more severe symptoms than previously. Consequently, up to 90% of the patients suffer from after-effects, according to PhD Professor Le Van Thinh.
Although there have been no studies on treatment costs in Vietnam, stroke sufferers shoulder a financial burden on the family and society as a whole. Society loses a worker if there is a stroke patient with an average disability level. The family even needs a person to take care of a severely disabled patient. However, primary prevention and proper treatment can reduce the long term effects of the disease.
To fight the disease effectively, it is essential to raise people's awareness of stroke and train medical staff in diagnosis and treatment. Stroke is a preventable disease if people lead a healthy lifestyle, i.e. a balanced diet and daily physical exercises. People should also be aware of stroke symptoms to receive timely treatment.
In addition, medical staff should keep abreast of scientific and technological advances in stroke treatment and care.
The Vietnam Ministry of Health and the World Stroke Organisation jointly carried out a clinical stroke treatment project between 2008 and 2011. The project, funded by Austria's Ever Neuro Pharma, was undertaken in 58 provinces and cities across the country with the participation of renowned professors from the WSO and Vietnam.
A total of 8,596 doctors had benefitted from training and received certification from the WSO and the Ministry of Public Health of Vietnam. The success of the Vietnam project is considered an exemplary role model for other regional countries to follow.  
PhD. Professor Colonel Nguyen Van Thong, former director of the Stroke Institute of Hanoi-based Central Military Hospital 108, says, "There is no stroke training in Vietnam and most gain first-hand experience from clinical and practical treatment.  Grassroots-level clinics are inexperienced in diagnosing and treating stroke. This basic training course was very useful for combating this disease."
Laos, Cambodia, Vietnam discuss sustainable development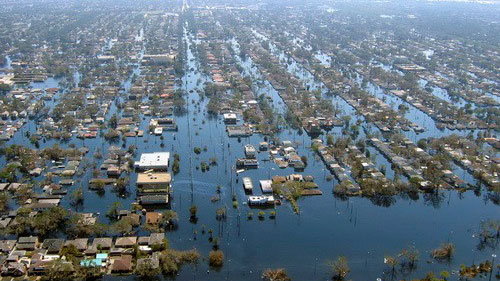 A seminar was held in Khammouane province, Laos, on October 28 to discuss the role of social sciences in promoting sustainable development in Laos, Cambodia and Vietnam.
Nguyen Xuan Thang, President of the Vietnam Academy of Social Sciences (VASS) spoke highly of effective cooperation among three institutes – VASS, the Lao National Institute of Social Sciences and the Royal Academy of Cambodia – in recent times, gradually asserting the role of social sciences in sustainable development in each country.
The cooperative model focuses on strengthening coordination in macro-policy formulation to implement sustainable development goals in the sub-region and expanding cooperation with other countries, especially the Greater Mekong Subregion (GMS), ASEAN and Asia.
Scientists from the three countries discussed the role of social sciences in sustainable development, economic growth and socio-economic development with environment protection, as well as the role of culture in sustainable development.
They asserted that social sciences not only help spread knowledge across society but also supply scientific arguments for policy and orientation formulation.
They said rapid economic development requires its sustainability and quality growth, taking into account environment protection, cultural development, social equality, job generation and poverty reduction.
To achieve the sustainable development goal, they said the three countries should work closely together to work out bilateral and multilateral policies targeting green growth, enhance technology transfers, and support technical training to develop quality human resources.
They said a combined effort is needed to minimize the impact of climate change, protect water resources and the environment, and increase cultural exchanges to promote mutual understanding between the three countries' peoples.
Vietnam vows to combat climate change
Vietnam has paid great attention to undertaking initiatives to cushion the adverse impact of climate change on its economy, Deputy Prime Minister Hoang Trung Hai has said.
Addressing a donor meeting in Hanoi on October 28, Hai noted being aware of the far-reaching consequences of climate change, the Vietnamese government has incorporated climate change adaptation plans into its socio-economic development programs.
Many projects of its kind have been implemented and the awareness of the disaster has been raised amongst ministries, agencies, localities, and people, he said.  
Hai urged the designated agencies to regularly update climate change scenarios, replicate successful models and accelerate scientific researches on climate change.
Donors of the Support Program to Respond to Climate Change (SP-RCC) spoke highly of the Government's role in directing and monitoring the implementation of the program and pledged to provide continued financial support for the program in the 2013-2014 and beyond. They agreed to offer technical assistance to policy formulation and enforcement concerning climate change adaptation.
Deputy Minister of Natural Resources and Environment Tran Hong Ha said in 2012 the Prime Minister approved a list of 11 prioritised projects worth VND350 billion. within the SP-RCC program for 2013  
By June 30, 2013, VND86.6 billion had been disbursed, accounting for 21.9% of the total.
Vietnam responds to World Diabetes Day
A festival themed "Diabetes Prevention Day" will be held in Ho Chi Minh City on November 3-5, then come to Hanoi on November 14-16.
The event aims to raise public awareness of the disease and encourage them to lead a healthy lifestyle.
People who contract diabetes will have a chance to receive free health consultations.
A chronic disease, diabetes increases the risk of other serious health problems. The health sector reported that the prevalence of diabetes has grown in Vietnam in recent years.
In the 1990s, diabetes incidence among the population group aged 20-79 was 1.2%. The rate jumped to 2.7% in 2002 and 5.7% in 2012.
Medical experts estimated that some five million Vietnamese currently suffer from diabetes but more than 60% have not been diagnosed. At the same time, many diagnosed patients have yet to receive any proper treatment.
Dr. Nguyen Thy Khe, Chairman of the Vietnamese Association of Diabetes and Endocrinology, said the growing number of diabetes patients is to blame on a protein-laden diet and a lack of physical activities.
Those suffering from overweight and high blood pressure face a higher risk of developing diabetes.
Vietnam attends international preschool education conference
A delegation from the Party Central Committee's Information and Communication Commission led by its Deputy Head Dr Truong Minh Tuan attended an international preschool education conference in Monterrey, Mexico from October 22-28.
The event was attended by more than 2,000 delegates from 27 countries around the world.
In his speech, Tuan underscored Vietnam's recent achievements in the process of international integration despite the growing rates of street children, child law-breakers, child sexual abuse, drug abuse and other social evils.
The Vietnamese Government has adopted an education strategy for the 2011-2020 period with a focus on pre-school education for five-year old children and a family development strategy until 2020 with a vision for 2030, Tuan said.
Earlier, Tuan joined the third pre-school education meeting of the semi-global network of parliamentarians and former parliamentarians and met with Secretary General of the Workers' Party of Mexico (PT) Alberto Anaya Gutierrez.
During the meeting, both sides compared notes on the socio-economic situation in each country and the Vietnamese Government's financial packages to prevent the negative impact of the global economic downturn on the national economy.
During its stay, the Vietnamese delegation called at the Vietnamese Embassy and visited a number of historical and cultural relic sites in Mexico.
HCM City seeks to resolve housing problem for low income groups
According to the Department of Construction in Ho Chi Minh City, around 20 percent of 150,000 state-employees and army staff are in dire need of accommodation.
The City plans to build more than 21,000 social apartments for these low-income earners by end of 2015.
However, only seven projects with 6,145 apartments or only 35 percent of the target will be met by 2015.
Thirteen projects would be finished only after 2015, because of shortage of funds and lack of participation by competent property developers.
The Ho Chi Minh City Real Estate Association said many capable Vietnamese businesses have channeled their capital into the luxury housing sector to satisfy demand of high income groups, while affordable housing apartments for low-income people has fallen short.
The unbalanced supply of accommodation has now left a large unsold inventory.
According to the Department of Construction, the City is now holding about 10,053 apartments in stock, in buried real estate worth up to VND17.6 trillion, equal to US$837 million.
Nguyen Van Danh, Deputy Director of the HCMC Department of Construction, said the demand for living apartments for low and average income earners is rising sharply yet the market is lacking affordable housing for these people and price of houses is still out of their reach.
The paradox is that while the realty market is facing large inventory, many people continue to live in rented accommodation.
According to the HCMC People's Committee, constructing houses for low income earners is not attractive to most property developers. In addition, enterprises find it hard to access preferential loans.
HCMC has petitioned to transfer more than 11,000 commercial housing apartments into social housing, but transfer procedure is too slow. The People's Committee has also proposed exemption of value added tax (VAT) and income tax for enterprises that build social housing projects or transfer commercial houses into social houses.
To support house buyers, the City also petitioned to reduce VAT for persons who have bought a house for the first time, along with delay in bad debt payment and lower interest rate.
Apartment buyers of less than 70 square meters and price under VND15 million per square meter will enjoy preferential loans on amount upto VND30 trillion (US$1.44 billion).
In addition, the City also proposes to increase a 30 year term loan for very low income earners.
Indecisive settlement for damages in botched kidney operation
The People's Court in Ninh Kieu District in the Mekong Delta City of Can Tho on October 28 convened a meeting to mediate between a 38-year-old woman named Hua Cam Tu and the Can Tho City General Hospital, where doctors apparently goofed up on a kidney operation on her.
Earlier, Hua Cam Tu, who had lost both her kidneys in a medical malpractice case in December 2011, had taken legal action against the hospital where doctors had botched her kidney operation by not checking if the patient had horseshoe kidneys prior to the operation.
The conciliation between the two sides was unsuccessful as neither agreed over the compensation.
Accordingly, there will be a second settlement on November 5. Judge Nguyen Che Linh has ordered both the sides to prepare a detailed report of expenses incurred and decide compensation, and for Dr. Tran Van Nguyen, who had performed the unsuccessful operation on Tu, to be present in court.
Nguyen Thien Tri, Tu's husband, said his family had decided to sue the hospital for compensation. According to the complaint, Tu claimed that the hospital must compensate for total damage of VND443 million (US$20,821), including the trip cost to Thua Thien-Hue City for reoperation.
In addition, Tri has asked the hospital for monthly damages of VND8.1 million ($384) because the botched surgery has incapacitated her for work. This includes transport cost each month for follow-up examination at hospitals and financial support for her three children.
Speaking on behalf of the hospital, Dr. Nguyen Van Nghia, Deputy Head of the Hospital, said Tu's horseshoe kidney is rare in the country and every surgery undergoes occupational hazards. The hospital had done its best and even sent her to Hue City for further treatment as well as giving her financial support during her stay in Hue.
Tu underwent a laparoscopic surgery at the Can Tho Hospital on December 6, 2011 after being diagnosed with hydronephrosis of the left kidney, which is an enlargement due to urinary tract obstruction.
However, doctors failed to read the scan and Dr. Tran Van Nguyen, Head of the surgical team, while operating on the left kidney, mistakenly 'touched' the right kidney which caused severe bleeding that could not be stopped. His surgical team had no choice but to conduct an open operation to remove both kidneys to save Tu's life, as they could not stop the severe excessive bleeding.
The hospital board of management then suspended the surgical team who had been responsible for this serious blunder and inflicted penalties on them.
Hao Duong Company continues to dump wastewater in river
The Environment Police Department under the Ministry of Public Security raided the Hao Duong Leather Tanning Joint Stock Company in the early hours of October 24 and caught the company red-handed while it was discharging toxic and untreated wastewater into the Dong Dien River.
The company was stealthily discharging untreated wastewater directly into the river via two underground pipelines. In addition, the company also designed a self-overflow system in its sedimentation tanks, from which untreated wastewater can flow directly into the river instead of going into the wastewater treatment system of Hiep Phuoc Industrial Zone.
Tran Van Xinh, who operates the company's waste discharge system, revealed that when the sedimentation tanks were full, the company's manager ordered him via walkie-talkie to open the discharge pipeline.
He said the company usually discharges untreated wastewater at 10pm for three to four hours every day.
The Environment Police on October 28 started to inspect the company's implementation of environmental protection regulations.
On October 10, 2008, the City Environment Police found Hao Duong had committed three violations--releasing waste 1.5 times above permissible limits; discharging waste without treatment; and dumping waste into unauthorized areas.
Hao Duong has repeatedly violated environmental regulations and has been penalized often, but it continues to disregard the law.
Buttered popcorn tested for harmful chemicals
Following media reports that buttered popcorn sold in markets contained harmful chemicals, the Vietnam Food Administration on October 25 asked its sub-departments in Ho Chi Minh City and Hanoi to take samples for testing.
Accordingly, the sub-departments in both the cities tested the popcorns to detect Diacetyl, a substance that enhances the smell of popcorn to attract consumers.
In related health news, the Department of Health in the central province of Ha Tinh has decided to withdraw three medicines from the market for failing to meet required quality standards, including Nimesulid 100 mg manufactured by the Central Pharmaceutical Company No.3; 50g herbal drug Toa Thong Thien bottle made by  Thien Nam at 10 Vo Thi  Sau Street in Nha Trang Town in the central province of Khanh Hoa; and Mekozetel 400mg produced by Mekophar Pharmaceutical Company.
Earlier, health authorities ordered Da Nang Pharmaceutical Medical Equipment Company, importer of Comepar (Lansoprazole capsules) made by Chemfar Organics (P) Ltd. Company in India, and Armephaco Company, importer of Pantilo 40 made by Indian Kausikh Therapeutics (P) Ltd. Company to immediately suspend sales.
VN climate change response reviewed
Deputy Prime Minister Hoang Trung Hai yesterday asked ministries, sectors and localities to regularly update climate change scenarios and adjust their development plans as well as promote further studies regarding the issue.
Speaking at a meeting with donors of the country's Support Program to Respond to Climate Change (SP-RCC), Hai, who is also vice head of the National Committee for Climate Change, said that Viet Nam is committed to further implementing activities in response to climate change.
Hai said that during the past time, the country has been making efforts in climate change response. For example, the climate change factor was taken into account in almost all socio-economic strategies and plans at all levels, and many responding projects were carried out.
Public awareness about the impacts and responses to climate change was raised, he added.
However, the country still faces challenges in promoting co-ordination among ministries, sectors and localities, engaging social resources to take activities, or timely review and assessment of the results of projects.
Deputy Minister of Natural Resources and Environment Tran Hong Ha said that in September 2012, the Prime Minister approved 62 key projects under the support program to respond to climate change with total approved investment of VND17 trillion (US$809 million).
In this year alone, VND350 billion ($16.6 million) would be disbursed for 11 projects in most localities including the Mekong Delta provinces of Hau Giang, An Giang, Kien Giang and the northern provinces of Lao Cai and Lai Chau.
Deputy Minister Ha said that the program is expected to receive about $278 million – 328 million from donors including the World Bank, the Japanese International Co-operation Agency and the French Agency for Development.
At the meeting, representatives from Viet Nam's donors committed to continue helping Viet Nam in climate change response, especially with technical support and policy implementation.
The SP-RCC is a multi-donor partnership that supports the Government of Viet Nam in developing policy and institutional actions to enable an effective climate change response during 2012-15. Contributing donors include Japan, the World Bank, France, Canada and South Korea, with a combined commitment currently valued at over $200 million per annum.
This is a performance-based policy operation where funds are released following the achievement of jointly agreed policy actions. These policy actions centre on climate change adaptation, mitigation and cross-cutting issues.
Ninh Thuan primary schools receive water filter systems
Eight primary schools in two poor rural areas of Ninh Phuoc and Ninh Hai districts in the southern province of Ninh Thuan received water filter systems on October 25.
The aid, worth 335 million VND, is provided by the company Diageo Vietnam as part of its efforts to improve the quality of life in Vietnam in coordination with the East Meets West (EMW) foundation.
Director of Diageo Vietnam Stephane Gripon said the systems will provide drinking water for 4,700 students to minimise the risks of unhygienic water.
The company and its partners have also organised training and improved students and their parents' awareness of environmental hygiene.
An EMW official said the aid and training courses aim to help the students and their families develop hygienic habits at home and in school, and reduce illness in the community.
This is the third time Diageo Vietnam and the EMW foundation have presented water filter systems to local schools, helping a total of 41 schools and over 28,000 students.
Prime Minister cracks down on examination violations
According to a newly-issued decree, the maximum fine for students and teachers who violate exam regulations could be as high as VND50 million (USD2,400).
The new regulation was issued by the Prime Minister to deal with several violations in the education sector, especially in the examination room.
According to the regulation, violating students, aside from the normal punishments, will also have to pay a financial penalty.
Students who help other students on exams will be fined VND2-3 million, and teachers that give false marks to students will be fined VND8-10 million.
Teachers that leaked or lose exam questions will have to pay a fine of VND20-50 million.
People that insult or threaten harm to the exam attendees and organisers, or those who spread wrong information will also be subject to the new law.
The new decree also tightens grip on many other issues concerning extra-classes and overspending in schools. Both schools and teachers would be subject to fines of VND3-20 million if they violate the regulations.
The decree will take effect on December 10, replacing the older decrees.
Quang Ngai's fishing trade union offered fishing ship
The An Hai Fishing Trade Union in Ly Son district in the central coastal province of Quang Ngai on October 28 was presented a ship worth 5.05 billion VND (237,350 USD) from the Golden Heart Fund of the Nguoi Lao Dong (Labourers) newspaper.
The ship was built with donations the fund received under a national campaign supporting fishermen launched by the Vietnam General Confederation of Labour (VGCL).
Designed and built by the Co Luy Shipbuilding Co-operative in Tu Nghia district, the ship is 20 metres long, 5.50 metres wide and 3.75 metres high. It is installed with a 650HP engine imported from Japan.
Over the past year, the fund implemented many assistance programmes to fishermen in coastal localities nationwide.
It presented 7,500 life-preservers, 3,000 first-aid kits for fishing boats and financial aid worth over 2 billion VND (94,000 USD) to ship-owners who were robbed while operating in offshore waters.
As the first fishing trade union in the country, the An Hai Trade Union operates effectively with the participation of almost 700 members, working on 58 fishing vessels.
Japanese students tour Vietnam for study
Nearly 1,000 students from Japan's Fukuoka prefecture have arrived in Vietnam to take part in a tourism study programme.
During the programme, which will end in early December, the students will visit cultural and historical sites in HCM City and natural landscapes in the southwestern region, as well as learn how to cook Vietnamese food and play traditional musical instruments.
They will also have cultural and sports exchange activities with friends from the Le Hong Phong and Le Quy Don Secondary Schools in HCM City.
Organisers say that the programme, the first of its kind held for Fukuoka's students, is divided into four phases, giving numerous useful lessons to them who will act as a bridge reinforcing Vietnam and Japan's relations in the future.
The event is co-organised by the Consulate General of Vietnam in Fukuoka, the Vietnam Parliamentary Friendship Association in the prefecture, the Kyushu–Vietnam Friendship Association and the HCM City Union of Friendship Associations.-
Vietnam stresses family's role in preschool education
The Vietnamese Party and State have paid special attention to the role of the family in education and nursery schooling in particular, a Party official has said.
Dr. Truong Minh Tuan, deputy head of the Party Central Committee's Commission of Popularisation and Education, was addressing an international conference on preschool education in Monterrey, Mexico from October 22-28.
The event drew the participation of more than 2,000 delegates from 27 countries and territories across the world.
Tuan cited the Vietnamese Family Day (June 28) to prove his views, saying Vietnam was the first country in Asia and the second in the world to ratify the United Nations Convention on the Rights of the Child on February 20, 1990.
The Vietnamese Government also approved an education development strategy during the 2011-2020 period, emphasising universal education for children aged over five, and a 2020 Vietnamese family development strategy with a vision towards 2030.
After reviewing Vietnam's major achievements in preschool education, Tuan pointed to the negative impacts of international integration on Vietnamese families such as the increasing numbers of street children and children who break the law, sexual abuse, prostitution and drug use in children.
Domestic education plays a significant role in preventing such social evils, he said, stressing the need for parents to equip themselves with knowledge about this and for the State to improve the public's awareness of domestic violence.
Earlier, Tuan attended the third meeting of the semi-global network of senators and former senators on preschool education, during which he proposed the global expansion of the network.
During their stay in Mexico, the Vietnamese delegation met with General Secretary of the Mexican Labour Party Alberto Anaya Gutierrez, who is also the network's president and President of the Mexico-Vietnam Friendship Parliamentary Group.
The delegates also had working sessions with experts in preschool education from Mexico and other countries, and visited a nursery school.-
Association unites Vietnamese students in Western Australia
The Vietnamese Students' Association in Western Australia (VISAWA) made public at a ceremony on October 26 with a range of activities ahead.
Addressing the event, Consul General Le Viet Duyen praised efforts made by overseas Vietnamese students in the formation of the association, a common house where they support each other while studying and living in the host country.
He encouraged the students to contribute to heightening Vietnam's role and position in Australia and deepening the comprehensive partnership between Vietnam and Australia as well as Western Australia in particular.
The VISAWA's provisional executive board announced the association's pragmatic plans of action in the coming time, including its first congress, activities to celebrate the Vietnamese Teachers' Day (November 20) and promote Vietnamese culture in Western Australia.
About 2,000 overseas Vietnamese students are studying in Western Australia, ranking eight among those from countries learning here.-
Son La accelerates supplying clean water to rural population
The northern mountainous province of Son La is striving to provide clean water to 80 percent of the rural population by the end of this year.
Under the province's plan, at least 28 percent of them will have access to water that meets national standards for quality.
People in remote areas used to use water from rivers, springs and even collected rain water for daily activities, which became a major reason for diseases and poisoning.
To improve locals' living standards and stop them using unhygienic water, the province has built a number of inter-village water supply stations, benefiting thousands of people.
However, the progress of some projects remains slow, affecting the supply of water to other households. Therefore, the provincial centre for clean water and rural environmental hygiene has hastened contractors to speed up the construction of these works.
It has regularly checked the water quality and sent staff to fix errors and improve water supply systems.-
Int'l aid to boost ethnic groups in Thua Thien-Hue
A 6 billion VND (282,000 USD) project, mainly funded by the Swedish Cooperative Centre, is helping ethnic groups in central Thua Thien-Hue province boost the development of agriculture and handicrafts.
The centre has donated 5.3 billion VND (249,100 USD) to implement the project until 2015, with the remaining capital sourced from the Thua Thien-Hue Hope Centre.
The initiative aims to raise the capacity of local ethnic groups in A Luoi district's six communes to improve the production and trading of handicrafts as well as farming and breeding techniques.
It also aims to pilot environmentally-friendly farming and breeding models as well as create jobs and reduce poverty for local people.
In addition, Nordic Assistance to Vietnam ( NAV) also donated 325 million VND (15,406 USD) in non-refundable aid to the province, with the view to raising the capacity to prevent and respond to natural disasters of local people.
Da Lat University marks 55th founding anniversary
Da Lat University has become the leading training centre for the Central Highlands region, officials said at a ceremony marking the institute's 55 th founding anniversary on October 27.
The university's rector, Prof.Dr. Nguyen Duc Hoa, affirmed that over the past few years, Da Lat University has provided high-quality training to a number of officials from the Central Highlands region and neighbouring provinces, and is climbing the ranks in Vietnam 's education system.
Currently, the university provides 44 majors in science-technology, social humanities, economics and pedagogy.
Lecturers at the university always focus on expanding their training majors from basic sciences to the more practical and specific ones, such as law, foreign languages, business administration, accounting, and biotechnology.
To date, over 43,000 people gained degrees from the university.
In addition to training local students, Da Lat University also cooperates with over 40 educational institutions in the south central and southeast regions to recruit more than 27,000 students.-
Kienlongbank provides help to poor students
Kien Long Commercial Joint Stock Bank (Kienlongbank) on October 26 presented 1,250 scholarships, worth a total value of 2.5 billion VND (117,500 USD) to poor students living in 25 provinces and cities nationwide.
Established in 1995, Kienlongbank has a total asset value of 20 trillion VND (940 million USD), nearly 5,700 times the value it started with.
Currently, there are more than 100,000 customers frequently using the bank's products and services, 2,000 of whom are enterprises and economic organisations.
According to the chairman of the bank's board of directors, Vo Quoc Thang, in addition to its business, Kienlongbank always attaches importance to participating in social activities.
During the past years, the bank has donated assistance worth over 100 billion VND (over 4.7 million USD) through gifts and scholarships to a great number of poor people and pupils in rural and remote areas.-
Trade unions learn about labour relations
A training course to promote the management skill and productivity of Vietnamese enterprises was held in the northern province of Quang Ninh on October 26.
Jointly organised by the Vietnam General Confederation of Labour (VGCL) and the Japanese International Labour Foundation (JILAF), the event was attended by staff from the provincial trade unions of Bac Ninh, Hai Duong, Quang Ninh and Hai Phong city, as well as representatives from the Vietnam National Coal and Mineral Industries Group.
Speaking during the course, VGCL's Vice President Mai Duc Chinh said promoting better management and a productivity increase in enterprises are interlinked with ensuring the interests of the labour force, as they help build harmonious and stable labour relations, befitting all interested parties.
According to Hisashige Danno, Chief Executive of JILAF, the success of any enterprise always depends on employees, thus it is necessary to establish good labour relations in order to develop a sustainable economy.
The course is aiming to reinvigorate trade unions at grassroots level and bring employers and employees closer together. It will run until October 29.
A unique organic guava farm in Dak Nong
An organic guava garden in Quang Khe commune, the Central Highlands province of Dak Nong, has secured a stable income for its owner and created jobs for local people.
Tran Tan Tam's guava garden sprawls nearly three hectares of basalt, a type of volcanic soil.
During the cultivation process, he applies advanced technology and strictly follows the tree growth to have appropriate nursing methods. When the fruits grow as big as a toe, Tam uses a white plastic bag to cover each guava so that it is protected from sunlight, pesticide and insects. Fruits from his garden are dubbed "super-clean guavas" by local people.
Three years ago, Tam moved to Dak Nong from central Quang Nam province and bought seven hectares of land for farming.
Besides the guava area, he zoned the remainder of his land for coffee and other fruit trees. Arabica coffee and avocado trees are also grown within the guava garden to increase economic efficiency.
At present, Tam can harvest more than 100kg of guava each day. The fruit is sold at 20,000 VND (0.95 USD) per kilo in localities across Dak Nong and other provinces.
Not just a stable source of income for Tam's family, the cultivation model also creates jobs for local people and provides them with a per capita monthly income of 3.5 million VND (166.7 USD).
Vice Chairman of Quang Khe People's Committee K'Sieng said that the success of Tam's guava garden is an example of high technology farming for other locals in the commune, encouraging the development of similar techniques for orange and tangerine cultivation.-
Gia Lai focuses on poverty reduction among ethnic groups
The Central Highland province of Gia Lai is fumelling resources investment into poverty reduction through the development of its infrastructure.
It aims to lower the poverty rate among ethnic groups living in the locality by 3-4 percent (equivalent to 8,000 households) on average each year.
In addition to investment from central and local authorities, the province has also called for contributions from businesses and the wider community.
The funding has gone into the building of roads, schools and electricity networks to better serve the lives of local people. Many of the province's rubber enterprises have aided the local government in this work, while also committing to hiring workers from ethnic groups.
Gia Lai has also strengthened the implementation of policies relating to poverty reduction among ethnic groups, including those on education, health care, family planning and social welfare.
As a result of its efforts to reduce the poverty rate over a number of years, local people's living conditions have considerably improved.
To date, roads and the national grid have been expanded to a the centres of all communes, while 80 percent of households can receive clean water.
Thai Nguyen attempts to reduce traffic accidents
The northern province of Thai Nguyen has implemented important solutions to maintain traffic safety and order, and to reduce the number of accidents by 3-5 percent a year until 2015.
The solutions, consisting of five basic measures, focus on increasing the local authorities and relevant agencies' organisation and operation of traffic safety and order, raising people's awareness on traffic rules, and improving infrastructure.
For the past two years, the agencies have maintained media campaigns to disseminate information on traffic safety and order to people, as well as regularly carried out patrols on highways in the province.
In particular, local authorities in coordination with the Ministry of Transport and relative agencies have done their utmost to step up the upgrade of highways to deal with 60 high-risk spots at a total cost of nearly 100 billion VND (4.7 million USD).
As a result, the number and severity of local traffic accidents have continued to fall, becoming one of the eight provinces across the country with the highest reduction in rate of traffic accidents, averaging 20 percent a year since 2010./
Flooding prevention measures needed for HCM City
Ho Chi Minh City needs to carry out drastic measures to tackle worsening floods, Secretary of the municipal Party Committee Le Thanh Hai declared on October 26.
At a meeting on the Party Central Committee's resolution on climate change resilience, natural resource management and environment protection, he said that fast urbanisation and poor underground water management has greatly increased the risk posed top the city by floodwater.
Hai asked the municipal People's Committee to check construction planning in the locality in order to enforce strict punishments against badly performing managers and planners.
He also ordered relevant agencies to spend an adequate proportion of the 2014 development investment capital for urgent flooding prevention work.
In mid-October, the flood tide submerged 19 places in HCM City in 0.1 – 0.44m of water. It reached the record height of 1.68m on October 20.
Le Thi Xuan Lan from the Southern Regional Hydro-Meteorological Centre said that the flood tide level in HCM City has continuously risen since 2006, a pattern clearly linked to the impact of climate change.
Provinces ordered to improve traffic safety
Deputy Prime Minister Nguyen Xuan Phuc, who is also the Chairman of the National Traffic Safety Committee (NTSC), on October 26 sent an official order asking localities to do more to ensure traffic safety following a series of particularly serious accidents in some provinces recently.
The Deputy PM asks localities to increase traffic police presence on roads, intensify mobile patrols to detect and deal with wrongdoing, and better manage passenger vehicles by ensuring them for safety.
He ordered provinces and cities to spread awareness of traffic laws and dangers to commuters.
At 6:30 p.m. on October 25, a passenger car driving on National Highway 279 in Bao Yen district, the northern mountainous province of Lao Cai, lost control and plunged down into a 30 metre abyss. Of the 46 passengers, seven died and 29 others were injured.
The NTSC has supported the dead victims' families with 2 million VND each and injured passengers with 1 million VND.
Son La police seize 20 cakes of heroin
Police in the northern mountainous province of Son La have taken a man into custody after catching him transporting twenty 350g cakes of heroin by motorbike.
Vang A Lenh, born in 1992, was arrested on the evening of October 25 when bringing the drugs into Pa Cop village, Van Ho district, Son La province.
After widening their investigation, police arrested three other people for questioning.
The accused confessed that the group were working together to illegally trade and transport drugs from Van Ho district to the northern mountainous province of Cao Bang.
The investigation continues.-
Quang Ngai has fifth natural disaster response station
A communal medical station that also serves as a shelter for local people from natural disasters was put into operation in the central province of Quang Ngai on October 25, the fifth of its kind in the locality.
The station in Nghia Hoa commune, Tu Nghia district was built at a cost of 3.7 billion VND (174,000 USD). Of which, 2.7 billion VND (128,000 USD) was donated by the Vietnam Joint Stock Commercial Bank for Foreign Trade ( Vietcombank ), while the remaining was sourced from the local budget.
With 731 square metres of floor space, the second floor of the two-storey building is designed to house many people if large-scale flooding occurs.
The station is one of 69 buildings of this kind that the central region's fund for natural disaster prevention aims to build in storm- and flood-prone provinces from Thanh Hoa to Binh Thuan.-
HCM City builds more floodgates and reservoirs to fight flooding
Due to regular tide causing widespread flooding in HCMC recently, the city will build more floodgates and reservoirs to cope with the worsening situation but how to find construction capital and locations for the schemes remains unknown.
At a congress of the city's Party Committee last Saturday, HCMC Vice Chairman Nguyen Huu Tin said that climate change had been increasingly complicated and unpredictable. For example, he said, the tide level on October 20 appeared suddenly and inundated 19 sites within one to two days only, with certain areas submerged by up to 0.4 meter.
Meanwhile, Tat Thanh Cang, director of the city's transport department, informed the tidal peak had always exceeded the third level of 1.5 meters in the past five years and that the tide was expected to be much higher in the near future. Tidal peak increases steadily year after year, at 1.59 meters recorded in 2011, which then rose to 1.62 meters in 2012 and 1.68 meters last week, the highest in the past six decades.
To deal with flooding due to rising tide in the coming time, the city will build more floodgates citywide, Tin said. Ben Nghe and Tan Thuan floodgates will be constructed soon to reduce flooding in an area of 100 square kilometers in the central quarter, he stated.
"The biggest difficulty in building floodgates is time-consuming procedures and financial constraints, with one work costing at least US$1 million.  
The city will try to arrange capital to construct floodgates to have six ones built between now and 2015. Only when the whole 12 floodgates under a master plan are completed could flooding in the city be tackled," he clarified.
Another solution believed to help ease flooding caused by rains and tide is construction of reservoirs. But Cang said no locations had been available for such reservoirs although a zoning plan on the schemes was already mapped out.
Int'l standard forestry management guide published
The inaugural set of sustainable forestry management training guides were released to the public in Hanoi on October 25.
The document, presented in both English and Vietnamese, is considered the minimum standard for vocational trainers who work in the field of sustainable or certified forestry.
The guides are part of a project to pilot vocational training on sustainable forest management for technical managers and workers which started in central Quang Tri province two years ago.
The project was funded by the German Federal Ministry for Economic Cooperation and Development and German-based Forest Finance Service GMbH Company, with the support of Ben Hai Forestry Company in Vinh Linh district.
The training framework guides received official backing from the authorities of Quang Tri province on September 26.
Nam Dinh to spend big for climate change resilience
The northern province of Nam Dinh plans to pour more than 764 billion VND (36.4 million USD) into 22 projects and programmes on coping with the climate change from 2014 to 2020.
Under a recently issued action plan, the province will synchronously take climate change resilience measures and tap natural resources in a sustainable way.
It is set to use water resources in an effective manner and ensure clean water for all residents in urban areas and 95 percent of those in rural areas by 2020.
By the target year, Nam Dinh will strive for 5,713 hectares of forest and all industrial parks and complexes equipped with standard sewage treatment systems.
A project worth 200 billion VND (9.5 million USD) will be implemented to upgrade embankments across the locality in 2014.
Another costing150 billion VND (7.1 million USD) will build waste collection and treatment facilities while 90 billion VND (4.3 million USD) will be invested in water plants in Nghia Hung, Hai Hau and Giao Thuy districts.
Nam Dinh has improved 56.8km out of the 76.6km of breakwaters and expanded the submerged forest area to 3,600 hectares.-
Seminar promotes healthy eating, exercise in HCM City
The Ho Chi Minh City Nutrition Centre on October 25 held a seminar to discuss how to control obesity and non-communicable diseases in the community.
The event aimed to raise public awareness of good nutrition and food safety in order to improve health and control the diseases.
According to the centre, the number of malnourished people from all walks of life in the city has continued to fall in recent time. It now has the lowest rate in the country.
However, the ratio of overweight and obese people in the 2000-2010 period increased strongly, especially in large cities. For primary school pupils, the ratio was 38.5 percent, while that in women of reproductive age was 35.7 percent and in children under-five, 11 percent.
The habit of eating too much and lack of exercise are the primary causes.
Nguyen Huu Hung, Deputy Director of the municipal Health Department, said in order to realise the goals of the National Nutrition Strategy for the 2011-2020 period, the health sector and related agencies should work together to popularise knowledge on choosing hygienic and nutritional food, and ensuring hygiene in food preparation.
It is also necessary to call on people to take physical exercise to prevent chronic diseases while expanding nutrition programmes, including preventing iodine, iron and vitamin A deficiencies among families, Hung said.
On the occasion of the Nutrition and Development Week (October 16-23), the centre will launch a campaign to raise awareness on the issue in industrial parks on October 26.
Methadone treatment effective in HIV/AIDS prevention
A methadone treatment programme for drug addicts has proved effective in reducing HIV/AIDS infections in the Red River Delta province of Nam Dinh.
With financial support from the government and the Global Fund to Fight AIDS, TB and Malaria, the province has established four methadone treatment centres in Truc Ninh, Xuan Truong and Giao Thuy districts and Nam Dinh city.
According to Doctor Vu Van Nghia, Deputy Director of the provincial HIV/AIDS Prevention Centre, after nearly three years of implementation, the programme has allowed drug users to improve their quality of life and reintegrate into the community.
As many as 95 percent of the drug users have started using methadone instead of drugs after six months of treatment, which has helped reduce HIV infections and blood-transmitted diseases among the group of people in the province, he said.
The method also eases the burden for their family and society and reduces crime, Nghia said, adding that there will be another centre in Hai Hau district by the end of this year.
Nam Dinh is home to nearly 6,000 drug users, 1,000 of whom are receiving treatment in the four centres.
MoU helps fight against rabies
A Memorandum of Understanding (MoU) on rabies prevention was inked between the Ministry of Health, the Agriculture and Rural Development Ministry and the World Society for the Protection of Animals (WSPA).
The involved parties agreed upon a framework of collaboration within the 2013-2016 period.
WSPA has committed to helping Vietnam and ASEAN countries improve the humanity and efficiency of preventive programmes in efforts to eradicate rabies in the bloc by 2020.
Under the reached MoU, the Vietnamese side will provide WSPA with data on the disease, helping the society get an insight into the situation in Vietnam.
Meanwhile, WSPA will equip Vietnam with knowledge of effective preventive solutions such as popular vaccination programmes along with helping it seek technical and financial assistance from international donors.
Rabies is a burden on human health. The World Health Organisation estimates there are 55,000 deaths from rabies and more than 15 million vaccinations given after being bitten by suspected rabid dogs every year.
Vietnam has a high annual rabies-caused death toll of up to 100 cases, mainly ethnic minorities and poor people in remote areas.-
Management of private health establishments tightened
Deputy Prime Minister Nguyen Thien Nhan has urged the Ministry of Health to intensify the management of private health establishments, including solutions for the loose issuance of licences.
The ministry is also asked to work with the Ministry of Information and Communications and Hanoi authorities to discuss ways to manage and implement regulations stipulated in the Law on Advertisements and decrees guiding advertisements on health services on television, websites and brochures.
While taking its responsibility for the management of private health establishments, the ministry should soon promulgate regulations requiring public hospitals to increase the management over their doctors working for the private sector as extra work, Deputy Prime Minister Nhan said.
He made the requests at a meeting in Hanoi on October 28 on the implementation of a plan on intensifying the state management over private health establishments with an aim of improving their operation quality.
He praised the Hanoi People's Committee for issuing regulations that commune and ward authorities must take responsibility over the management of health and pharmaceutical establishments in the localities.
The committee should work with and help grassroots relevant agencies in inspecting and supervising the operation of those establishments, he said.
There are 157 private hospitals nationwide, including six with foreign investment, and over 30,000 private clinics and health services providers, according to the Ministry of Health's statistics.
In Hanoi, there are 2,218 private health check-up and treatment establishments and 4,938 others supplying pharmaceutical services.
In the first nine months of this year, the ministry set up teams to inspect the State management of private health establishments in Ho Chi Minh City, Hanoi, Hai Phong and Binh Phuoc province.
The ministry also inspected two private plastic surgery hospitals in Ho Chi Minh, while the Hanoi Health Department conducted checks of 27 out of the 34 licensed ones.
The private health establishments and pharmacies are encouraged to develop in line with the Party and State's policy on promoting social involvement in the health sector, contributing to the care of the people's health and easing the burden on public health centres.
First transplant conference held in Vietnam
The first national conference on organ transplants is being held in Ho Chi Minh City between October 27 and 29.
The seminar, with the participation of senior scientists from the US, Australia, New Zealand, Croatia and Vietnam, discussed a wide range of issues such as the latest techniques, experiences and medical ethics in viscera transplants.
Participants agreed that organ transplant is the only solution for saving lives of patients with deadly diseases and helping them get back to normal life.
In Vietnam , the first organ transplant surgery was carried out in 1992 at the Military Hospital 103 in Hanoi . During 2010-2013, the country successfully carried out 10 heart, 12 liver and more than 400 kidney transplants. Most of the transplants have been done at Cho Ray Hospital in HCM City , and Viet-Duc Hospital and Military Hospital 103 in Hanoi.
Vietnam has issued a law and many regulations relating to viscera transplants, along with equipping medical staff and developing infrastructure meeting the needs of the work.
However, it is facing looming challenges from a shortage of donated organs, especially from brain dead donors. In addition, the cost of treatment, while one of the lowest in the world, is still high compared with people's average income.
Vietnam attends Singapore Energy Summit
Vietnam pledges to implement measures to accelerate cooperation in energy sector at the Energy Summit in Singapore on October 28.
Le Tuan Phong, Deputy Director General of the General Directorate of Energy under the Vietnam Ministry of Investment and Trade, made the commitment which includes improving business and investment climate, upgrading infrastructures and harmonising technical standards to facilitate cooperation and connectivity, and establishing mechanisms of technology transfer, information and experience exchange.
Vietnam will facilitate and promoting bilateral and multilateral dialogues and cooperation among energy producing, transit and consuming countries; and promoting regional and national initiatives forwards energy security enhancement and sustainable use of energy, he added.
In his speech on Vietnam's energy development strategy and proposals for international cooperation, the Vietnamese head delegate said that the country's National Energy Development Strategy up to year 2020 and vision to 2050 has put forward a number of objectives, including ensuring national security and sufficient supply of energy to socio-economic development; diversifying energy sources; intensively developing renewable energy sources and nuclear energy as well as bio-fuels to meet socio-economic development demand; and efficiently and sustainably developing energy sector in parallel with environmental protection.
According to the Deputy Director General, Vietnam's energy demand is forecasted to increase at about 7 percent per annum in the 2010-2020 period and about 5 percent per annum in the period from 2020 to 2030. To meet the continuously growing demand, Vietnam should exploit about 19 billion cubic metres of gas per year in the 2015-2025 period; to put into commission the first nuclear power unit of 1,000 MW by 2020, to raise nuclear power capacity to 4,000 MW by 2025 and 15,000 MW by 2030; as well as to raise renewable energy account of 5 percent by 2020 and 8 percent by 2030 in national power capacity.
Also on the same day, Singapore inked two Memorandums of Understanding (MoU) with Cambodia and the United Arab Emirates (UAE) to strengthen partnerships in the energy sector.
The MoUs will provide formal frameworks for information exchange and sharing of experiences between Singapore and the two countries in areas such as energy efficiency and conservation, regulation of electricity, renewable energy and liquefied natural gas (LNG). The agreements will also facilitate collaboration among private sector players to explore opportunities in the energy sector.
The first project under the Singapore-Cambodia MoU will involve the training of 60 Cambodian energy officials in electrical safety systems, frameworks and regulations.
All the above events took place during the International Energy Week held in Singapore from October 28 to November 1.-
Source: VEF/VNA/VNS/VOV/SGT/SGGP/Dantri