VietNamNet Bridge – In the reports to the Ministry of Transportation and the Office of Government, the Vietnam Railways Corporation has basically agreed with the recommendations of the Japan International Cooperation Agency (JICA) on the North-South railway.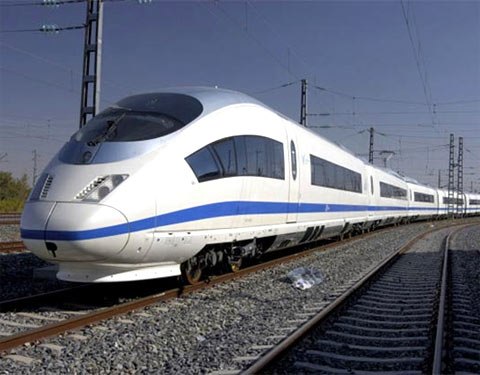 Specifically, JICA proposed four scenarios: A1- rehabilitating the current railway to ensure safe operation of trains with single gauge, no electrification, train speed of 90 km/h, and total travel time of 29 hours; A2- strengthening the capacity for current single rail, also with speed of 90km/h, the travel time of 25 hours, and the capacity of 50 trains/days, investment cost of $1.8 billion; B1- strengthening transport capacity by doubling the gauge, raising train speed to 120 km per hour, cutting down the travel time to 15.6 hours, with investment cost of $14.5 billion; B2- use dual rail (1,435 mm gauge) and electrification for speeds up to 150 km/h or higher, travel time of 12.7 hours, with investment cost of $27.7 billion.
JICA recommended that A2 is the most feasible plan both in terms of economic efficiency and technical aspects and the completion time is 2020 to 2025.
According to JICA, if Vietnam chooses the B2 option, it will have to rebuild the entire railway system, including bridges and tunnels while the upgrade of the rail to 1,000 mm gauge for high speed trains is unfeasible since the cost of investment will be higher than the construction of a new railway.
JICA also confirmed that by 2030, the demand for railway transport on the North-South route will be basically met without a high-speed rail.
However, after 2030, Vietnam should build a new high-speed rail, with 1,435 mm gauge and a maximum speed of 320km/h for passenger transportation in order to reduce the burden on air transport.
The agency proposed investment phasing: building the two routes Hanoi - Vinh of 284km with an investment of $10.2 billion and Ho Chi Minh City - Nha Trang of 366 km, at a cost of $ 9.9 billion, expected to be completed by 2030.
JICA also suggested building three first routes for experiments: Ngoc Hoi - Phu Ly, Hue - Da Nang and Long Thanh - Thu Thiem.   
Evaluation of JICA studies, the Vietnam Railways Corporation has proposed the Ministry of Transport and the government to select plan A2 and build a high-speed rail for passenger trains with a reasonable investment phasing, in accordance with resources of Vietnam in the next 5-10 years.
The corporation also reaffirmed that many high-speed rail projects in the countries such as China, France, the US... helped reduce the cost of building new routes to meet demand of passenger transport of high speed.
The corporation proposed to build experimental high-speed rail from the Long Thanh Airport to Thu Thiem. This is the proposal of Dong Nai province.
In 2010, the National Assembly rejected the high-speed rail project worth $56 billion submitted by the Government.
S. Tung