VietNamNet Bridge - This morning, October 14, thousands of people flocked to Vung Chua – Dao Yen in Quang Binh province to pray in front of General Vo Nguyen Giap's grave.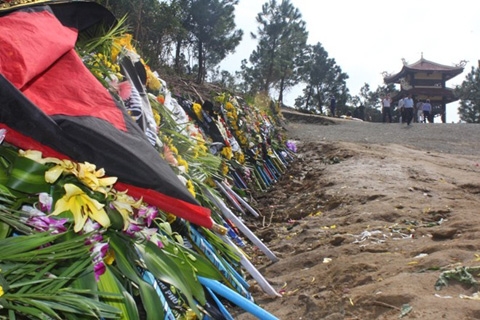 Last night, the burial procedure was completed but the grave has not been covered by stone yet. The General's family and the funeral organizing committee have permitted the people to approach to the grave to burn incense and pray for the General.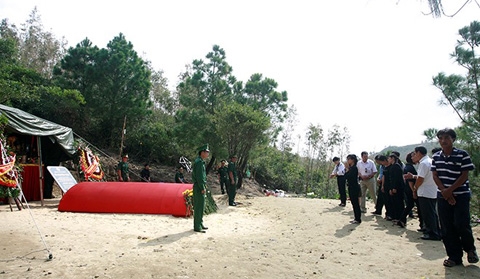 Early in the morning, thousands of people and Buddhist monks flocked to Vung Chua to pay respect to the General, at his grave.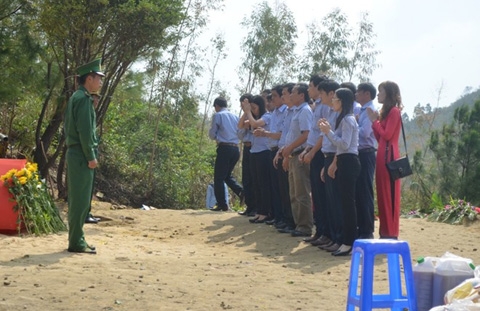 They stood for a long time in front of the grave.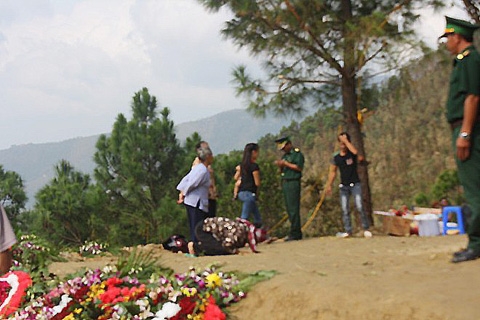 Kowtowing in front of the grave.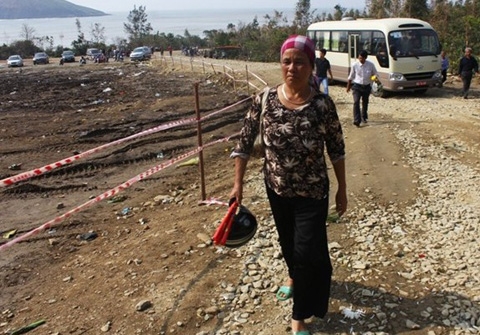 Mrs. Dinh Thi Sy went from Thanh Hoa to Vung Chua - Dao Yen from 3am on October 13 but she could not pay respect to the General on that day. Early this morning, Mrs. Sy commemorated the General at his grave.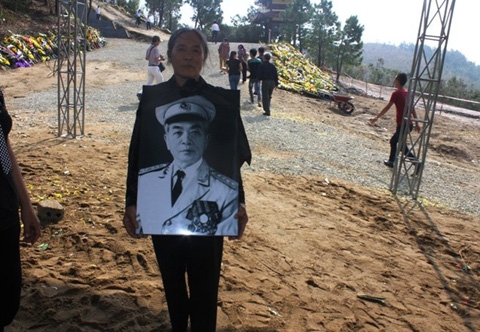 This woman took a big portrait of the General with her.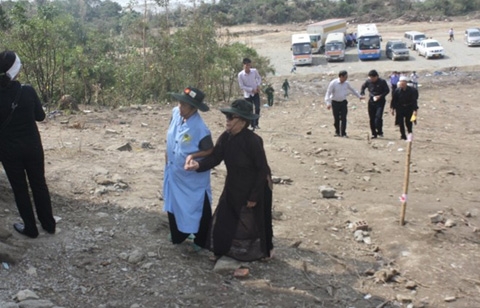 Two old women walked on the slope to the General's grave.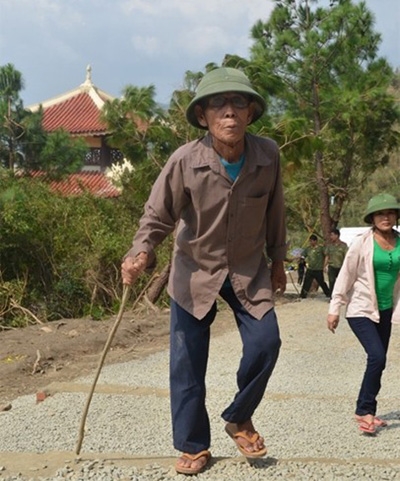 An old man.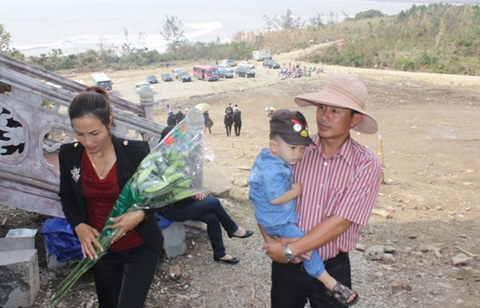 A couple and their child.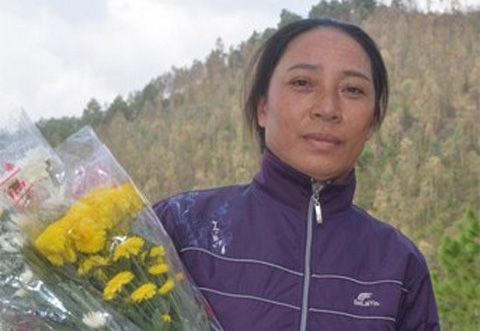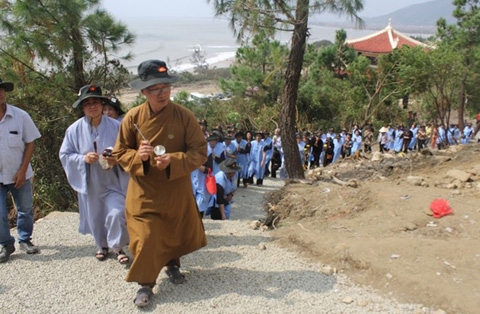 Buddhists.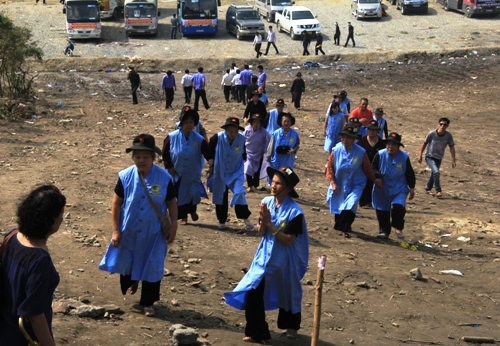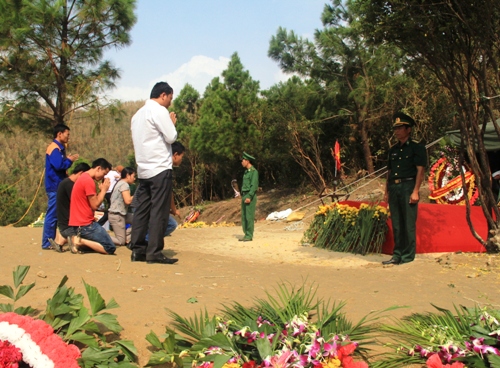 The altar of General Giap is temporarily covered by a piece of canvas.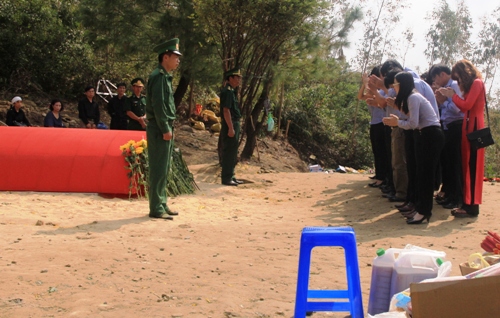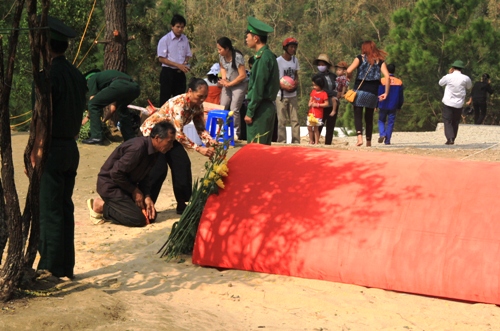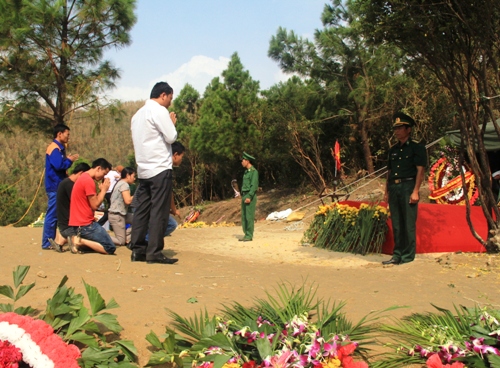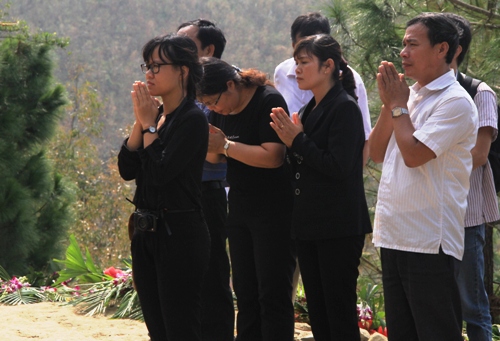 People from Ba Don town, Quang Trach district, Quang Binh province.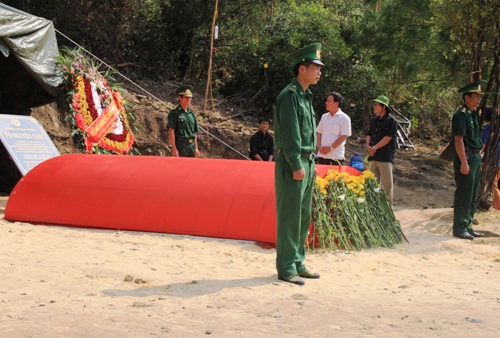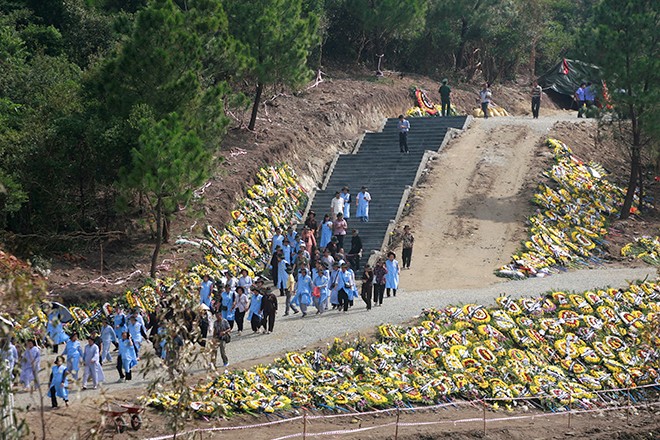 At 10am, more people flocked to the grave.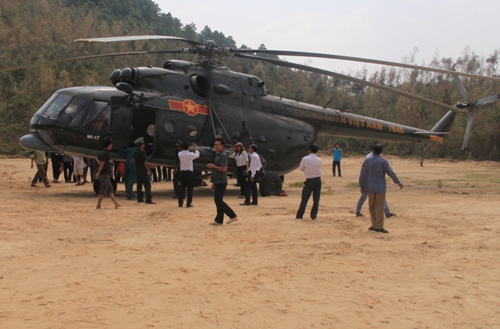 At noon, a helicopter of the Vietnam Air Force landed at Vung Chua.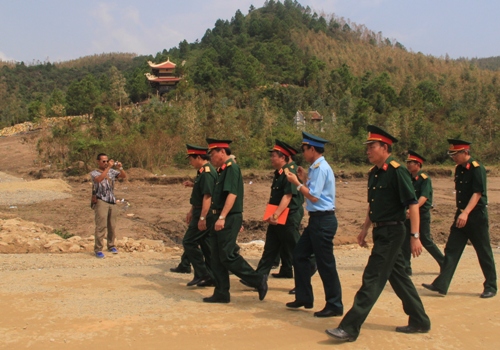 The plane carried a delegation of the Ministry of Defence, led by Lieutenant General Nguyen Quang Khanh, Deputy Chief of the People's Army of Vietnam, who came to check security at the area.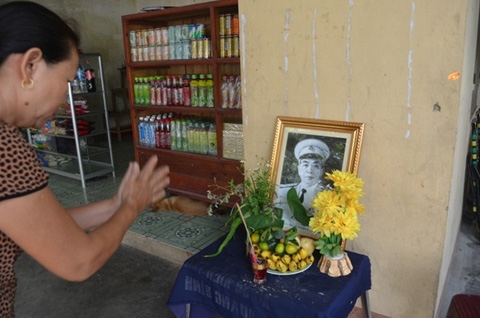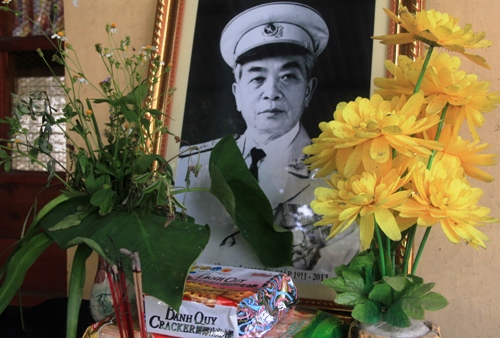 Most families in the region have set up altars to worship the General.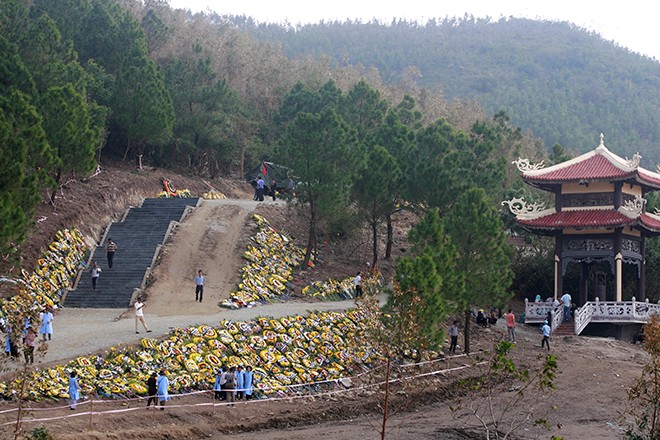 Vung Chua is covered by wreaths and flowers one day after the General's funeral.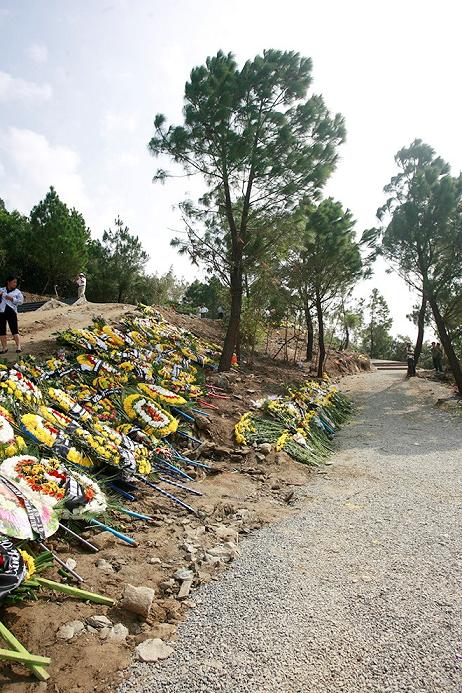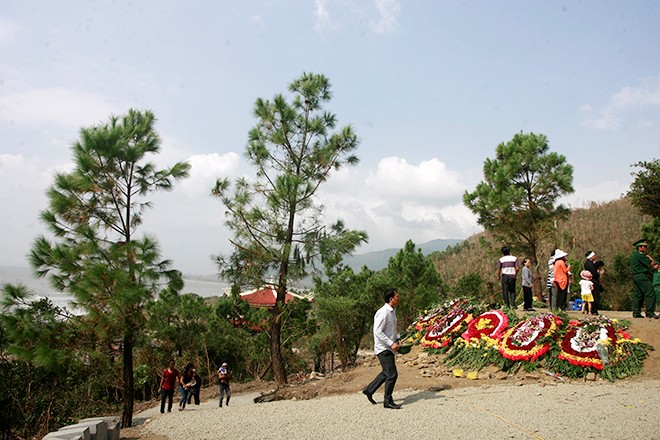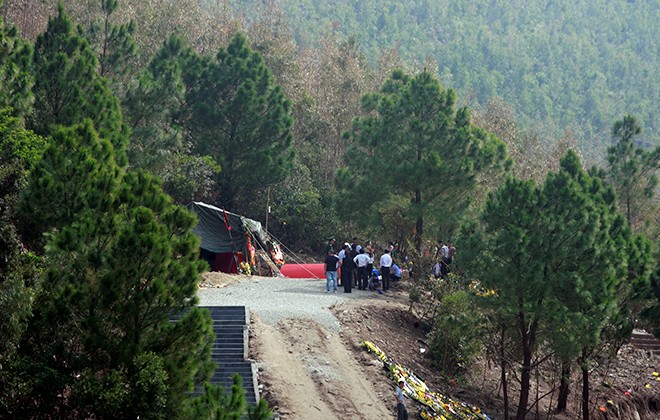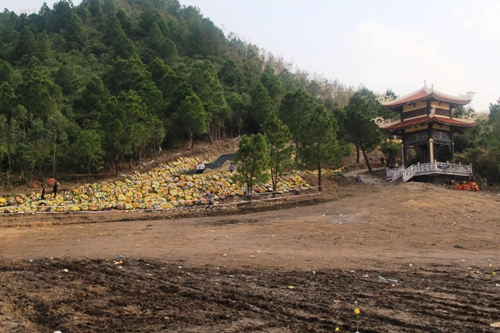 Tri Thuc/VNE/VNN