VietNamNet Bridge - Thousands of people went to the National Funeral Home, No5. Tran Thanh Tong, Hanoi from early morning to follow the funeral ceremony of General Vo Nguyen Giap through the big LED screen outside.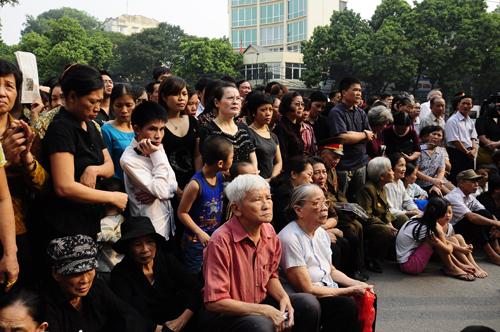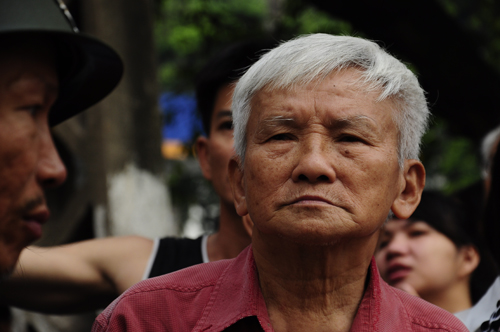 Mr. Nguyen Van Hoa, 80 years old, got a train from Do Luong district, Nghe An province to Hanoi two days ago. He went to the General's home on October 10 but he could not get in since the memorial service was closed. This morning, Mr. Hoa came here from from 5am to find the most convenient seat near the big screen to watch the memorial ceremony.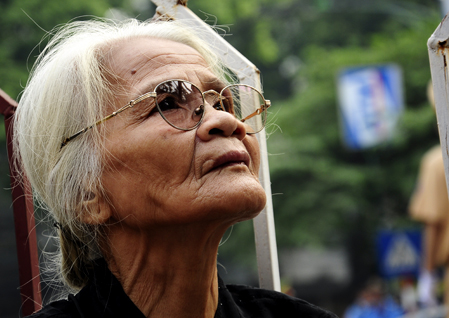 Mrs. Tran Thi Luan, 84, from Nguyen Luong Bang Street, Hanoi, asked her son to take her here from 5.30am. She said she will stay here until she can get inside the funeral house to pay respect to the General.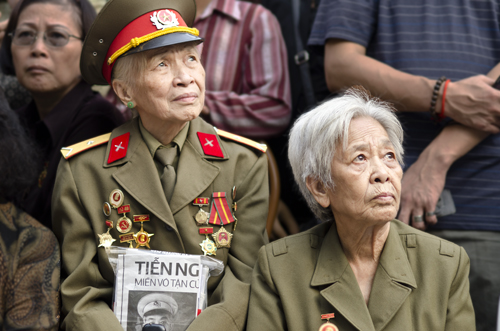 Two femaleveterans watched the memorial service through the screen. "We come here tosee him the last time. We will be forever the children of Uncle Giap and UncleHo," a veteran said.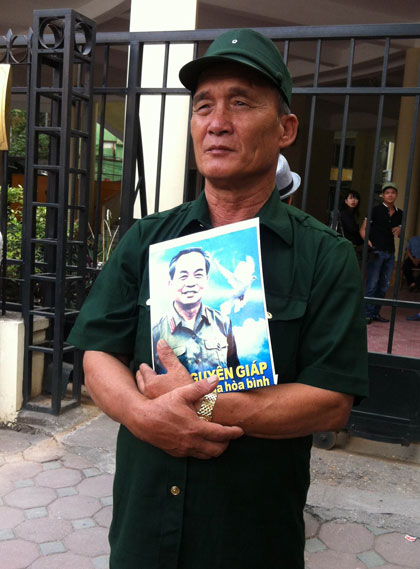 Mr. To Xuan Thanh from Quang Thai commune, Quang Xuong district, Thanh Hoa province, holds the portrait of General Giap. During his six days in Hanoi, he paid tribute to the General at his home every day. "I just wish to see the General the last time. In my life, I only once cried at the funeral of my grandfather and this time I cried for General Giap. His death is a great loss to the country," said the veteran.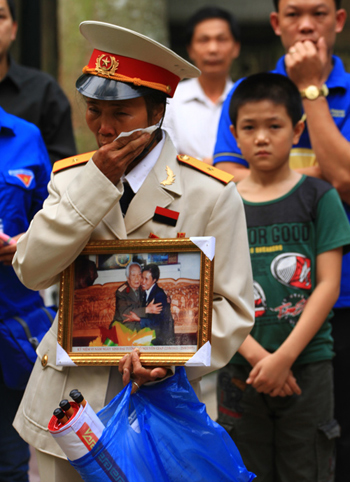 Mrs. Le Thi Kim Loan, 56 years old, from Ung Hoa district, Hanoi caught a bus to the funeral home from 5am. She wrote three poems about the General after his death. She read the poems for the crowd.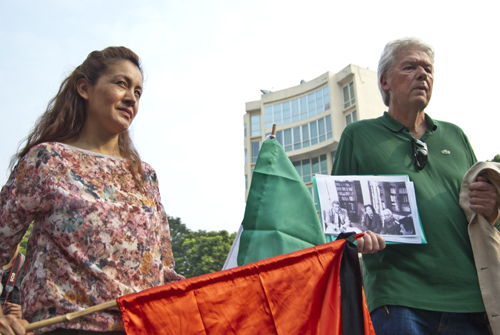 Polo Giovani Baltista and his wife, who are members of the Communist Re-establishment Party of Italy arrived in Vietnam yesterday for the funeral of General Giap. He met the general in 1996 and took a photo with him. "I also have a book signed by the General which I highly appreciate," he said.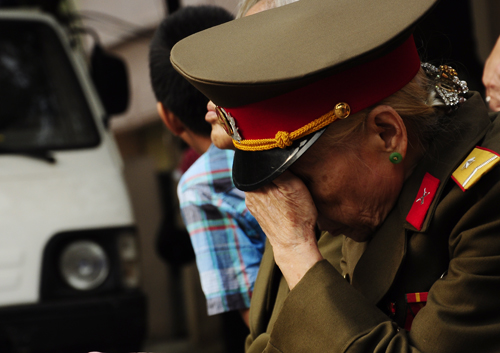 Every time the melody of "The soul of fallen soldiers" sounded, many people cried.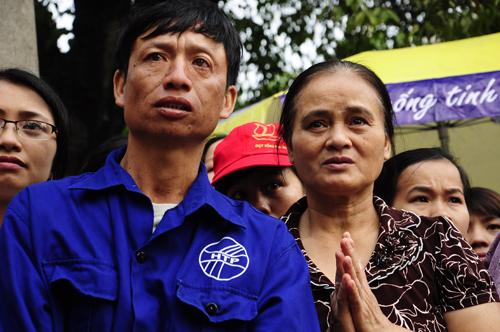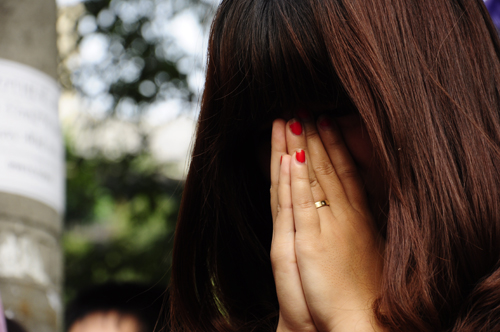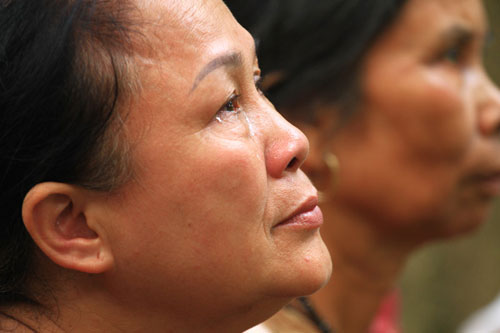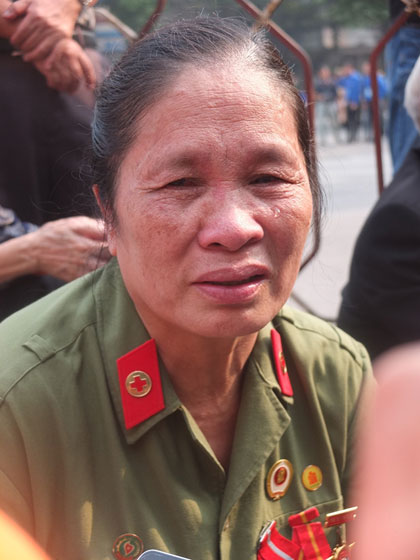 Veteran Nguyen Thi Minh Hoan from Thai Nguyen District. She has been in Hanoi for six days and every day she went to General Giap's house to pay respect to him.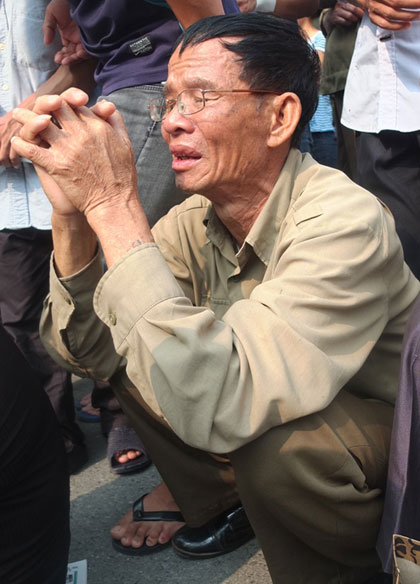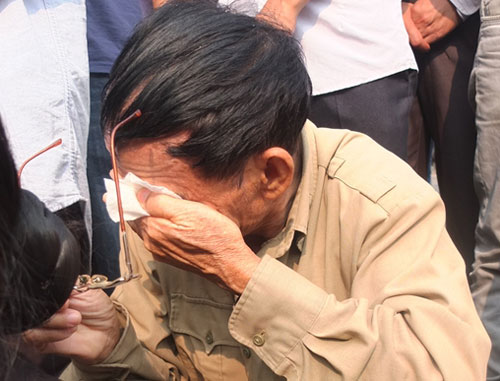 A veteran from Thanh Hoa province.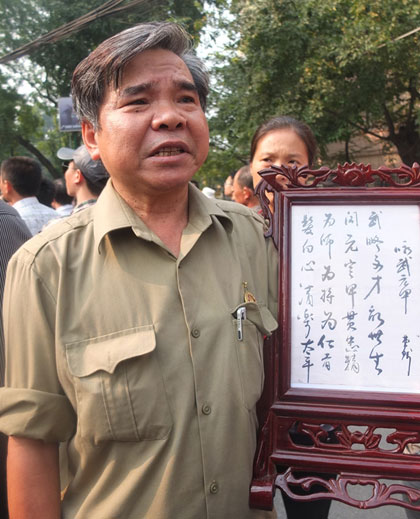 Mr. Dinh Huu Phuong carried with him the testament of Prof. Tao Mat, which praises General Vo Nguyen Giap. Professor Tao Mat died of cancer. The testament Phuong carried is a copy, the original was presented to the General's family.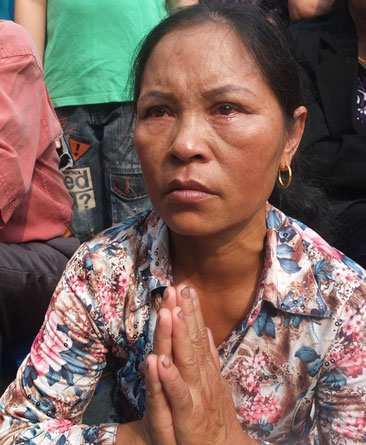 Ms. Luong Thi Anh from Thuong Tin district, Hanoi. She drove a motorcycle from 6 am to the funeral house to pay tribute to the General.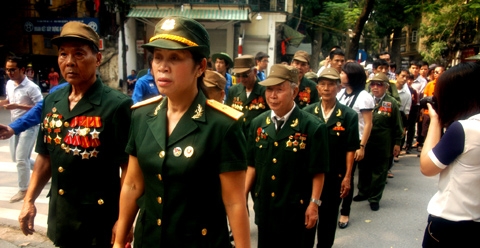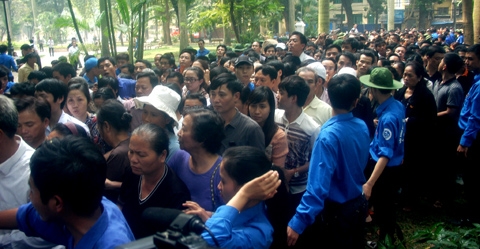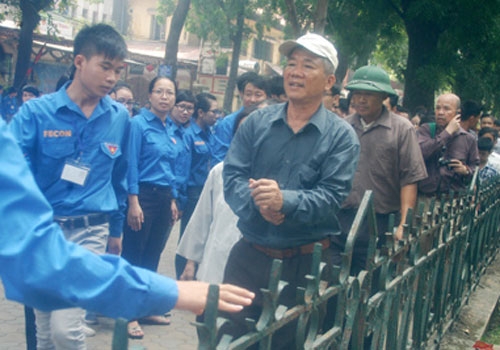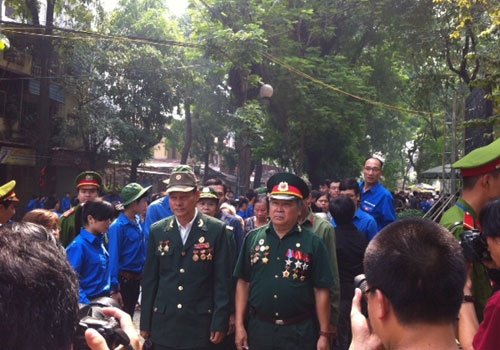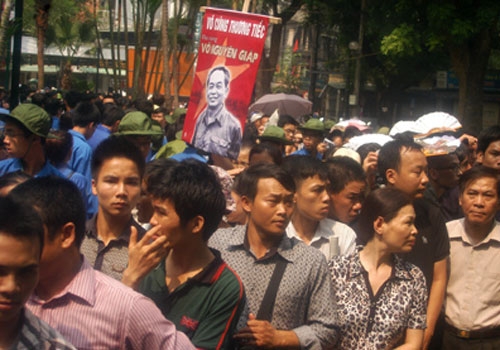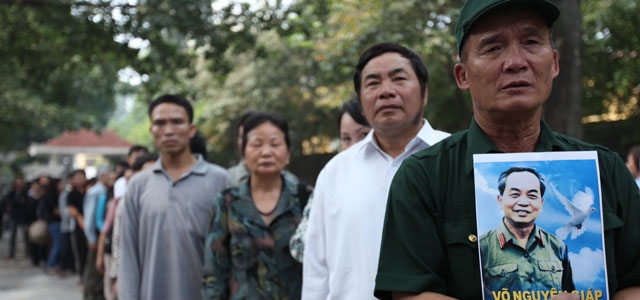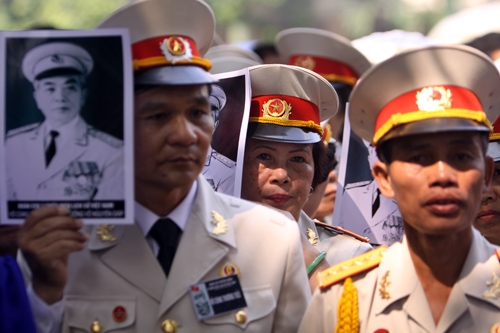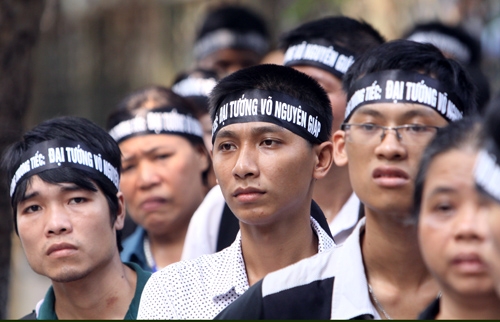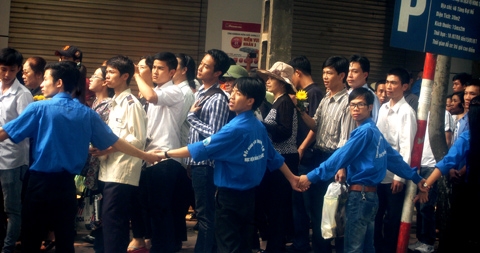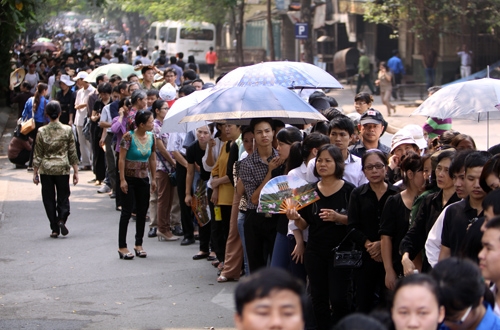 VNN/VNE