VietNamNet Bridge - These days, the assistants to late General Vo Nguyen Giap are working extremely hard together with the General's family to prepare the funeral and welcome people to pay tribute to the General at his home, No. 30 Hoang Dieu, Hanoi.
In the afternoon of October 7, VietNamNet had an interview with Lieutenant Colonel Le Van Hai, an assistant to the General, who is in charge of welcoming people.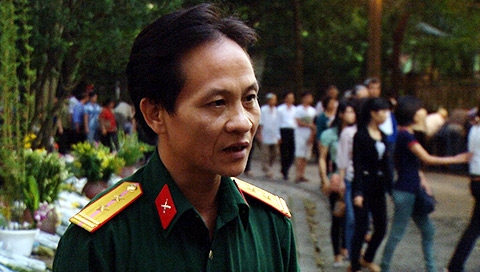 Lieutenant Colonel Le Van Hai.
How about the health of the General's wife – Mrs. Ha? We have not seen her since the day her house was opened for the people.
When she heard about the General's death, though she had anticipated it but it was still a great loss and a big shock for her. It is very hard for her to get back in a day or two.
She is at the high age and it is so difficult for her to face such a loss so the family encouraged her to rest. Whenever anyone offers his sympathy, it makes her moved and that affects her health.
How many people have paid tribute to the General?
The number was approximately 10,000 people in the afternoon of October 6. The figure was 60,000 on the morning of October 7 and it is also similar this afternoon.
Did the family anticipate of this huge number of people before opening the house?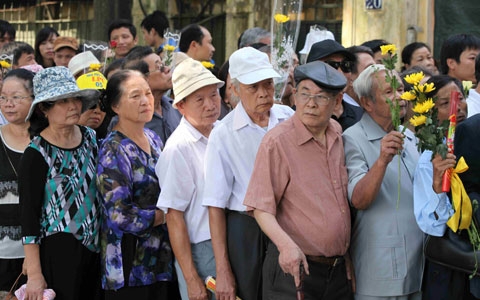 Hundreds of thousands have paid tribute to General Vo Nguyen Giap.
We thought that it would be crowded but the actual number is beyond our imagination. The welcome task will be sometimes not considerate and this is our concern.
People's feelings towards the General is valuable but the health of the people in the General's family is also important.
There are many things that we have to take care for after the General passed away while the house will be opened in a long time.
We are worried know to ensure the health of the family members so until the official day of funeral, everyone will be healthy enough.
The next days, the General's family will still welcome the people?
I wish that the people have sympathy with us. If today they cannot get in, then please re-queue the next day. We will try our best to welcome people thoughtfully.
We have a small change--it is expected to open the door for the people until the end of October 11, but to prepare for the official funeral of the General, his family has decided to close the house at 11am on October 11.
Tens of thousands of people queued for a kilometer long yesterday to wait for their turn to pay tribute to the beloved General. Some pictures shot by VietNamNet on October 7: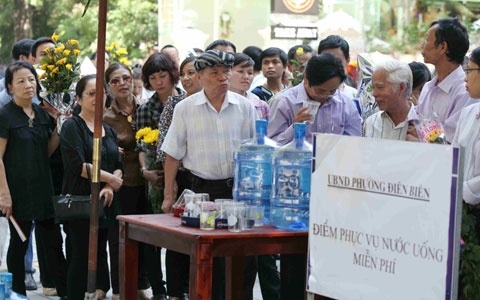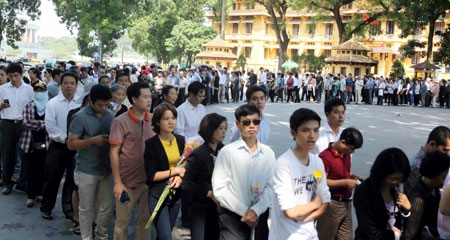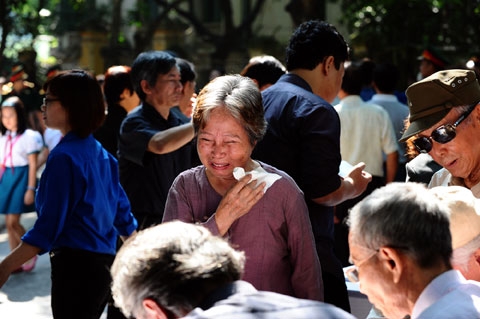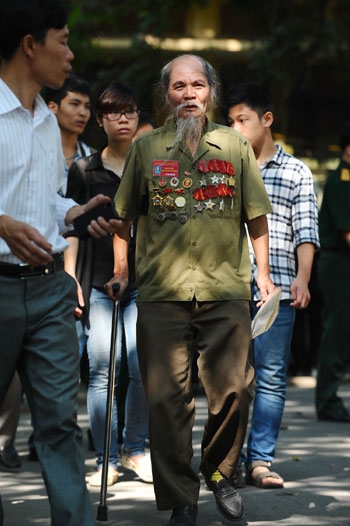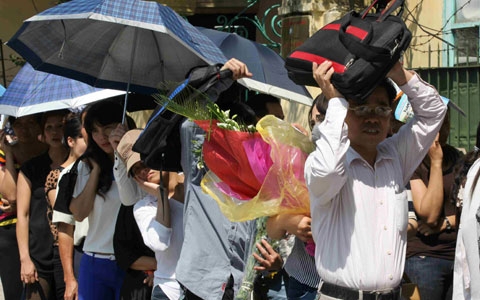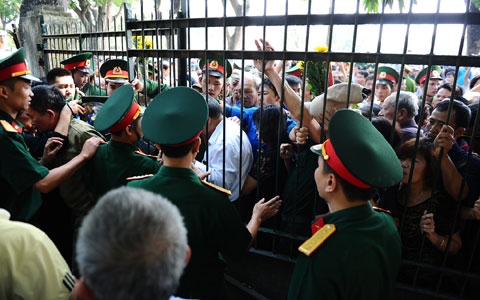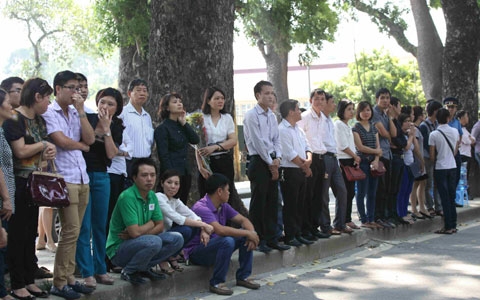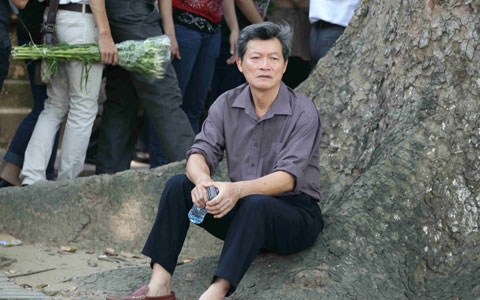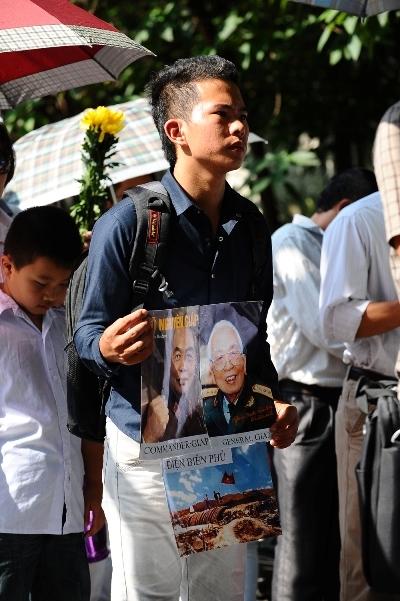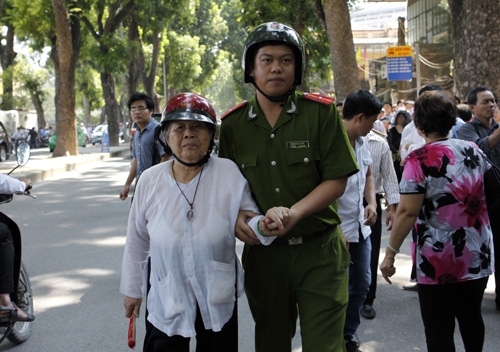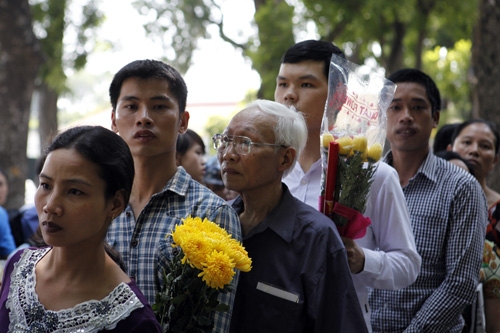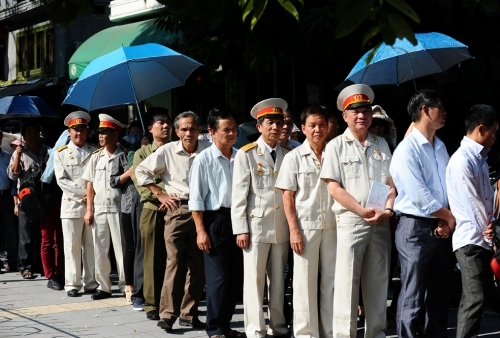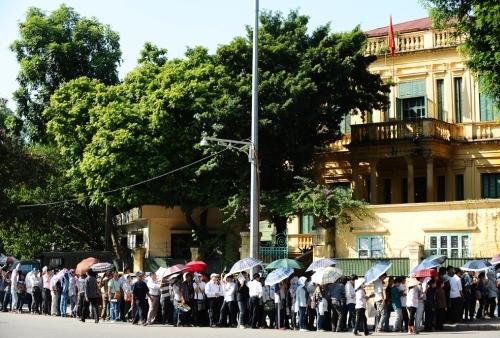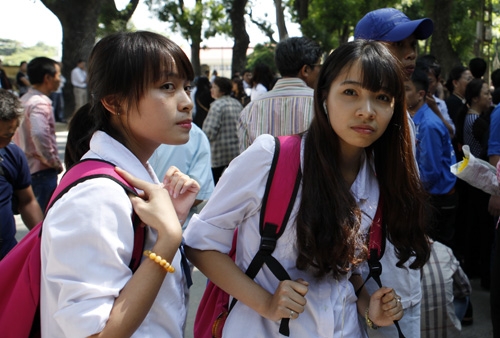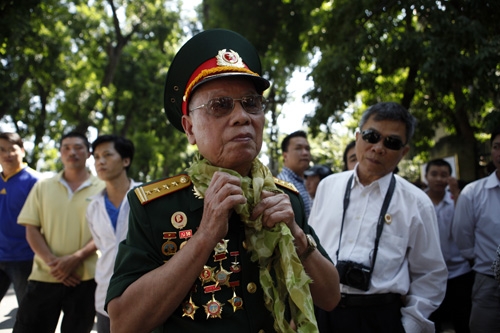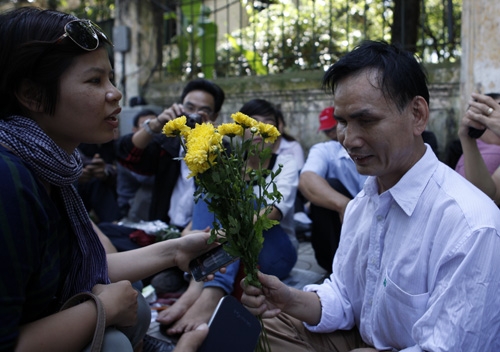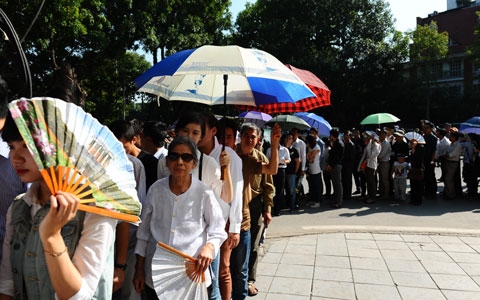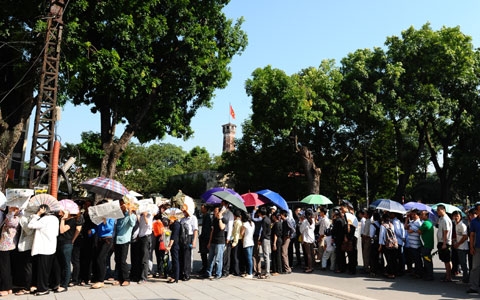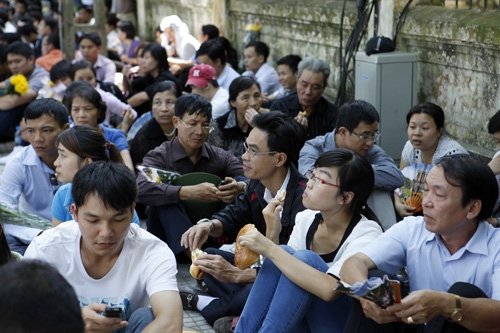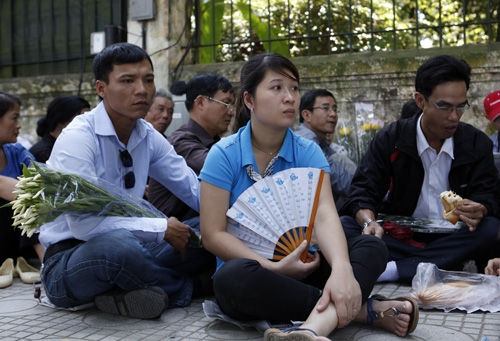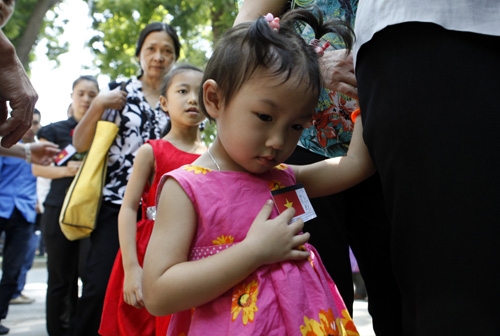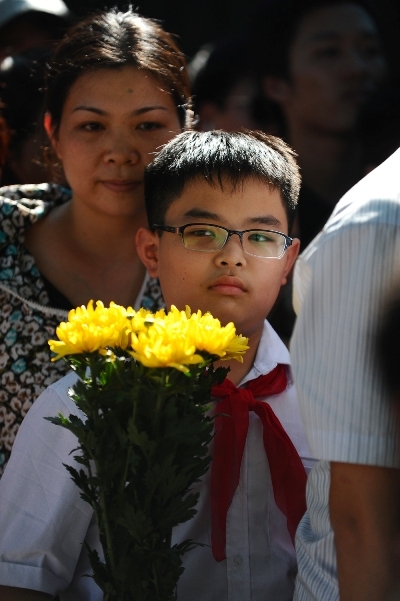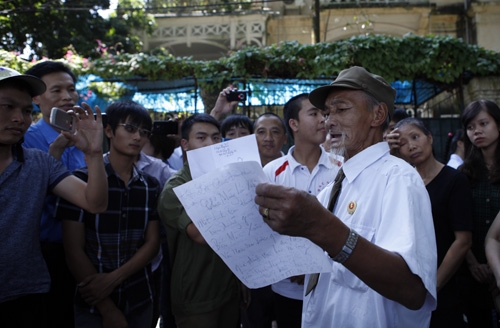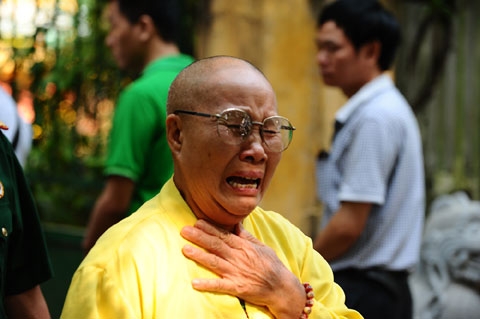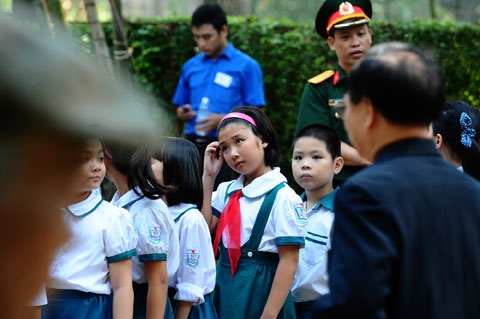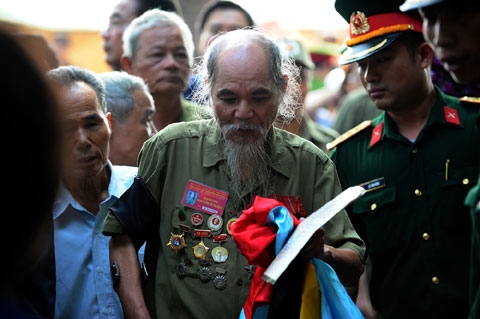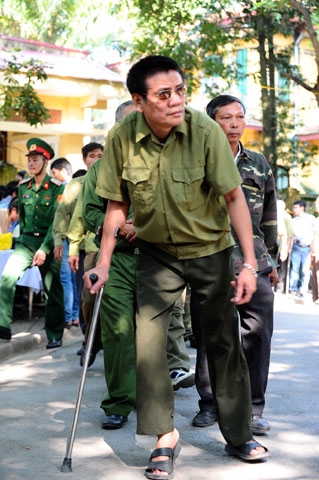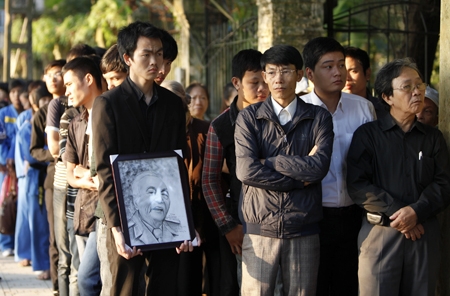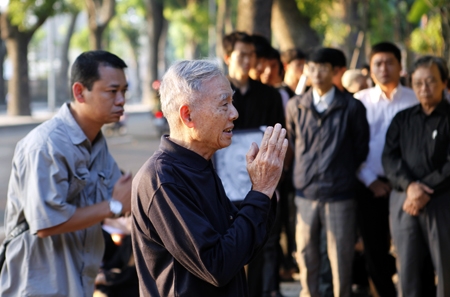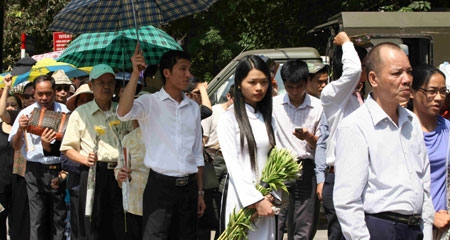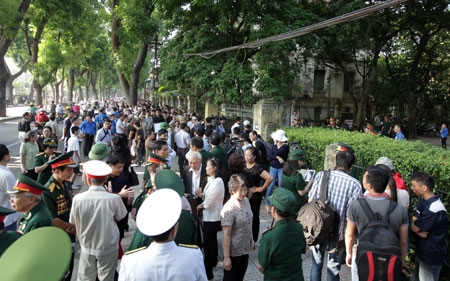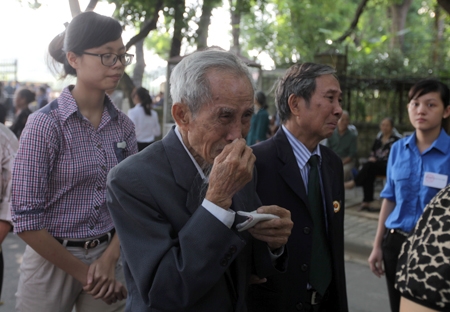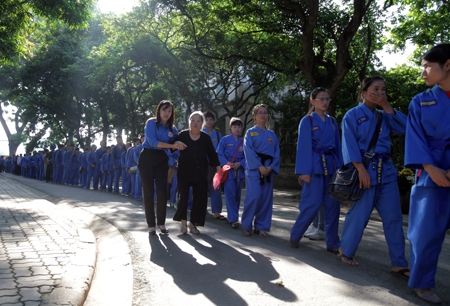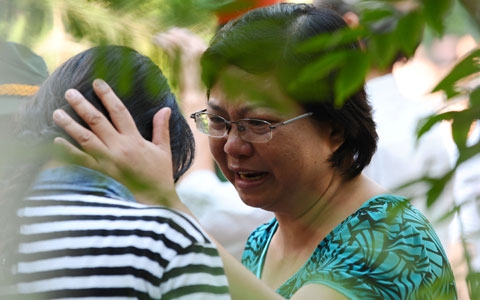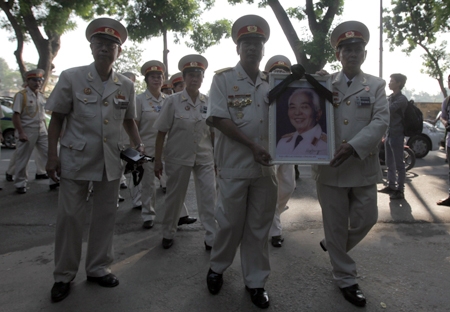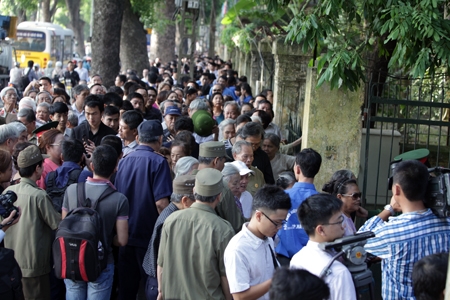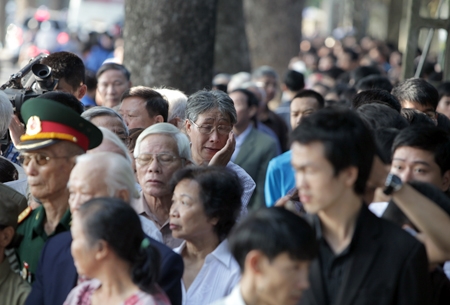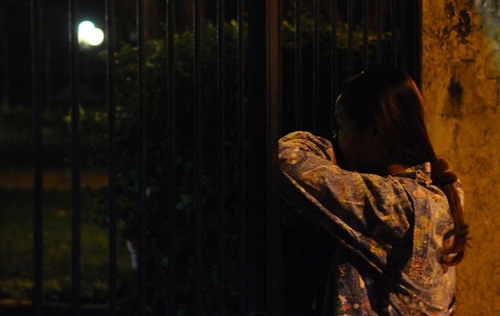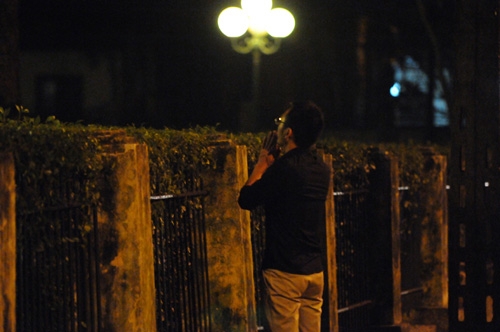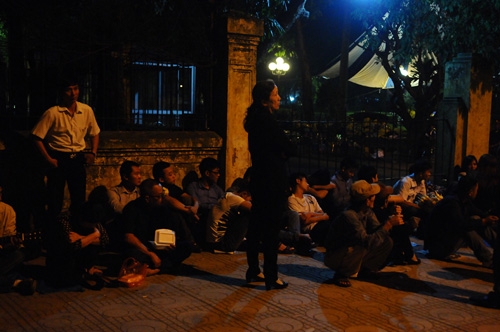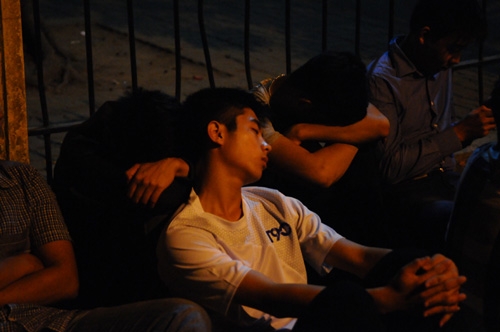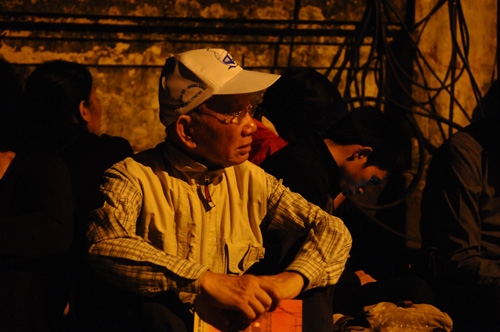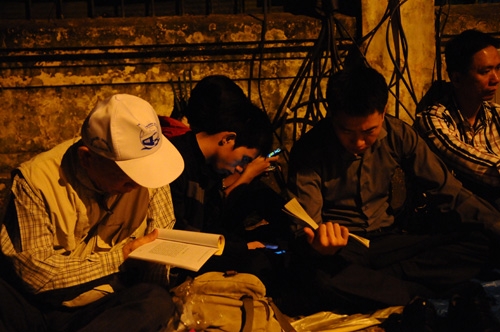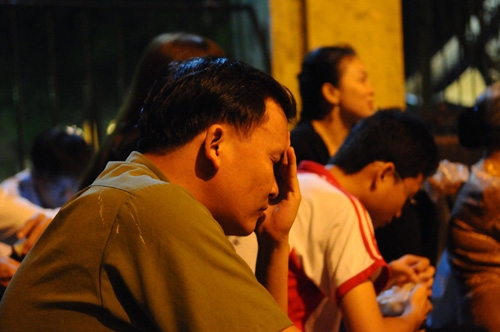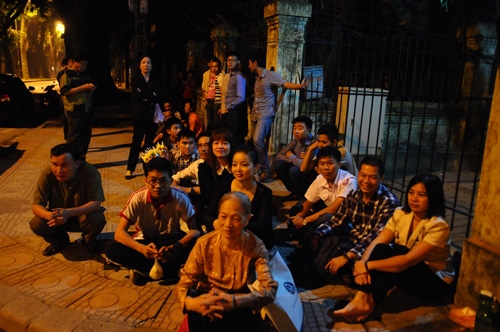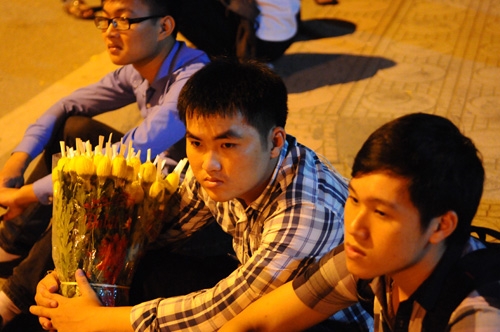 Many people were in front of the General's house from 3am.
Thu Ly