VietNamNet Bridge – HCM City has piloted providing wireless Internet on buses in order to attract people to use this means of public transport.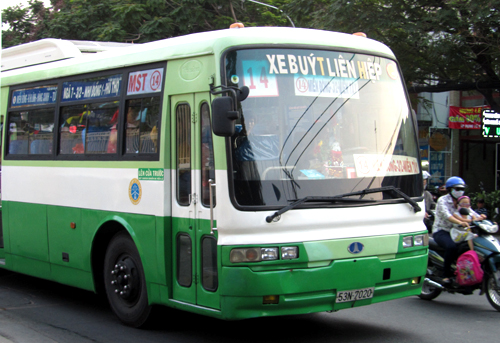 Passengers will be using free wifi Internet on the bus.
According to the HCM City Transport Cooperative Union, after installing wifi Internet on a bus route, many passengers have expressed satisfaction because they can read newspapers, find their ways and do many other utilities on the bus.
This unit said that the HCM City Department of Transport had agreed to implement this free service on many bus routes in the city.
To implement this plan, the HCM City Transport Cooperative Union will cooperate with a number of media companies. These firms will provide wireless transceivers to exchange for hanging their advertisements inside buses.
HCM City currently has more than 3,000 buses operating on 270 routes, satisfying about 7 percent of travel needs of the people. The city targets to raise the rate to 15 percent in 2015. According to the bus development plan for 2011-2015, the city will purchase 1,680 new buses at a cost of VND2 trillion ($100 million).
Phuong Loan