VietNamNet Bridge – The 2,169 m Langbiang Mountain, which is ranked a national landscape and has long been considered a symbol of the resort city of Da Lat, has been eroded from the top.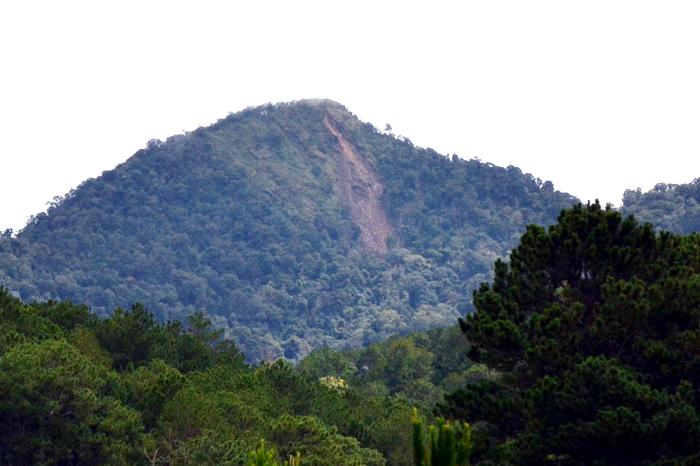 The landslide on Langbiang Mountain.
During the night of August 25, the rumbling sound like thunder lasted for 20 minutes. "People found it strange. In the next morning we saw the Langbiang Mountain as being cut into two," said Mr. Bon Ding Dim, who lives at the foot of the mountain.
The landslide occurred near the peak. A very large amount of rock slid down the mountain for about 500 m. Many ancient trees were uprooted because of the incident, but fortunately there were no casualties.
According to Lach minority people living at the foot of the mountain, Langbiang has two peaks named Mr. and Mrs. Mountains. The landslide occurred on the Mr. Mountain, west of the city of Da Lat.
A village patriarch named Krjan Plin who lives at the foothills of Langbiang said that all ethnic minorities in Southern Highlands consider Langbiang as the mountain of God. According to the epic, this mountain is the ultimate creation of the god and compared to a heaven navel.
The Lack and Cil tribes who live at the foot of the mountain said that Langbiang has a power that nobody or anything can change. In everyday life, they often say about utopian things as "if you could do that, the Langbiang would have been broken."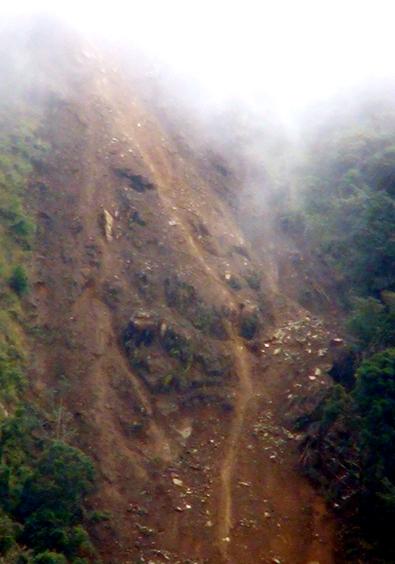 Many ancient trees were buried.
Thus, the incident was translated by many Lach minority people as that the Langbiang Mountain was showing its unsatisfactory attitude because the human did not protect the environment and their living space. This phenomenon was like signaling something.
"The landslide at the Langbiang this time was entirely by the nature because at that height the people could not harm the mountain or make any impact with their working tools," said village patriarch Krjan Plin.
According to leaders of Lac Duong district, Langbiang Mountain is under management of the BiDup - Nui Ba National Park. This is not the first time the mountain eroded but this is the most serious. The authorities are looking for causes and solutions to handle the incident.
Nguyet Mai