After odd fruits in Vietnam, VietNamNet Bridge introduces odd animals that have appeared in Vietnam.
1. Four-legged cock in Quang Ngai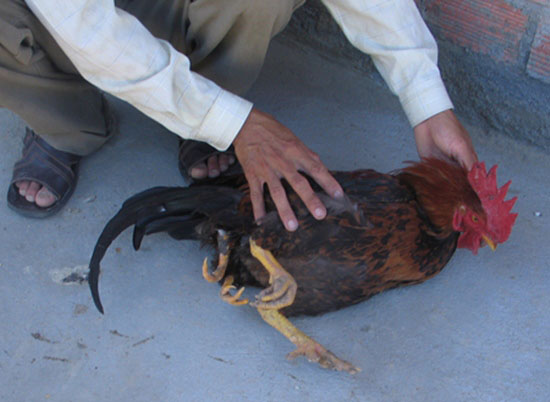 This is a special cock at the farm of Mr. Huynh Van Thu, in Tho Dong hamlet, Tinh Tho commune, Son Tinh district in the central province of Quang Ngai.
Thu bred this cock in August 2009, but until he vaccinated the cock, Thu discovered that it had four legs. The two additional legs are near the cock's anus.
At first, all legs developed normally. Since the cock was over 1 month old, the two additional legs developed more slowly than the normal ones.
The cock has developed normally. It is now over 2.5kg in weight.
2. Elephant-shaped pig in Nghe An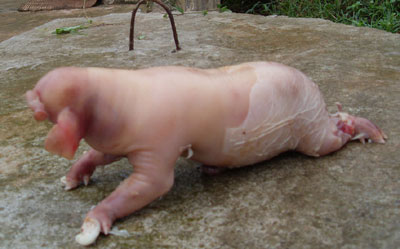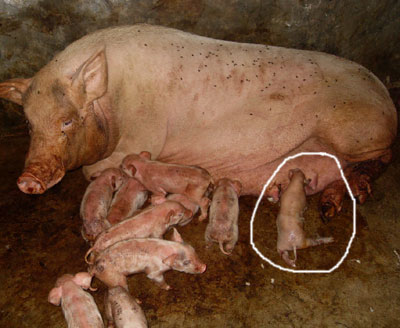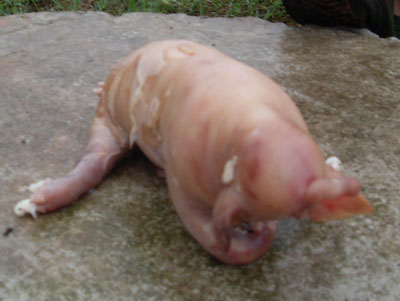 A sow in the farm of an army unit in Quynh Chau commune, Quynh Luu district, in the central province of Nghe An; on May 11, 2010 delivered 14 piglets. One of them looked like an elephant.
The strange piglet was around 1kilo. Its snout looked like an elephant trunk. Its ears were very big. The piglet was very weak and it could live for only three hours after birth.
3. Chicken with four legs and two anuses in Quang Nam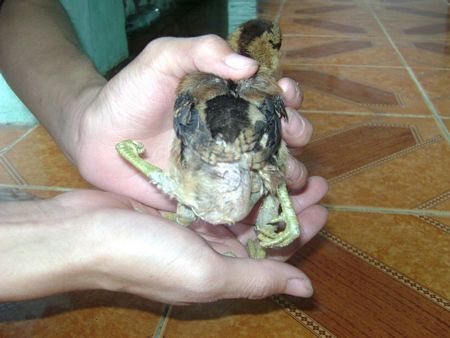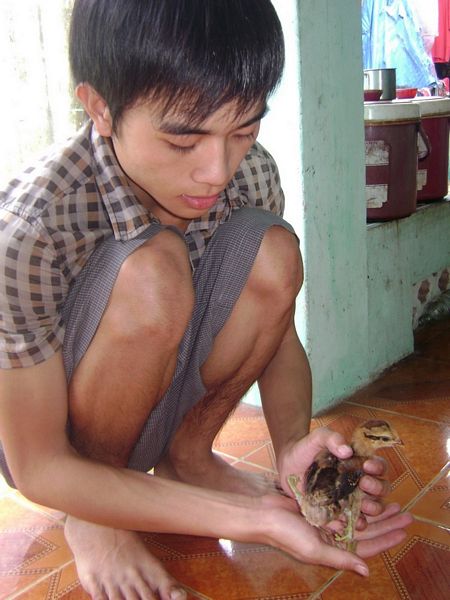 This strange chicken is now bred by Mr. Tran Dinh Lieu in Ban Thach street, Tam Ky city, in the central province of Quang Nam. Lieu said he bought this chicken from a farmer in Quang Ngai province.
The chicken has two legs bending forwards and two others bending backwards. The two anuses both work.
4. Calf with eight legs, four ears and two tails in Quang Ngai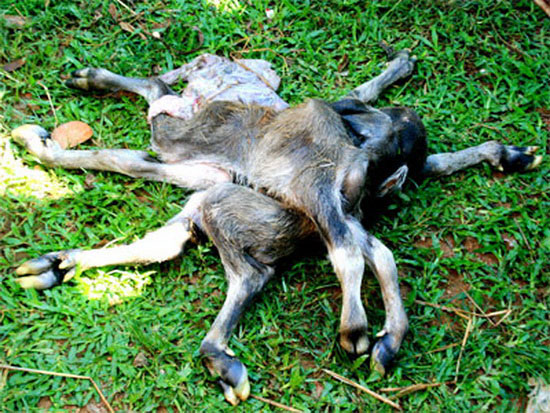 This odd calf belongs to a woman named Truc, in Mai Lanh Ha hamlet, Long Mai commune, Minh Long district in the central province of Quang Ngai. The calf was delivered by Truc's buffalo. Up to five people had to assist the buffalo at birth.
5. Five-leg dog in Hanoi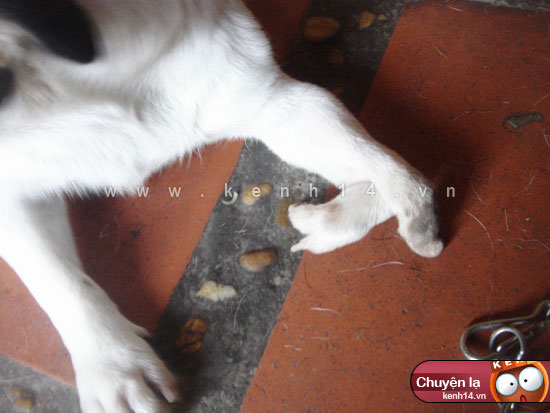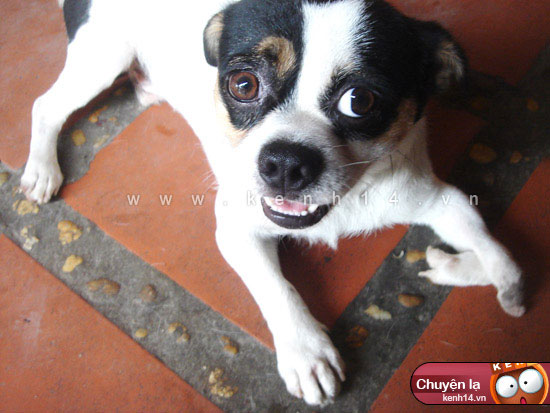 This dog was bred at Que Restaurant on Tay Son Street, Hanoi. The dog suffers congenital malformation.
6. The hill of odd animals in Da Lat
Mong Mo Hill in the resort city of Da Lat, Lam Dong province, is the home to the strangest animals in Vietnam, such as five-horn buffalo, five-leg pig, four-wing duck, etc. These animals are collected throughout the country.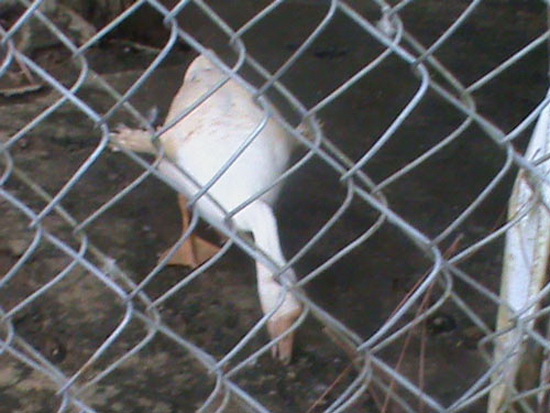 Four-wing duck.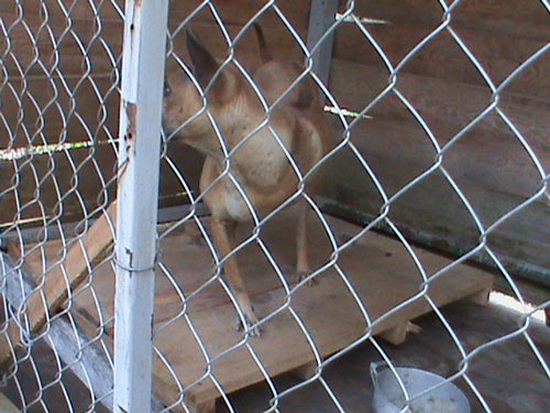 Five-leg dog.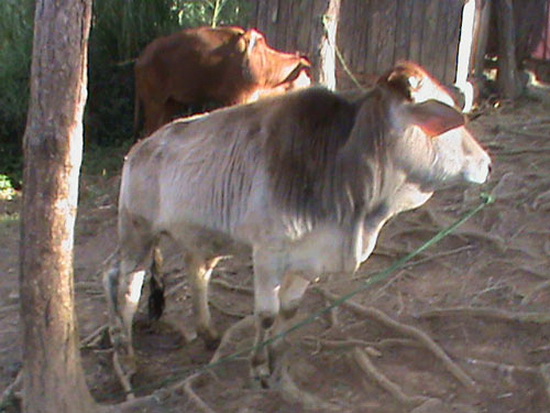 A cow with a leg on its buttock.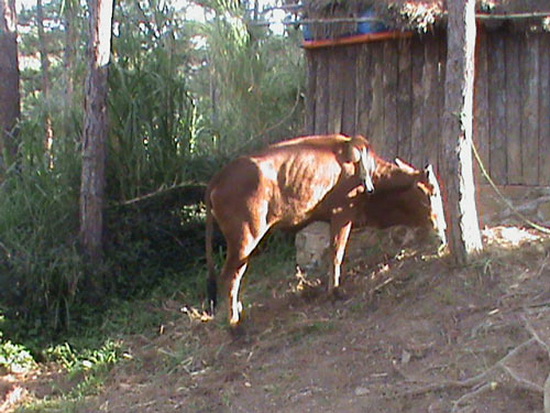 A cow with a leg on its back.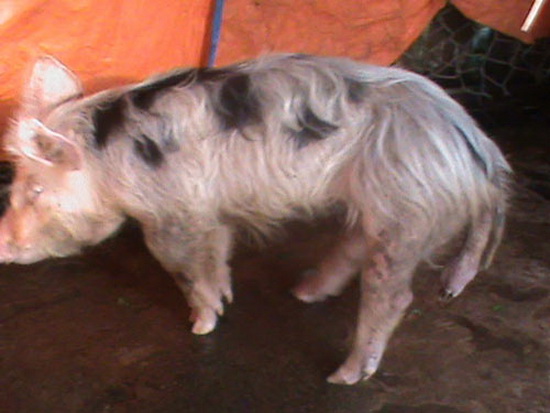 Five-leg pig.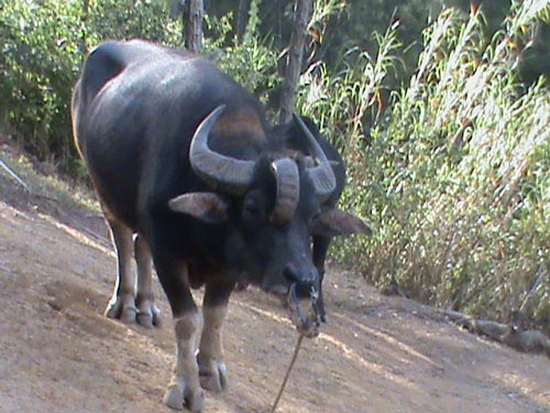 Five-horn buffalo.
Five-leg buffalo.
TH